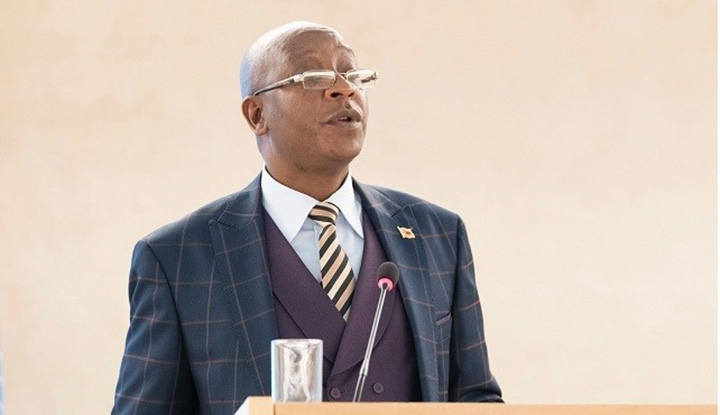 Justice minister Ziyambi Ziyambi finally let the cat out of the bag when he told a United Nations panel that the government did not consider the Gukurahundi massacres as something that needs urgent redress.
Appearing before the Committee on the Elimination of Racial Discrimination on August 18 in Geneva that discussed a periodic review of Zimbabwe, Ziyambi  claimed the post-independence atrocities, that have become to be known as Gukurahundi, were not confined to Matabeleland and Midlands provinces.
He objected to the use of the word massacres despite an acknowledgement that thousands of civilians in Matabeleland and the Midlands were killed in cold blood by the army in an episode described as a moment of madness by former president Robert Mugabe.
Ziyambi also extinguished any hopes by people in the region that one day they will get justice for the crimes committed by the army when he said the Unity Accord gave amnesty to the perpetrators of the genocide.
While the minister's remarks are contrary to international law that does not recognise amnesty for crimes of genocide and crimes against humanity such as Gukurahundi, they are a useful gauge of how serious President Emmerson Mnangagwa's administration is when it says it is committed to addressing the thorny issue.
After coming into power in 2017 following a coup that toppled Mugabe, Mnangagwa made several trips to Matabeleland where he promised that the Gukurahundi issue would be tackled once and for all.
Four years ago, Mnangagwa told CNN that the National Peace and Reconciliation Commission (NPRC) would carry out an inquiry on the atrocities and the government would comply with its findings.
He said he would be "man enough" to apologise "if need be."
This position differs sharply with Ziyambi's stance in Geneva where he said the government considered Gukurahundi to be water under the bridge.
He said there was no need to treat Matabeleland and Midlands as special cases as he claimed that Gukurahundi affected the entire country.
Ziyambi claimed that he lost relatives during the massacres.
His presentation showed that the government is still stuck in the past where it denied that there was a genocide in that region. It also explained why the government has made sure that the NPRC is not capacitated to do its work effectively.
The minister's remarks left us without any doubt that there is no commitment from the government to address Gukurahundi.
Mnangagwa's government has absolutely no interest in ensuring justice for the victims of the massacres and it is determined to shield the perpetrators while leaving the victims to nurse their scars.
The posturing about Gukurahundi was only for political gain as Mnangagwa seeks to win votes from a region that has still not forgiven the perpetrators of the genocide.
History will judge harshly those that play with the emotions of victims of the killings by making promises that they never intend to keep.
Related Topics