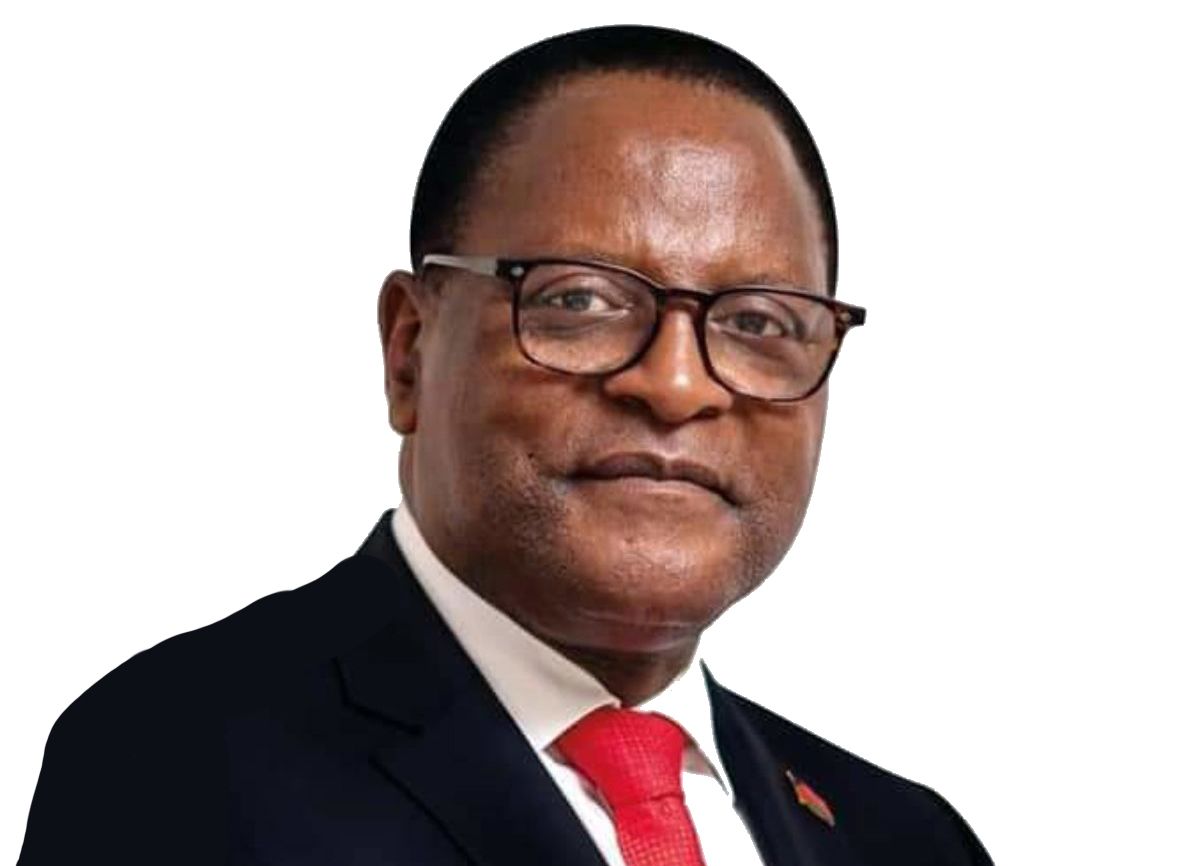 BY COLLINS MTIKA Sixteen years ago, former Malawi president, Bakili Muluzi, was put on trial for alleged corruption but, as analysts say, his prosecution has gone hardly anywhere mainly because of lack of political will and red tape.
Yet Muluzi's trial is not the only high-profile case that successive Malawian governments are failing to deal with conclusively amid allegations of cronyism, a compromised judiciary and weakened public anti-graft systems.
Muluzi, 78, and his former personal secretary, Lyness Whiskey, are accused of stealing 1.7 billion Malawian kwacha (US$12 million) during the former's 1994-2004 presidency.
The funds came to Malawi as aid from Taiwan, Morocco and Libya.
Some organisations and pressure groups have argued that the prosecution of Muluzi must be discontinued and, instead, a political solution sought to avoid a further drain on public funds used to pursue the case.
Local media reports say that the state has spent as much as US$12 million on the case.
Muluzi has publicly insisted that the charges against him were politically motivated and has managed to gather several social analysts and civil society organisations into his corner.
Humphrey Mvula, a Malawian social commentator, blames the conflation of state and governing political parties for rampant corruption.
When a political party gets into power, it takes over the systems of government and practically captures them to the advantage of the ruling elite.
As a result, powerful individuals and office holders, in addition to their cronies and accomplices, enjoy protection when they face prosecution.
Mvula said governing parties usually appoint their loyalists to strategic positions like that of the director of Malawi's Anti-Corruption Bureau (ACB), making it impossible for the protégés to pursue graft cases involving fellow ruling party loyalists.
Some believe that striking Muluzi off the court register as some quarters have suggested is ill-advised.
"To discontinue the Muluzi corruption case is to set a bad precedent. It will undermine efforts to fight corruption in the country.
"It will also defeat the demand for transparency and accountability from leaders and give them a carte blanche to loot public resources with imonity," noted Lowani Mtonga, a media expert.
Corruption and public funds theft is endemic in Malawi.
"Promises of good governance haven't stopped officials from raiding the public purse in one of the world's poorest countries," remarked Madaliso Will Kateta, a Lilongwe-based journalist, in an article published by the Foreign Policy magazine in May 2021
The Washington based Global Financial Integrity (GFI) estimates that Malawi was robbed of between US$2.26 billion (MWK1.6 trillion) and US$7.32 billion (MWK5.3 trillion) between 2005 and 2019.
In 2021, the local media reported that some controlling officers in Malawi's Covid-19 response team misused US$7.9 million meant to fight the pandemic, prompting an audit by the office of the Ombudsman, which malfeasance.
"Our investigations established that some people were getting daily subsistence allowances while they were eating in hotels on bills paid through the Covid-19 response fund.
"Some officers were getting allowances for days they never worked," the Ombudsman said in the findings.
Current Malawian president, Lazarus Chakwera who got into power in 2020 maintains his administration is committed to fighting corruption.
In an April 18 2021 televised presidential address on the Covid-19 funds audit report, Chakwera said his administration would carry out further investigations and prosecution relating to the looting of money by public officials.
"The sad reality though is that there are many civil servants who are so eager to get rich that they are willing to defraud their own country," Chakwera said.
Talk is cheap, his critics have said, seeing as it is he has hardly walked his words.
The Human Rights Defenders Coalition (HRDC), for instance, is tired of the president's inaction.
"Malawians are now tired of the way the president is handling affairs," Foreign Policy Magazine quoted Gift Trapence, the HRDC director, as saying.
"They are no longer interested in his speeches.
"They are now looking for action. What is worrying is that we are talking about six billion Kwacha (US$7.7 million) that was released in 2020, yet there is another 17 billion Kwacha (US$21.9 million) that was released this year, and we are wondering if these funds were put into good use," added Trapence.
Martha Chizuma, the current director general of ACB, has so far gone through a turbulent patch in office, with her critics accusing her of failing to fight mega-dollar graft.
The critics consider her a political appointee who, as a result, lacks the teeth to bite.
Former director general of ACB, Reyneck Matemba, told the local media in 2021 that the 16-year-old Muluzi case needed a political solution and raised doubts if the case can come to a conclusion using the judiciary.
Matemba, a practising lawyer, recused himself from prosecuting the case, citing personal reasons when he was the ACB deputy director.
His predecessor, Lucas Kondowe, was not convinced that the state would win against Muluzi because of what he considered to be "loopholes".
"This is one of the best documented cases I have ever seen at the Bureau with over 16 files of material and a great amount of money spent travelling across the globe, conducting interviews and collecting data and various materials.
"Thanks to the British government which financed most of this work."
"I have expressed reservations with certain aspects of the case which I have discussed with my colleagues at the Bureau in great detail.
"We have had numerous debates on certain matters that I feel strongly about and would like these resolved as they would have dire consequences," Kondowe said.
He declined to explain those 'reservations'.
Corruption watchdog, Transparency International, ranked Malawi at 129 out of 180 countries in public sector corruption in 2020, scoring 30 out of 100 points on the global corruption perception index.
In 2013, the country was rocked by its biggest public corruption scandal in history—Cashgate.
This involved the systematic looting of public coffers by civil servants, private contractors and politicians who reportedly stole US$31 million from government coffers.
It was estimated that about 35% of government funds have been stolen over the past decade.
The impoverished country's national budget for 2013-14 was about US$1.3 billion (630.5 billion Kwachas) at today's exchange rate.
Government audits have also revealed that, from 1995 to 2020, millions were lost as contractors were paid for work they never carried out.
HRDC said current and previous administrations have not done enough to end corruption because of connections with political appointments to the public sector.
"We have an ACB that has been more like a toothless watchdog.
"Recruitment of strategic public officers has all along been more politically aligned to politicians' choices, which results into every government employing people that side with the political system of the time," HRDC's Trapence said.
The current ACB boss was embroiled in the now infamous leaked phone conversation saga in which she is heard complaining to someone that a United Kingdom based Malawian business man, Zuneth Sattar, had spent about $10 million bribing officials to ensure safe passage in his dealings, even implicating a High Court judge for allegedly pocketing money from the suspect.
Sattar had just been arrested following a three-year-long investigation by Britain's National Crimes Agency (NCA) into his suspected corrupt dealings with the Malawi government.
The corruption allegedly spanned the tenures of Chakwera and his predecessor, Arthur Peter Mutharika.
Just recently, in late May, a British court heard that Sattar, a British passport holder born in Malawi, was guilty of corrupt dealings in three contracts relating to the supply of armoured personnel carriers, food rations and water cannons, but he denies wrongdoing.
"This government is not serious to fight corruption. All signs are very clear.
"It's time to reclaim the soul of this beautiful country back to the people. Malawi is a people's republic. It's time we speak with one voice against impunity and corruption," Joshua Chisa Mbele, an activist, remarked.
Through a pastoral letter, the Malawi Catholic Bishops remarked recently: "The cancer of corruption, sadly now embedded in Malawi, is largely responsible for keeping this country very poor and under-developed.
This article was produced by CIJ Malawi with support from Information for Development Trust (IDT)
Related Topics