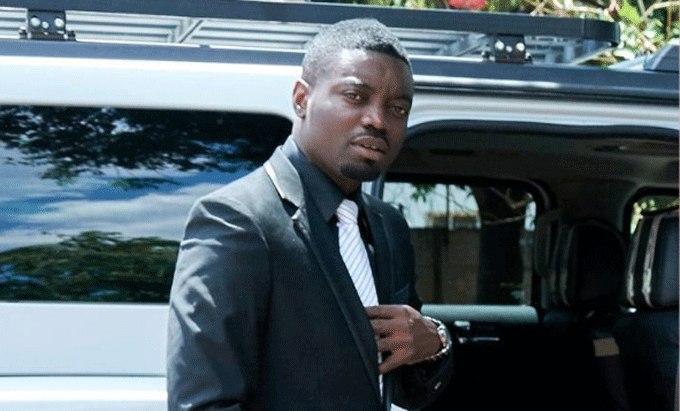 By Sindiso Dube
Prominent music producer and farmer Russel Russo Chiradza made waves for producing number one hit songs such as Ndinonyara by Nox under his Way to Nice music. Chiradza said during his peak moments in the music industry, he was living as a pauper, an opposite of what his image portrayed.
Russo shared his emotional story on social media where he encouraged musicians not to be slaves of passion and try by all means to do what brings in the money.
He revealed how he slept in his studio  because he had no kombi fare to go home, the very moment he had number one hit songs on radio, without people knowing his situation.
"At some point in my life I was so broke, extremely broke that I couldn't afford to go home and I would sleep in my studio for some days kusvika pawana munhu abhadhara studio time. I remember my only meal was bread and polony twice a day. All this was happening when I was at my  peak in the music industry. I was Russo the top producer. In people's eyes I had made it and nobody knew what was happening behind the scenes including my parents," he said.
"The studio was always busy but most of these recordings were for free. I enjoyed making music. It was my source of happiness, my passion and nhamo dzese dzaimbobaya. Ndaizoti ndasara ndega manje haa stress yacho ma1…kubroker hakunakidze ndatenda hangu."
Russo who stayed in Chitungwiza said to maintain a top producer image, he would make sure that no one saw him taking a kombi to Chitungwiza.
"Pandaibaya kuden I would go late manheru vanhu vavashoma pamakombi because sabig producer ndingawonekwe ndiri mu pressure yepa charge office kubaya kuChitungwiza here. Maya zvaisabuda semunhu who's making it in life. It was during that difficult period of my life pandakanyotsoita a serious meeting with myself," said Russo.
"I needed a change, I needed a different approach to life and the way I was doing business. Life is more than just working hard pasina zviri kubuda."
In 2014, Russo produced the theme song for the UNWTO General Assembly held in the country. The song featured other Zimbabwean artists such as Sulumani Chimbetu, Audius Mtawarira, Chiwoniso Maraire, Clive Mukundu and Albert Nyathi.
For winning the competition of comimg up with a theme song, he was promised a USD$30 000 winners prize, which he did not receive from the Zimbabwe Tourism Authority.
"It was during that period pandahwinha USD $30k ndakavharwa mari yangu neZTA. I started to live life with a strategy, a plan and instead of working too hard I started working smart and things changed. I promised myself I never want that experience again in my life," Russo said.
"I'm still far from being successful but I'm in a good space and the Lord been really good to me," he said.
Russo who is now into farming revealed that he was still in the music industry.
"Yes I'm still very much a music producer, still doing what I love just that I'm making noise where it pays a little more," he added.
Related Topics