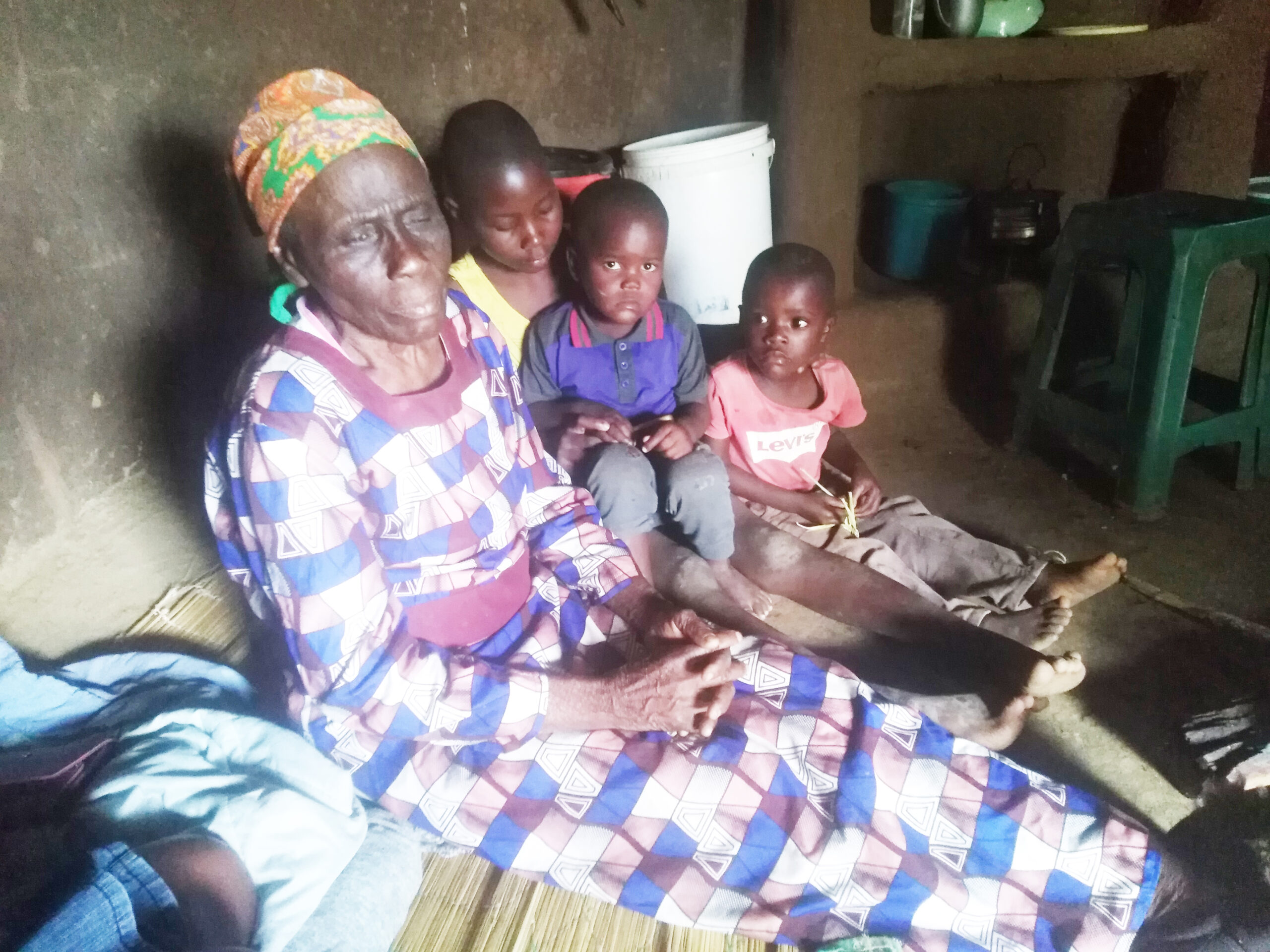 By Moses Mugugunyeki
When Masiya Tsatsawani's two children crossed the Limpopo River into South Africa to seek greener pastures it was a huge sigh of relief for her family as they anticipated prosperity just like in some families in this part of the country.
For many families in Malipati, Chiredzi rural, having relatives working in South Africa is regarded as an accomplishment, more so if they return home on holidays.
A myriad of youths in this part of the country have found themselves in South Africa, thanks to the illegal entry points that take them across the crocodile-infested Limpopo River through the risky national parks in Mozambique and South Africa.
Tsatsawani's children have joined the South African band wagon, and for three years now, they have been in no-show which has left the family in a predicament.
She has lived in poverty for the better part of her life, especially after the death of her husband and some of her children.
"I have lived much of my life without my husband and some of my children are dead," Tsatsawani said.
"When my two surviving children crossed into South Africa five years ago, we had high hopes that our lives would change for the better, but that was not the case."
Tsatsawani said she is burdened as she looks after three grandchildren of her "errant" children in South Africa.
As such, she is among thousands of families in Chiredzi rural who face serious food shortages, which, if not urgently addressed, could lead to starvation as some people are already surviving on one meal a day.
Chiredzi rural — one of the marginalised communities in Zimbabwe — is already facing a food crisis, villagers said.
A flagship publication of the United Nations Department of Economic and Social Affairs titled World Social Report 2021 says a large chunk of more than three billion people in rural areas of developing countries depend on agriculture for their livelihoods.
The report says these people live on less than US$2-a-day and in areas of extreme droughts and floods driven by climate change like in the case of Tsatsawani it poses an increasing threat to their lives.
"If it wasn't for the assistance that we are getting from the Red Cross and neighbours, we could have died of hunger," Tsatsawani said.
"We hardly have a meal in the afternoon and most of the time we go to bed without eating anything.
"Sometimes we have okra without any starch.
"Our crops were a totally write off."
According to the World Food Programme, an estimated 30% of the country's population are set to be affected by drought, with communities in the southern parts of the country being the most hit.
Successive crop failures and poor harvests due to climate change in Chiredzi rural have taken a toll on agriculture production prompting the Zimbabwe Red Cross Society (ZRCS) to cater for  the humanitarian needs of 3 000 people with food and health interventions over the past four months.
The project, which is being supported by the International Federation of Red Cross and Red Crescent Societies (IFRC), is running under the Disaster Response Emergency Fund (DREF).
"The overall objective of the DREF operation is to anticipate and respond to the emerging food insecurities and to improve preparedness of the Chiredzi community to the forecasted hydro-meteorological emergencies in light of the normal-to- above normal rainfall forecast," said ZRCS secretary-general Elias Hwenga.
Hwenga said they picked wards 13, 14 and 15 to implement the programme due to their proximity to the Gonarezhou National Park and their level of food insecurity, which he described as precarious.
"Most families hardly have any food to eat. Some are having just one meal a day while others have nothing to eat at all," said Marumbini village head in ward 15, David Simbi.
"We have many families who have nothing to eat. Families headed by children, the elderly, the sick or the disabled are in a desperate situation."
Simbi said authorities at the national park have also failed to address their food crisis.
"We are not allowed to catch fish in the river and hunt animals, even outside the game park," he said.
"The little livestock that we have is either sold for a song to buy food or attacked by wild animals."
The community leader said lives would be lost if relief food was not delivered to the area immediately.
"Government should immediately bring food to this area otherwise people will die," he said.
"The Red Cross is playing its part but we had poor harvests so they should consider extending their programme."
According to the World Food Programme, at least 49% of Zimbabwe's population live in extreme poverty and it is estimated that 5,3 million people across rural and urban areas are food insecure – many impacted by the effects of climate change, protracted economic instability and Covid-19.
Chiredzi rural, being one of the driest districts in the country, is among the worst affected.
Edna Dube (67) of Magezi village in Malipati (ward 15) told a distressing story of starvation, saying she was struggling to feed her four grandchildren.
"I am looking after four grandchildren. Sometimes we forego breakfast and eat one meal in the afternoon and nothing in the evening," she said.
"Five of us are getting assistance from the Red Cross and I am happy that I am getting money to buy food for these little ones."
Dube said her situation was worsened by the fact that she is partially blind and asthmatic.
"My condition limit me to do hard work, so we don't grow any crops in the field," she said.
"We used to rely on children in South Africa, but they have not been coming home of late due to the Covid-19 pandemic."
Chiredzi district development coordinator Lovemore Chisema said food insecurity in the area is attributed to recurring droughts.
He said they have set in place a district drought relief committee that works with the government and partners like ZRCS.
Vulnerable groups of people are part of beneficiaries of relief aid that is being facilitated by the Department of Social Development, Chisema said.
A survey carried out by this publication in several wards of Chiredzi rural showed that most crops in the area were now a complete write-off and major rivers, the main sources of water, were on the verge of drying up.
Mwenezi River, one of the major water sources in the area, has little water and villagers said this signalled a severe drought.
Social scientist and development practitioner Tapuwa O'bren Nhachi said investing in irrigation schemes could have been one approach of mitigating effects of climate change in areas such as the Lowveld.
"Irrigation is one way of adaptation to climate change which government should have done in those areas before settling people," Nhachi said.
"Now that government failed to equip these communities with irrigation schemes, they should prepare such communities to grow drought-resistant crops.
"Settling people in those areas was just a wrong move, especially without necessary infrastructure like irrigation schemes.
IFRC senior operations officer for Harare cluster, Zambia and Malawi Hillary Dhliwayo Motsiri said an appeal towards supporting the ZRCS with medium to long-term drought relief programme has been done taking into cognizance the level of food insecurity in Chiredzi rural.
"This was an emergency programme meant to provide immediate food insecurity assistance complimented by provision of WASH and health services to the target wards of Chiredzi," Dhliwayo Motsiri said.
She said the revised appeal is based on an increased number of people to be assisted, an extended timeframe and an increase in activities with an enlarged geographic scope.
Related Topics