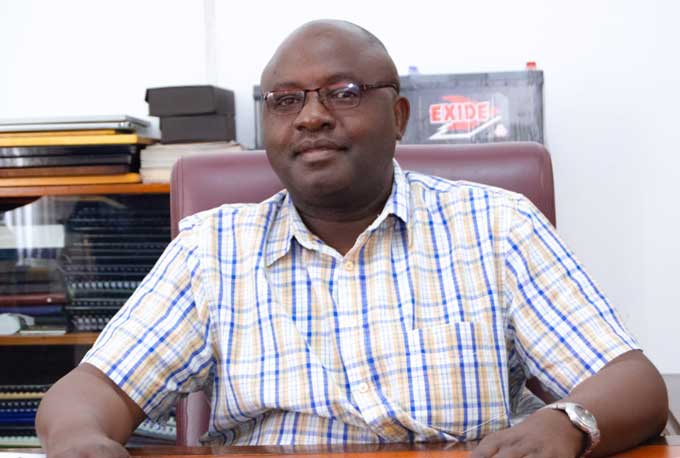 By Takemore Mazuruse Chloride Zimbabwe, a company which specialises in manufacturing and distribution of motive and standby batteries, solar panels inverters and other accessories is giving away three brand new NP200 cars in its ongoing Winter Promotion ending August 31.
The company, which has continued to reinvent and introduce safer and sustainable power solutions to its clientele, is currently running a winter promotion that started in May with a view to augment the national grid at a time demand for power is at its highest.
Speaking to Standard Style, Chloride sales and marketing manager Panganai Kufakunesu said the winter promotion was an annual undertaking through which they provide affordable solar and automotive solutions to their loyal clientele while rewarding loyalty with prizes.
"We are a tried and tested brand that has continued to provide quality durable services and products to the market since 1952," Kufakunesu said.
"The winter promotion is our way of giving back to the market and every year we continue to unveil various giveaways.
"This year we have three brand new NP200 Nissan cars up for grabs plus a monthly giveaway of 150 batteries in the powered by Exide winter promotion which started in May and ends on August 31."
According to Kufakunesu, clients can enter the promotion by buying a solar or automotive battery at any Battery Express or Victor Onions shop around Zimbabwe.
"The promotion is open to all and clients can enter through buying an automotive or solar battery at any Battery Express or Victor Onions shop nationwide," he said.
"You will then get an entry coupon, fill it in and place it in the entry box in store or you save the Exide WhatsApp number and get a bumper sticker which you can stick to your car.
"You then send a picture of your attached bumper sticker, car registration number and receipt number to our WhatsApp number to increase your chances of winning."
Chloride Zimbabwe, which is a wholly owned subsidiary of ART Corporation, has also diversified and added the solar power solution service to ease power challenges in Zimbabwe through providing affordable and sustainable solar energy.
The company boasts of 45 branches in Zimbabwe and Kufakunesu said they have fully invested in quality products to retain the confidence of the market.
"We want to continue to be the leader of the pack in our sector and we have continued to reinvent in sync with obtaining trends in the market," he said.
"Our solar power solution services comes at a time Zimbabwe and the region is battling power challenges, and we have various packages to cater for the various tiers of the economy."
Chloride Zimbabwe's solar services product runs under the StaySwitchedOn hashtag with a view to ensure that those that enlist for it can forego the blackout blues that have become synonymous with most residence while the automotive battery services operate under the Exide battery of choice mantra.
"We are pushing the stay switched on narrative with our solar power solutions product line while the automotive battery is running under the Exide battery of choice mantra," Kufakunesu said.
"We believe we have lasting solutions for the market and we are doing our best to continue giving our clients the best.
"We are also grateful for the continued support and confidence from the market."
Related Topics