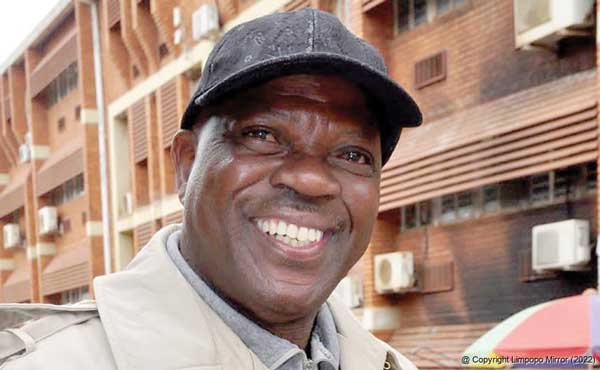 By Admire Jamu-Mlambo Former Sungura Boys, Zimbabwe Chachacha Kings and now Marunga Brothers frontman Mitchell Jambo says his greatest hit song Vimbiso, which he released in 1989 opened the doors for a friendship with the late great musician Leonard Dembo.
Jambo, who will turn 62 on October 17, said it was in the late 1980s when he came face-to-face with the legend Dembo
"I was very close to Leonard Dembo. He was just like a rude guy as he moved around with a raised up collar of his shirt," Jambo said in an interview with Standard Style from his Thohoyandou, South Africa base.
"He did not have many friends and never wanted to associate with many people, surprisingly I was the only person whom he would confide in.
"Dembo was not an easy character at all.
"He was like a hard nut to crack. He befriended very few people and I saw it by myself because I played with him."
The Marunga Brothers frontman added that: "I knew Dembo in the early 80s, but we then got closer in 1990 until his death. During those days he was being backed by the Outsiders. Dembo then developed more interest to find who really is Jambo after the release of my hit song Vimbiso.
"From there, I learnt a lot of good things from Dembo, but he was not a friendly character. He even wrote on his posters that no photographic or video cameras were allowed in his live shows. One fact for sure was that we never held any show together although we would meet in our occupations."
The Ndini Uyo hitmaker, a 25-minute song, the longest sungura track ever produced, is in the studio making final touch-ups on the upcoming new album Kana Ndisipo that is set to be released in October, which is his birth month.
Jambo began his musical career in 1984 when he joined Sungura Boys.
He started working as a door man, but later became a backing vocalist. He worked with them (Sungura Boys) for a year before he left in 1985 when he went to the newly-assembled band Shika Shika Brothers.
He joined the Zimbabwe Cha Cha Cha Kings led by the late David Dick Ziome in February 1985. He then formed Marunga bothers, which he named after his own totem.
In a career that spurn for more than three decades has released nine albums namely Vimbiso (1989), Ruvimbo (1991), Rudo Rwunokosha (1992), Ndinotenda (1994), Ubikebike (1996), Simba Nesimba (1999), Simba Kurarama (2002), Chitekedza (2003) and Kazevezeve (2004).
Related Topics