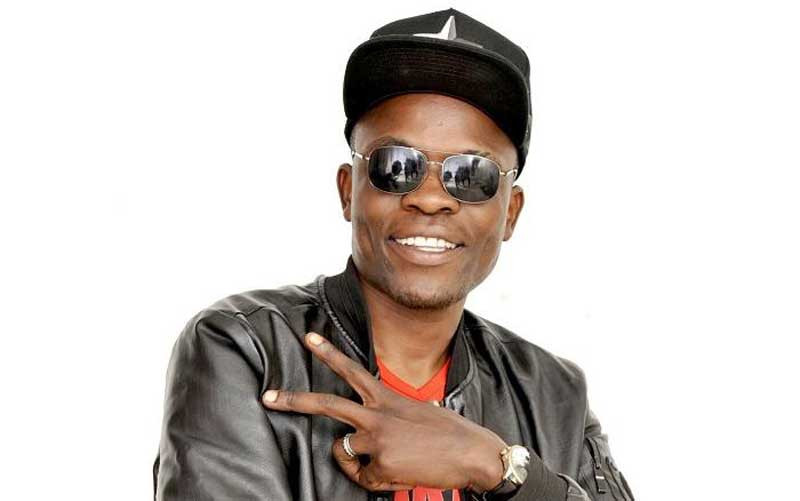 SUNGURA musician Tryson Chimbetu, who of late has been battling drug and substance abuse, will this afternoon hold his maiden live performance after he was recently discharged from a rehabilitation centre.
Touted as the heir to the Dendera throne, Tryson recently made headlines when he became violent in his hood, compelling his relatives to take him to a rehabilitation centre at Parirenyatwa Central Hospital.
He was recently discharged and he has since apologised to his family including his mother, whom at some point, he described using obscene language, threatening to kill her.
The Mikaila hitmaker also promised to quit drugs and concentrate on doing more music and live shows.
He has been given a lifeline after he was slotted to perform at Club Joy Centre (PaFio) this afternoon.
Club Joy Centre director David Mudzudzu confirmed that Tryson would be part of this weekend's line-up performing at the joint.
"This weekend we have Blessing The Blade (who performed on Friday), Nicholas Zakaria (who performed last night) and Tryson Chimbetu, who will perform on Sunday [today]," Mudzudzu said.
"We are giving this youngster a chance because I know he is capable of reclaiming his status as a superstar.
"We are augmenting his family efforts and those who supported him while he was fighting drugs.
"As Club Joy Centre, we are there to help these artistes and giving him the platform is the best we can do for him."
In 2017 Mudzudzu surprised all and sundry when he drove to Glendale to engage troubled sungura musician Paradzai Mesi.
"I wanted to give Paradzai a second chance because I knew he was talented," Mudzudzu said.
"We agreed and he came and had his show at Club Joy Centre where he was supported by other musicians and from there, he relaunched his career.
"After that I heard he was having gigs alongside Alick Macheso, but I haven't heard from him since."
Apart from Mesi, Mudzudzu extended his helping hand to other sungura stars — the late Tedious Matsito and Josphat Somanje — who had fallen on hard times.
He has since roped in Tedious Muchapedza Matsito Jnr whom he is assisting to grow in the music industry.
"I try to make the artistes known. For instance, Mark Ngwazi and Tendai Dembo are now popular and are holding shows on their own," Mudzudzu said.
Meanwhile, the Covid-19 outbreak brought different sectors of the economy to a standstill and the local showbiz scene had its own share of problems.
When normalcy returned after two years of inactivity, the showbiz industry was still reeling a bit with fewer new song releases due to pandemic-induced production delays.
However, the only way to recover was for artistes to do live performances.
Concert venues and other amusement centres were some of the businesses that were forced to close their doors when the Covid-19 outbreak struck in March 2020.
And early last year while some of these entertainment places attempted to reopen and recover not all music lovers were ready to resume out-of-home entertainment.
"At first it was difficult to resume live music gigs shortly after the government had lifted the Covid-19 measurements and restrictions," said Mudzudzu.
"A few months after bringing in some groups to perform live at our joint, we saw the number of fans increasing.
"And as the year unfolded, normalcy had returned to Club Joy Centre."
Touted for bringing music to people through open-air gigs which are performed at Club Joy Centre at Machipisa Shopping Centre in Highfield, Mudzudzu said there was no better way to promote local music, especially upcoming musicians to recover from the effects of Covid-19.
"The idea behind the open-air gigs is to reconnect fans with their artistes," he said.
"What we want at the end of the day is a boon for both parties.
"The concept is to give the upcoming musicians a platform to perform and meet their fans, especially after this Covid-19 outbreak that kept them indoors.
"Normally, we give the artiste the platform, instruments and at times transport to perform before a sizeable crowd and the next time they hold their shows, they are easily recognised."
Mudzudzu said he was happy that "life has returned to the home of entertainment".
Related Topics