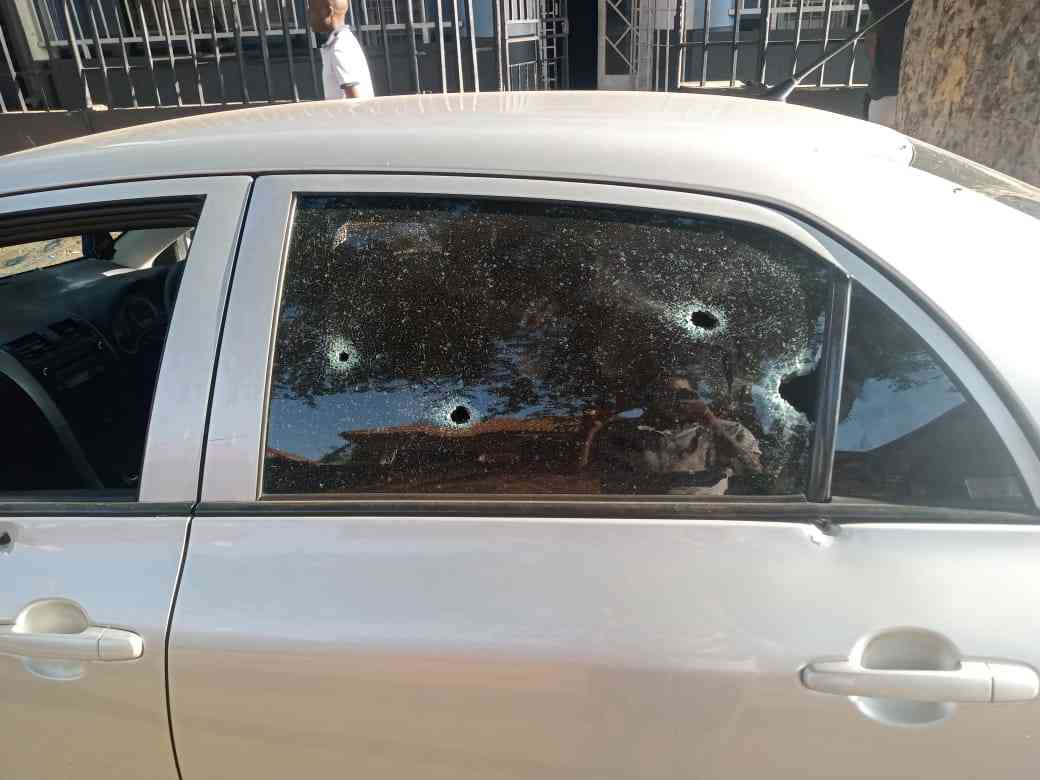 Zimbabwean film actor and producer based in South Africa, Mthulisi Moyo, was last night admitted at a Johannesburg hospital after he was shot three times on the back of his left shoulder in what he described as an "attempt to silence him".
Speaking from his hospital bed at Johannesburg General Hospital, Moyo famed for the popular drama series Mahlalela, which features local comedian-cum musician Freddy "Kapfupi" Manjalima and South African pop star Freddy Gwala, said he was not sure what could have necessitated an attempt on his life.
"I am not sure if these people wanted to rob us of the car because the other people in this car were not harmed," he said.
"I was shot three times at the back of my shoulder, and I suspect there could be something behind this."
Moyo, who features as Mahlalela in the drama series of the same title, said he met his fate shortly after leaving Hilbrow Theatre where fellow Zimbabwean rhumba artiste Mxolisi "Mr Bones" Ndlovu was launching his seven-track album titled Uvukile Umalambane.
"When I got at the album launch ceremony, I got to the stage where I was greeted with rousing cheers and chants, which might not have gone down well with fellow colleagues in the industry," he said.
"I am shocked that shortly after leaving the venue we were attacked."
He said the car he was travelling in was shot at four times with three bullets hitting him from the left rear window.
"I suspect foul play and why did these assailants target the rear part of the car where I was sitting?" he asked.
"If they wanted the car, they could have shot the driver."
Moyo said these could be dog fights of the arts industry, especially in foreign lands where most Zimbabwean artistes don't see eye for an eye.
He said he is in a stable condition after doctors successful removed two bullets although they are yet to get rid of one that is lodged close to the heart.
Related Topics