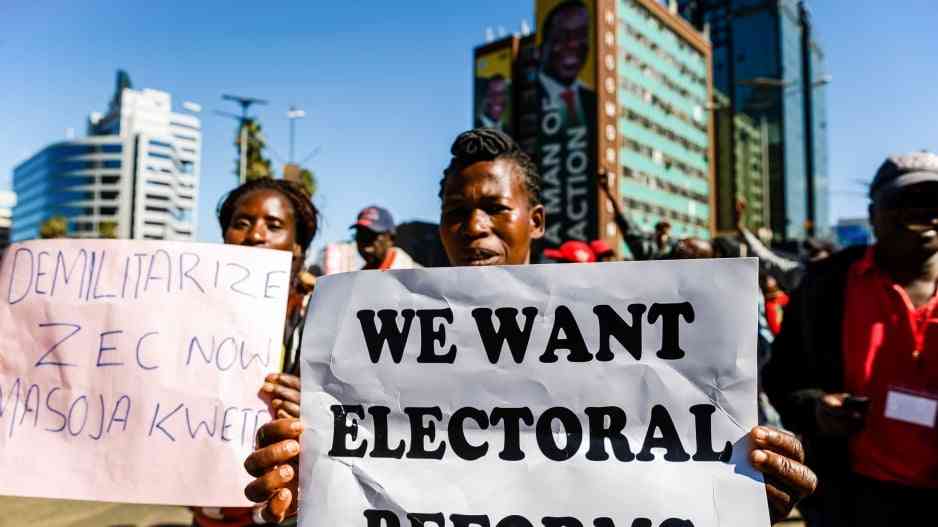 As Zimbabwe heads for eagerly awaited harmonised elections, it is becoming clear that the stage has been set for yet another disputed election due to President Emmerson Mnangagwa's lack of apetite for reforms.
Mnangagwa last week set August 23 as the date for the presidential, parliamentary and local government elections.
The proclamation happened when Parliament was seized with proposed amendments to the Electoral Act that would have seen some significant changes to the way elections are conducted in Zimbabwe.
The Electoral Amendment Bill is at the committee stage in the National Assembly and that means even if it is passed and signed into law before August 23, it cannot be used for purposes of this year's election in terms of the constitution.
Some of the consequences of the proclamation of the election date include the fact that youth and women members of the National Assembly under the quota system cannot be elected as it is not provided for in the current Electoral Act.
If Mnangagwa's government was serious about preserving the qoutas as stipulated in the constitution, the amendments to the Electoral Act should have been initiated well in time for the elections.
There are also many other reforms that are no longer possible before the elections and they include recommendations that were made by different observers after the disputed 2018 elections.
The Motlanthe Commission, set up to look at the August 2018 post-election violence where soldiers killed six protestors in Harare following delays in the release of presidential election results, also made recommendations for election reforms.
To compound the problems, the inspection of the voters' roll that ended on Friday showed that the Zimbabwe Electoral Commission (Zec) was struggling to put together a credible roll.
A number of prominent people could not find their names on the voters' roll despite the fact that they voted in by-elections held in March last year.
Zec has done little to assure the electorate that it is on top of the situation when it comes to election preparations and that is not a very good sign.
Mnangagwa and his ruling Zanu PF, which enjoys a huge majority in Parliament, squandered an opportunity to end Zimbabwe's vicious cycle of disputed elections, which comes at a cost to the country's economy and national cohesion.
However, all is not lost as the electorate can still help to put some veneer of credibility into the electoral practices by shunning practises that compromise polls such as electoral violence.
Related Topics