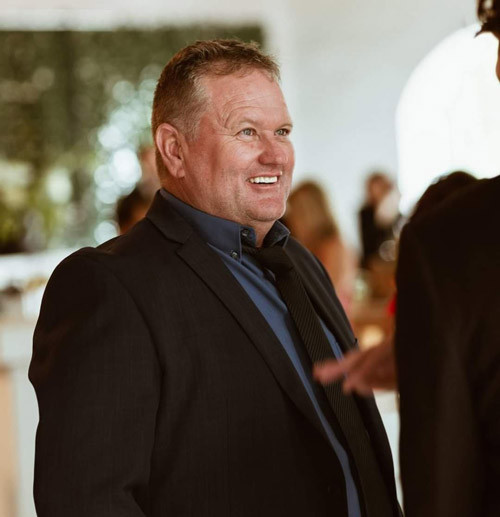 Assisted by Tendai Mbofana
A self-confessed bad white gold smuggler, apparently thinking that he was the coolest cat in Zimbabwe, did not realise that he was talking to an under-cover Al-Jazeera correspondent when he called Zimbabwe's vice president a dunderhead. Ewan McMillan may have some personal "issue" with the vice president.
In this case, the vice president represents decision-makers who are worse than dunderheads; they are ridiculous.
An old friend, Ben Manyenyeni sent me a video of an artisanal miner, a Mandebvu, explaining the ridiculousness of the Zimbabwe mining systems.
It takes more than a million dollars to secure a mining license. The village brothers, on whose land the minerals are discovered are outplayed by foreign investors.
These investors are exempted from local taxes by statutory instruments cooked up by minister Mthuli Ncube. Mandebvu says that in Mutoko, after operating for one year, a foreign company stripped the countryside of the valuable stone and paid only US$40 000 to the treasury.
An artisanal inspection is required for native miners, but the certificate takes more than a year.
Again, there is a simple explanation. The system requires "greasing of palms." This places the native miner at a disadvantage.
As we go to press, I was shown a memo from Harare City's chief engineer requiring kombi drivers to go through 10 hoopla's to operate in the city.
The certificate of vehicle fitness originates 10 kilometres from the council offices. The road license is from another office. The kombi operator is the most oppressed citizen in Zimbabwe.
In addition, the police manning the road blocks have standard "corrupt fees" for kombis to pass without citation.
My real estate license cost me US$130 and took 15 minutes to fill in a form. I walked out of the office with my display sticker for my business vehicle.
The clerk should not be allowed to decide whether I get a license or not. Once human input is allowed, arbitrage (greasing palms) enters the picture.
Ridiculous
Mandebvu illustrated to a parliamentary meeting that the structures as they stood disadvantaged native artisans in favour of foreigners.
This, I argue is deliberately done. The musketeers at the Reserve Bank and Finance ministry are globalists. A white man from London can easily make an appointment with them and get admitted the same day. You and I cannot. That is a universal characteristic of these globalists.
Therefore, a price tag of US$1 million for a mining license is deliberately pegged to exclude us the natives. Their priorities are overseas. They are not just dunderheads, they are misfits, and ridiculous.
Consider the following.
In November 9, 2022, Tafadzwa Kachiko wrote the following words. Great Zimbabwe University vice-chancellor lamented that: "This year alone, we lost 50 members of staff through resignations, five of them PhD holders. This has gravely impacted our critical mass of specialised human resources."
By the end of July 2022, 4 000 Zimbabwe health workers had applied for specialised visas to work in the United Kingdom.
Tafadzwa interviewed University of Zimbabwe lecturers and wrote the following bad words. "Lecturers are leaving in great numbers. Some non-academic staff are also leaving because some salaries earned in October were in the negative."
The U-Zee staff owed government some money for the privilege of working at U-Zee. I pray that you did not miss the point.
Consider the following. Government says it is addressing grievances. The highest salary for a teacher in Zimbabwe is $100 000 (US$100 per month) and the lowest is $16 000 (or US$16 per month).
Government then enters into acrobatics. It will give a Christmas bonus of US$75. It will allow import of automobiles free of customs duties. It will give preference in housing allocations. The so-called US$75 is denominated in Zee dollars. By the time one receives them, the value has shifted.
Workers don't care for mathematical acrobatics, you sluggard. Pay them a living wage and let them buy whatever they want.
These globalists are beyond dumb, they are ridiculous. Malaysia's long serving prime minister Muhammad Mahateer says that in 2002, he was faced with a debt crisis.
His finance minister and all the so-called technocrats had a hundred and one ways of paying foreign debt.
He asked them a question. "If we spend all this money on paying bankers in New York and London, do you realise there will be nothing left for our schools and hospitals?"
Mahateer asked if any one of them could explain credit scores to starving children in Malaysia.
Brother Ben, it does not surprise me at all that our rulers, acting on the advice of technocrats, are dumb-headed and ridiculous.
I am not surprised at all that they want to pay Pamona Waste Retrieval Company for not retrieving any waste in Harare.
I am sure, Brother Ben, you live in their corridors, and they tell you how they have been to Davos and how a contract with Pamona must be honoured.
While Sister Henrietta Rushwaya boasted to Al Jezeera that she can move US$10 million a week out of the country, she forgot one thing.
Brother Tendai Mbofana brought this to my attention. They all forget one thing which colonialists leaned very well.
When Sister Henrietta goes to meet her ancestors, and she has moved Zimbabwe money to Dubai, what will happen to her grandchildren?
If one goes to Brussels today, there is a park and a street, paved with marble and paid with the blood of innocents from the Congo.
There is a park in Styche, Shropshire, England donated by Lord Clive of India. Rhodes House at Oxford University covers all the four streets. All imperialists built their homelands.
These globalists even educate our children to enrich foreign lands. It is now standard practice for medical doctors to spend the next eight years after medical school doing further specialisation.
Further, these globalists do not realise that Zimbabwe minerals are sovereign minerals and finite.
Once they are gone, as were the diamonds of Marange, they are irretrievable.
These globalists should be shot on sight.
Ken Mufuka is a Zimbabwean patriot. He writes from the US.
Related Topics