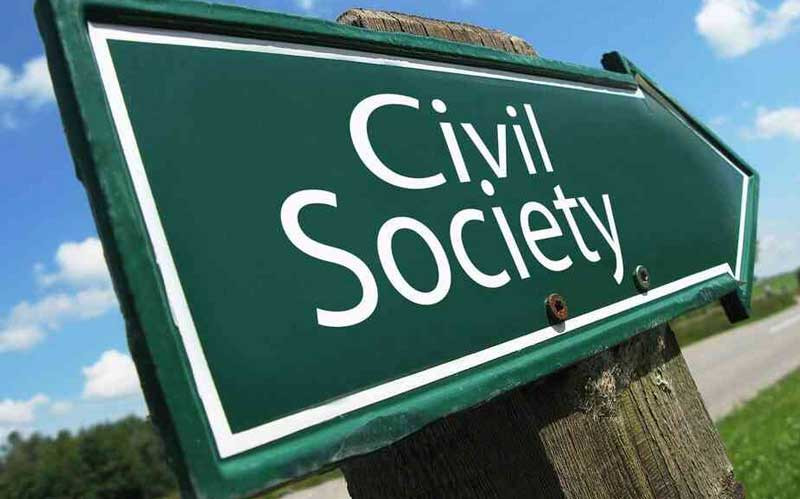 On January 22 2023, The Sunday Mail published a list of 291 private voluntary organisations [PVOs] who, according to the registrar of PVOs notice, had been "deregistered" and were due to "surrender their certificates with immediate effect".
The ensuing furore among stakeholders and civil society organisations (CSOs) saw Public Service, Labour and Social Welfare minister Paul Mavima, deny, during a ZTN interview, that the organisations had been deregistered.
Instead, Mavima indicated that the government had identified and informed 391 NGOs not compliant with the PVO Act to regularise their operations.
These contradictions only added confusion and uncertainty amongst CSOs in light of the much-talked-about PVO Amendment Bill [H.B 10/2021].
The PVO Amendment Bill, gazetted on November 5 2021 was passed by the Senate on February 2 and now awaits President Emmerson Mnangagwa's signature before it becomes law.
For some, the 'deregistration' of the 291 entities was aptly timed to instil fear in CSOs who are not operating as PVOs and to prompt them to rush to register as PVOs, moreso in light of the possible PVO Act Amendment Bill becoming law.
The Bill, some analysts have opined, would, if passed into law, do more harm than good by entrenching stringent and invasive CSO regulation while putting into jeopardy what citizens' could benefit from CSOs.
With the Bill yet to become law and its ultimate provisions and effect presently a matter of speculation, now is as good a time as any to rehash the key provisions of the infamous PVO Act Amendment Bill and highlight some of its contentious clauses, including those likely to affect CSOs who are currently not registered as PVOs.
A significant highlight of the PVO Bill is the broad powers granted to the minister responsible for the PVO Act, which has far-reaching consequences for those registered as PVOs and those outside the PVO ambit.
Examples of note include the proposed Section 2(3), which, regardless of exempted entities, empowers the minister to designate any individual, class, or type of organisation at any time as high risk of, or vulnerable to misuse by a terrorist organisation.
However, the provision is silent on what basis such designation would be made.
The minister is also empowered to prescribe additional or special requirements, obligations, or measures to designated entities '… to mitigate against such risk or vulnerability'.
These provisions raise primary concern that they can be used to target any "undesired" CSOs.
The "undesired" CSOs will have no choice, but to apply for registration in terms of the PVO Act and may likely find it hard to continue operating depending on the additional or special requirements that may be prescribed to them.
The existence of such provisions in the Bill heightens the probability of non-PVOs falling within the ambit of the PVO Act at any given time.
The risk with this provision is also heightened because there is no room for a designated party to make representations or otherwise argue their case before the designation is made.
Other ministerial powers of concern include wide powers to;
lPrescribe additional registration requirements at any time.
lSuspend and appoint replacements to a body's executive committee or Trustees.
lPrescribe any special measures/requirements to a body deemed at risk following a Financial Action Task Force-informed assessment of risk to terrorist financing/misuse.
With confusion reigning on the circumstances under which a non-PVO is required to register under this Act, it is also worth noting that aside from designation by the minister as a high-risk or vulnerable entity to terrorist financing, an entity can also be declared a 'sanctionable trust' once it is suspected to be operating without any exemption or registration as a PVO.
Designation as such would result in a written notice being issued to that effect and a requirement for the trust to register as a PVO within 30 days.
Sanctionable trusts and other aggrieved entities would, however, have a right to make representations to the registrar within 14 days, seeking withdrawal of a notice issued against them.
Further, in general, any person aggrieved by such a decision by the minister or others can appeal to the High Court for relief.
The Bill also comes with a wide range of offenses, stiff and wide-reaching penalties, while liability would also extend to the trustees, board members, other members and in some instances, to an organiSation's employees. Some of the offenses and corresponding penalties include:
lNon-compliance with a notice directing a trust to register as a PVO. This attracts a fine of up to level 10 or up to six months imprisonment or both the fine and imprisonment.
lFailure to register by an entity designated as high risk or vulnerable to terrorist financing. This attracts a fine not exceeding level 14, which also extends to each governing body member facing up to 10 years imprisonment.
A snapshot of some of the other repercussions proposed by the Bill is also good.
For example, non-compliance with a designated body's specially prescribed measures can result in either the revocation or suspension of the PVOs license or registration and the removal of a director, trustee, employee, or another office holder of the PVO.
The prohibition of political lobbying by PVOs is another area worth noting.
This is described as the support or opposition of any political party or candidate in a presidential, parliamentary, or local government election; or a breach of the Political Parties (Finance) Act [Chapter 2:12] which prohibits direct or indirect foreign funding of political parties, members, or candidates.
Wilfully denying or granting beneficiary assistance solely based on their political affiliation is another form of political lobbying prohibited by the amendment.
For this, one would be liable to a level 12 fine or one-year imprisonment, or both fine and imprisonment.
This offence, however, does not apply to a PVO assisting members of disadvantaged groups to become electoral candidates, provided the assistance is strictly non-partisan.
Also worth noting is the Bill's proposal for criminal and civil penalties for the same Act of non-compliance.
The Bill provides for an entity to be found guilty of civil default based on "well-founded information" that the PVO has received donations from an illegitimate or immoral source.
However, what constitutes illegitimate or immoral sources is unclear, creating room for expansive interpretations.
With that said, an in-depth engagement with this Bill is needed to analyse its likely impact on the CSO sector, the end beneficiaries, and the relevant interests of the state.
However, the PVO regulatory framework must ensure balance and no undue undermining of other interests in pursuit of state interests.
*The Media Alliance of Zimbabwe is a network of nine media professional associations and support organizations untied in defence of freedom of expression. This analysis informs part of its research and think tanking roles within the media network and beyond. You may contact, the coordinator on media.alliance.zimbabwe@gmail.com or +263 772 501 557
Related Topics