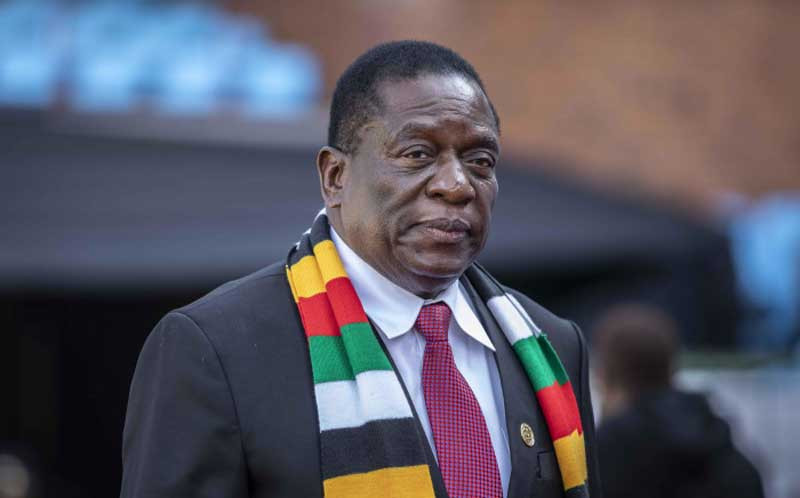 It has long been acknowledged that the right to adequate housing is a fundamental component of one's ability to exercise other economic, social, and cultural freedoms.
Zimbabwe is among countries with a long history of housing shortages that dates back to colonial times.
With over two million people on the national housing waiting list, Zimbabwe is experiencing a housing crisis that has forced nearly half of its urban population of almost 5,7 million people to live in rented housing.
Unfortunately, after being kept on the housing waiting list for more than 20 years, some residents have resorted to constructing their own homes on land designated for something else.
However, authorities have been demolishing the buildings and subjecting the victims to various risks associated with a lack of shelter.
A national housing policy established in 1999 was one of the government's plans to implement public housing programmes across the country, but it lacked funding and therefore failed to keep up with the demand.
The Local Government ministry and other government officials have not really made an effort to provide housing and lodging for the populace, with the exception of leaving this crucial responsibility to housing cooperatives.
Poor planning and corruption by officials in the housing department and council members as well as those in urban planning are largely to blame for the miserable state of low-income housing.
There are numerous reports that corrupt housing cooperative leaders have been given land in some reserved open spaces intended for clinics, schools, and shops.
The lack of affordable public housing has emerged as a contentious issue in Zimbabwe as rural-to-urban migration and squatter camps in cities continue to grow.
The fact that nearly half of Zimbabweans live in rented accommodation is a serious setback for a country hoping to achieve upper-middle income status by 2030.
The much-touted mantra by the new dispensation of "leaving no one and no place behind" is exposed as nothing but hot air by the Zimbabwe National Statistics Agency's (Zimstat) revelation that 42,7% of those interviewed during this year's national population and housing census have no place to call home.
President Emmerson Mnangagwa pledged during his campaigns ahead of the 2018 general elections to deliver 1.5 million homes by the time of the next election, which is less than a year away.
Zimstat data on housing issues shows Mnangagwa duped the people.
The government must take a more serious approach to providing adequate and affordable housing to the millions of citizens who do not have a place to call home.
The major issue arises when the ruling Zanu PF party continues to drive out the opposition from urban areas by creating land barons who parcel out land in unplanned settlements in exchange for votes. The unfortunate home seekers eventually get kicked out of their homes.
It raises questions on whether Zimbabwe lacks housing land and cannot help the nearly two million people who dream of owning homes.
In collaboration with the United Cities and Local Government of Africa and the UN Economic Commission for Africa, the UN-Habitat New Urban Agenda for Africa aims to assist local authorities and governments in developing the best policies as well as data to support the implementation of SDG 11.
Zimbabwe has long been a friend of China, perhaps the government should learn from China and see what creativity and entrepreneurship can produce in terms of sustainable housing solutions.
Creative and innovative individuals have transformed China from a third world country to world power.
A new way of thinking combined with new technologies may be the answer to the country's urban housing crisis.
Due to poverty, the academic class' lack of involvement, and a lack of resources, the issue has persisted in Zimbabwe.
Evans Mathanda is a journalist and development practitioner who writes in his own capacity. For feedback email: evanngoe@gmail.com or call 0719 770 038 and Twitter @EvansMathanda19
Related Topics