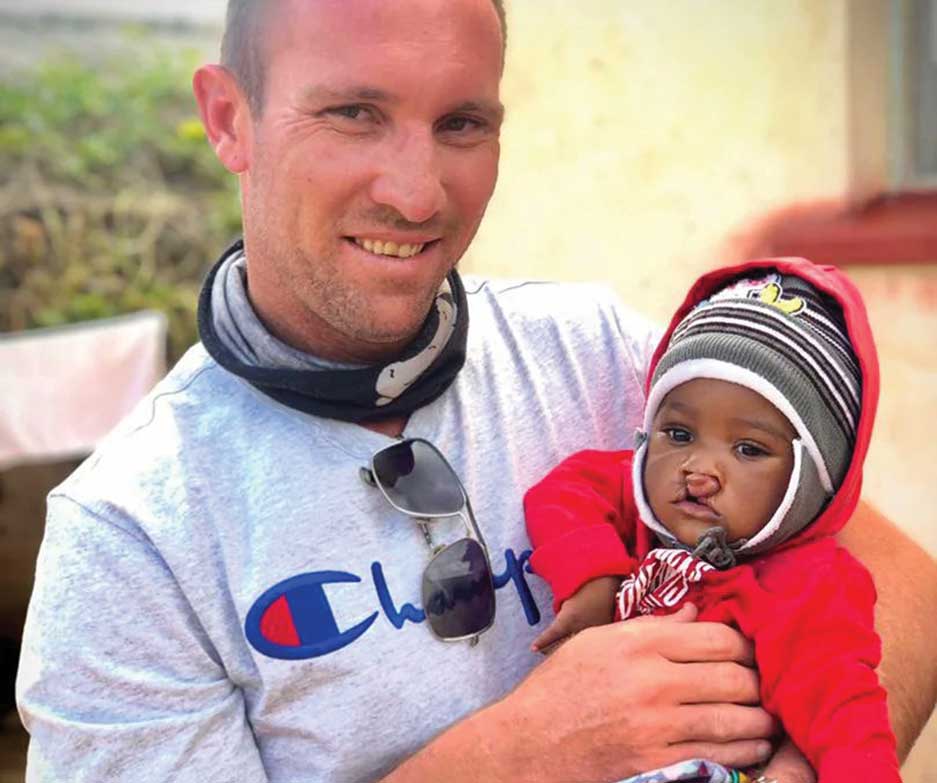 BY MUNYARADZI MADZOKERE
Former Zimbabwe cricket team captain Brendan Taylor has embarked on a drive to fundraise for children living with cleft lip condition as he serves an International Cricket Council (ICC) ban for breaching anti-corruption and anti-doping rules.
Taylor, one of the finest players to don the Zimbabwe colours, was slapped with the ICC ban in January after he was found guilty of breaching the Anti Corruption Code (ACU) code on four counts, one in which he received gifts, cash and hospitality.
The 36-year-old former star batsman also tested positive for a stimulant Benzoylecognine which is specified as a "substance of abuse" under the anti-doping code during a match between Ireland and Zimbabwe in September 2021.
Following the ban, Taylor admitted himself into a rehabilitation clinic in the scenic Nyanga resort where he spent three month and only returned this month.
And he has taken no time getting into charity work. He has already raised funds for two children to undergo cleft lip surgery while he is looking to continue with the initiative.
Taylor announced the new development in a letter published on his social media platforms last weekend.
"I would like to express my genuine gratitude to those who have made this cleft lip initiative possible. The support that I and others involved have received is absolutely tremendous," Taylor said.
"Through this initiative I have managed to raise the necessary funds for two children (Tino and Taku) who, were born with the cleft lip condition. These funds will make it possible for these children to Undergo corrective surgery.
"Today (Saturday), I ran 30km in Victoria Falls for their cause. Tomorrow I will run another 20. I ran for hope, for courage (and) for transformation. I pushed myself during the run and endured all the discomfort so that I too could contribute. Everyone involved in this event has made it a resounding success and I believe that the children's surgery will have the same result.
"Thanks to my brother Keegan Taylor, the Moor's World of Sport team, MegaSave (Supermarket and Wholesale) and Mandebvu Contracting. Word alone cannot express just how grateful I am for their support. The job is not done yet.
"Through the initiative I will continue to mobilise funding to transform the lives of children living with the cleft lip condition," the former Zimbabwe captain said before signing off.
Cleft lip or palate is a common birth condition in which there are openings or splits in the roof of the mouth and lip that causes difficulty speaking and feeding.
Alongside his younger brother Keegan, Brendan Taylor decided to take part in the Victoria Falls trail run, a two-day event which was held on May 21 and 22 to raise funds for disabled children in Zimbabwe.
The Victoria Falls trail run is a gruelling 50 km off-road race broken up over two days comprising 30km and 20kn respectively.
Taylor is reportedly determined to venture into a number of charity initiatives and this new venture marks the formation of the Brendan Taylor Foundation.
Taylor has been involved in initiatives for homeless people in the past while he actively supported conservation efforts.
The former captain represented the country in 34 Test matches, 205 ODIs and 45 T20is as a wicketkeeper batsman scoring close to 10 000 international cricket runs in the process.
He has expressed the desire to bounce back to cricket once he has served his ban.
Related Topics