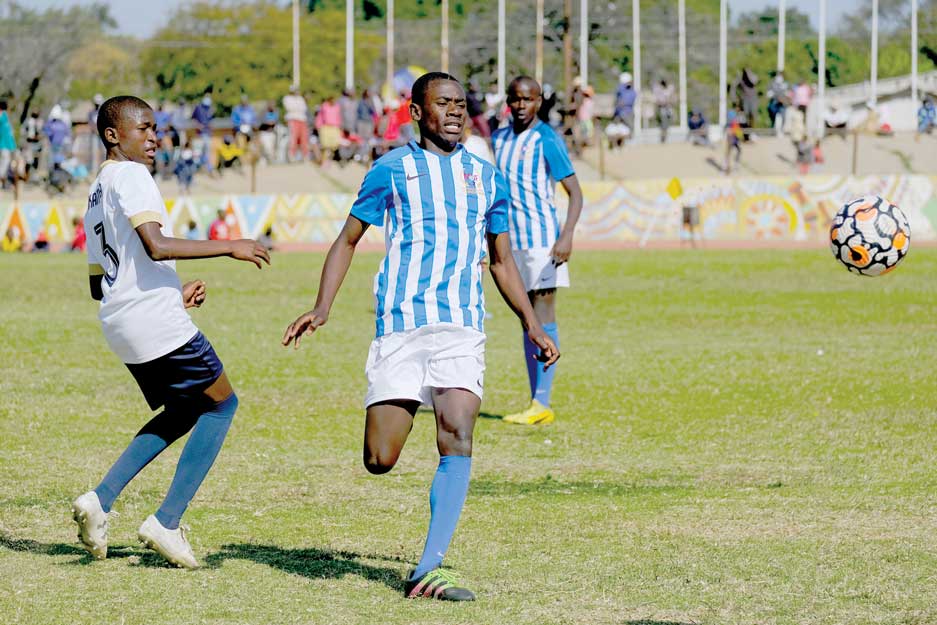 BY FORTUNE MBELE DYNAMOS might be expelled from the Marvelous Nakamba Foundation (MNF) Under-17 tournament that is underway at White City Stadium following allegations of age cheating.
Zifa's general manager of the country's national teams Wellington Mupandare, who was part of the big crowd that attended the competition said he was disappointed, pointing at Dynamos players that he was aware were above 17 years of age.
"I am really disappointed as the general manager of national teams.
"I have seen a lot of players that are not even eligible to play for the Under-20s playing in this tournament.
"It defeats the whole purpose of having the tournament," Mpandare charged.
"Otherwise it was supposed to be called an Under-23 competition because some of the players were born in 2001, 2002. I have names and the chief culprit are Dynamos, who have players like Dylan Gumbe who caused the Under-17s to be disqualified from Cosafa and he is still here.
"This was in 2020 and he was not eligible to play but he is here again in 2022 still seeking to play for the Under-17s. We can't get anywhere with this kind of age cheating."
Board chairman of the MNF, Nakamba's father Anthony said the foundation would be meeting later in the evening to decide Dynamos' fate and said if they were on the wrong side of the competition's regulations, they would face the music.
Eight teams, Highlanders, Dynamos, Chicken Inn, Bulawayo City, Ajax Hotspurs, Njube Spurs, Hwange Dynamo and Majesa Academy are taking part in the tournament, whose semi-finals and finals are being held today.
Away from the fracas, the Warriors and Aston Villa midfielder brought football enthusiasts from across the country to Bulawayo with fans stampeding to take selfies with Nakamba, who had to be whisked away by security details during the tournament.
Related Topics