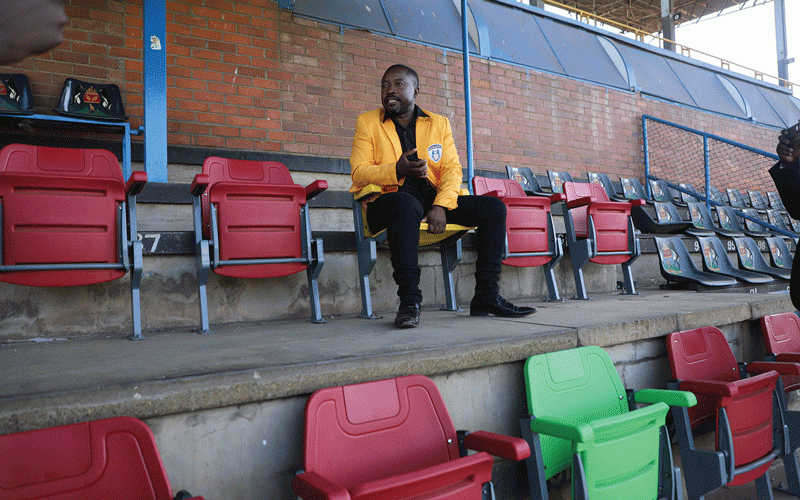 A NUMBER of Premier Soccer League (PSL) clubs using adopted stadia for home games are on the brink of collapse, with their resources stretched so much that they were in danger of failing to fulfil fixtures until the league governors yesterday decided to suspend the current domestic league campaign for three weeks.
In a statement, PSL spokesperson Kudzai Bare said, "This serves to advise that the Castle Lager Premier Soccer League is taking a break with immediate effect and will resume on the 1st of July, 2023. This has been necessitated by the maintenance work on water reticulation being carried out at the National Sports Stadium and to allow the playing field to regenerate."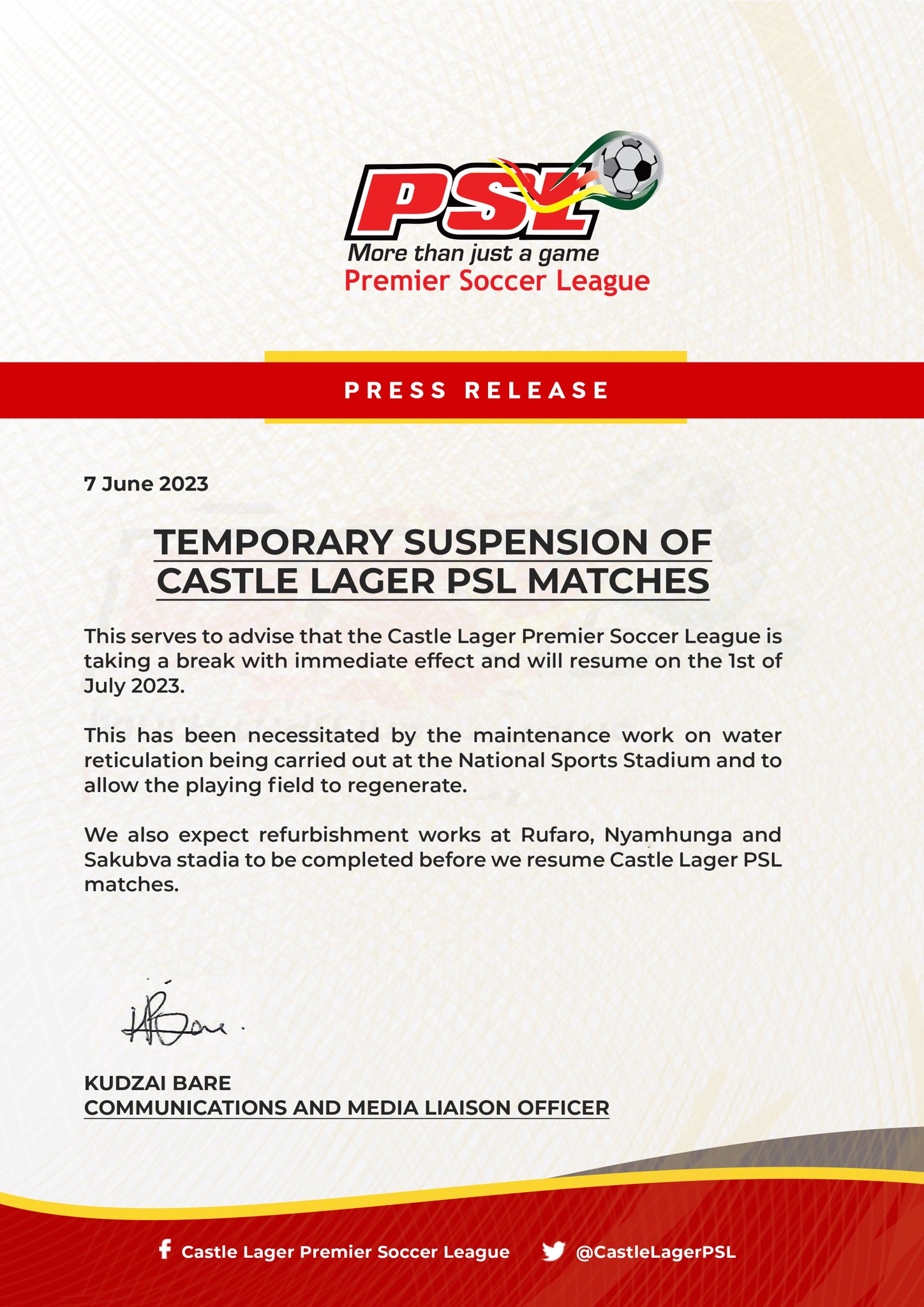 Manica Diamonds, Green Fuels, Simba Bhora and ZPC Kariba are all playing their home league games away from their bases after their preferred grounds failed the inspection tests and were condemned to host topflight football.
Mutare-based Manica Diamonds and Green Fuels of Chisumbanje, play their home games in Triange while ZPC Kariba and Shamva-based Simba Bhora both adopted the National Sports Stadium in Harare due to renovations happening at their Nyamhunga and Wadzanai stadia, respectively.
Army sides Black Rhinos and Cranborne Bullets, although based in Harare, wanted to play their home games in Chinhoyi and Mutare but their proposed venues Chinhoyi and Sakubva stadiums also failed the quality test.
League returnees Hwange and promoted side Sheasham had their home grounds Colliery and Bata homologated just last month.
The directive to use distant facilities as home grounds was putting a financial strain on the affected clubs, who are reeling under the burden of travelling away from their home stadia every week to fulfil fixtures.
The source said some of the clubs had indicated that they could not sustain it any more and were on the brink of collapse.
This comes after Gweru-based Sheasham failed to travel to Zvishavane to fulfil their "home fixture" against Caps United because they could not raise US$6 000 needed for that trip alone.
A PSL source said that they had suspended the league for three weeks to give time for some clubs to finish renovating their home grounds.
"It was a board decision. The clubs decided for themselves as they compose the board of governors and they voted. This was the result," the source said.
"Club resources were stretched and some clubs were actually contemplating pulling out of the league because they could no longer sustain the costs associated with traveling every week for matches," the source added.
With a host of stadia failing to meet the grade, teams have been forced to use the few available facilities with the National Sports Stadium in Harare hosting up to eight PSL teams this season including Dynamos, Caps United, Herentals College, Yadah, Black Rhinos, Cranborne Bullets, Simba Bhora and ZPC Kariba.
Other stadiums being used for league games in the country are Mandava, Gibbo in Triangle, Baobab in Mhondoro Ngezi, Bata, Barbourfields in Bulawayo and the Colliery in Hwange.
It is the National Sports Stadium that is the most preferred by teams though due to its proximity, with at least five matches played at the giant facility every week.
This fixture congestion has put a huge strain on the playing surface as the grass is not given enough time to regenerate.
As a result, some grey patches are developing on the playing field as the grass is dying. Players are also complaining that the pitch is now exposing them to injuries.
Moreso, the stadium also appears to suffer from neglect from the owners, the Sports and Recreation Commission, who are failing to do general maintenance.
The water reticulation system and the ablution facilities have broken down in most of the bays.
The PSL is hopeful that the three-week break will give time for the SRC to carry out maintenance works at the National Sports Stadium .
They also expect refurbishment works at Rufaro Stadium, Wadzanai, Nyamhunga and Sakubva stadia to be completed before the resumption of league matches on July 1.
Rufaro Stadium which is undergoing major renovations, is expected to be fully functional before the end of this month, according to the Harare City Council who own the facility.
But they have failed to meet three deadlines so far as the stadium, which is home to Dynamos, was supposed to be ready two months ago.
Follow Henry on Twitter @henrymhara
Related Topics