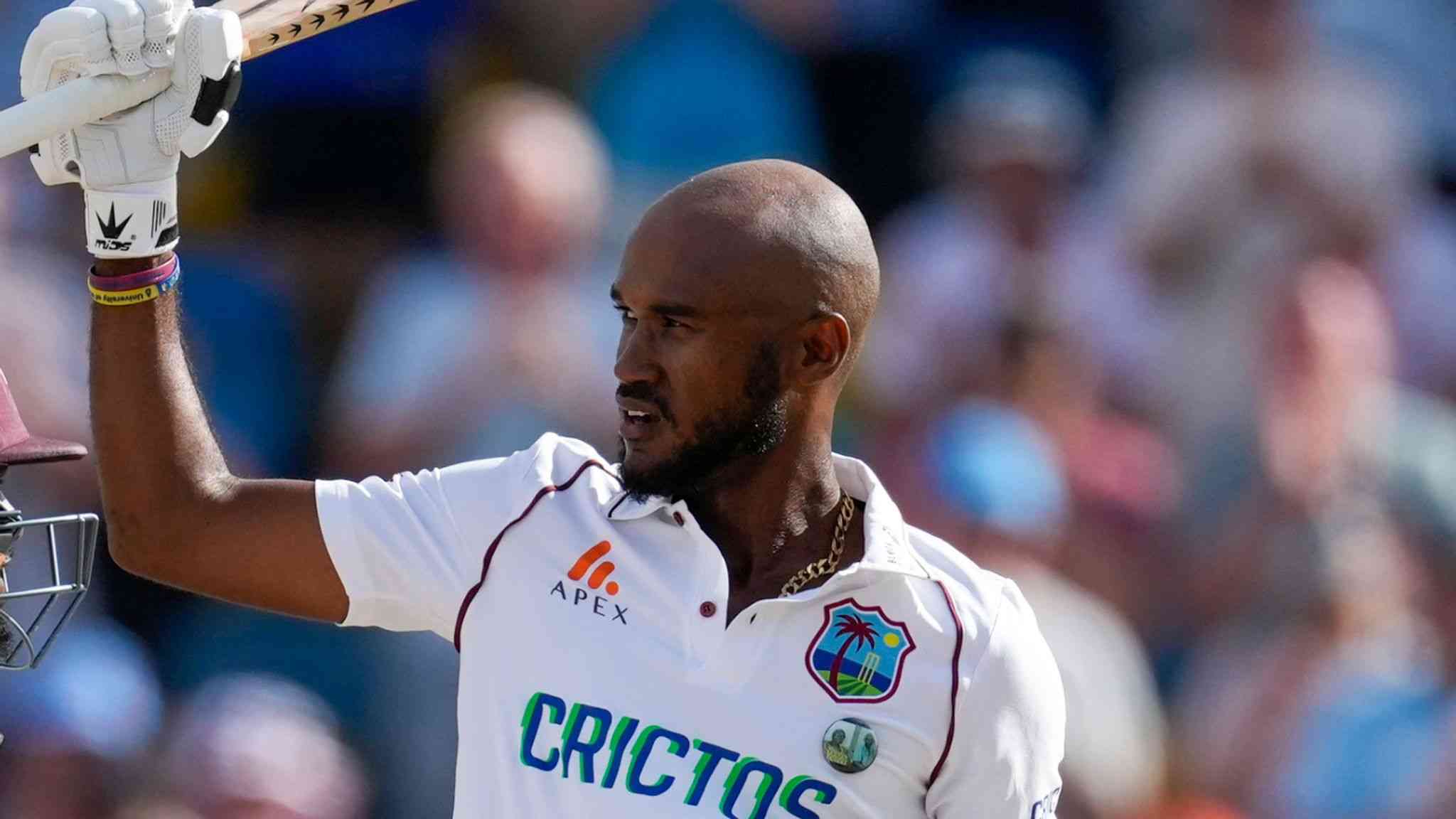 West Indies national cricket team captain Kraigg Braithwaite (pictured) has urged Zimbabwe to play more Test cricket if they are to improve.
The Caribbeans completed a 1-0 win in the two match series played in Bulawayo over the last two weeks.
Zimbabwe had not played Test cricket for about one and half years before they played West Indies.
The first match ended in a draw with Zimbabwe playing well in that match but the second one was one-sided as the tourists brushed aside their hosts by an innings and four runs.
Braithwaite was impressed by talent in the Zimbabwe ranks particularly spinner Brendon Mavuta who took a fiver in the first Test.
"It's good to come and get the series win. From here we go for a tougher series in South Africa. I think Zimbabwe played well especially in the first Test with Mavuta putting on a good partnership with Gary Ballance. They put us on the back foot a bit and the bowlers to be honest really bowled well," he said. "Coming into the game you want to see someone get five wickets like the spinner got five. I can see a big future for Zimbabwe. They are a young team and I think the more Test cricket they play the better because you learn from playing. It's always gonna be hard if they are playing their next Test at the end of the year.There is a lot of talent here in Zimbabwe and it has been proven. When we come here we don't take it for granted; we look to play some hard cricket."
Zimbabwe struggled to play spin with Gudakesh Motie harvesting 13 wickets over the two matches to take the Man of the Series. Chevrons skipper Craig Ervine expressed disappointment at the result but has picked up a lot of positives.
"We are very disappointed to have lost this Test. We just felt it was always gonna be a short game because of the wicket and the amount of turn. Just felt that the first session of ours very much put us back and made it difficult for us to get back in the game," Ervine observed.
"The application that Innocent Kaia showed and we also had Victor picking up five wickets as a seamer on that track, it was outstanding. And also Brendon Mavuta; he has been out of the picture, out of the national side for a while so for him to come back and b0wl extremely well, I think the application that West Indies showed on the first Test is something we can learn from. Our conditions here at home are spin friendly so that is something that we are gonna have to get used to especially with qualifiers coming up in June and July."
He said that his charges were always chasing the game in the second Test and failed to put pressure on the West Indies.
"It was tough conditions we always knew that but were always trying to play catch-up in this game. We were trying to get back ahead and try to put a little bit of pressure on the West Indies but unfortunately it didn't work out. There has been some good performance and a lot of guys that played made their debuts in the first Test and looking back at getting a draw in the first test I don't think it's the worst result."
Next up Zimbabwe have a home limited-overs series against Netherlands in March.
Ryan Burl, Sikandar Raza, Tendai Chatara, Blessing Muzarabani and Sean Williams, who all missed the Test matches are expected to be back for the Netherlands visit.
"I am sure if the guys that are missing were around they would have made a difference. They have got a lot of experience but it's an opportunity for other guys to learn and they have learnt a lot. We expect all the guys that were missing to be back for the Netherlands matches."
Zimbabwe is also hoping to host Pakistan in April for another whiteball series as they prepare for World Cup qualifiers coming up in June.
Related Topics