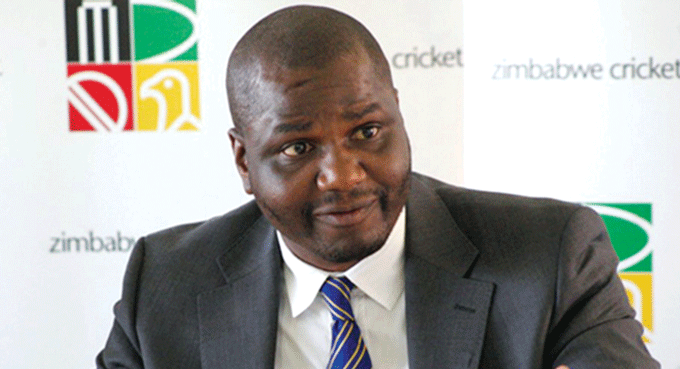 BY DANIEL NHAKANISO
ZIMBABWE Cricket says they are extremely disappointed by the actions of former national cricket team captain Brendan Taylor, who was on Friday banned from all cricket for three-and-a-half years by the international Cricket Council (ICC).
Taylor was handed the lengthy ban a few days after revealing he took cocaine and accepted a $15 000 "deposit" from an Indian businessman to engage in spot-fixing.
In a statement revealing Taylor's ban, the ICC said the Zimbabwe cricket legend had admitted to four breaches of its anti-corruption code and a separate charge of violating the global governing body's anti-doping code.
The ICC said he had failed to disclose to the organisation's anti-corruption unit the receipt of gifts or hospitality and failed to reveal full details of "an approach to engage in corrupt conduct".
In their response after ICC's decision ZC said they respected the decision by the world cricket governing body and expressed disappointment at Taylor's actions, which they said has caused irreparable damage to the domestic game.
"As an organisation, we are extremely disappointed to see the damage caused by the actions of an undoubtedly talented player widely regarded as one of the best cricketers to emerge from our country. Players are role models and as such have a responsibility to behave in an appropriate way," ZC said in a statement yesterday.
"Unfortunately, Taylor, who owned up to receiving bribes to fix matches as well as taking cocaine, has failed the sport, his nation and all the people, including impressionable children, who trusted and idolised him. We are now left to count the costs of his deceit and greed: the credibility of our game has been seriously undermined, while our image as an organisation and as a country has been tainted."
Taylor's ban comes after another Zimbabwe cricket legend Heath Streak was banned by the ICC for eight years last April for his role in revealing inside information which could be used for betting purposes.
ZC said there was need for local sporting authorities to speed up the process of enacting legislation which criminalises corruption in sport to ensure clean sporting environment.
"The modus operandi seems to suggest a well-orchestrated agenda to sabotage ZC, our game and what we stand for. We believe situations such as this demonstrate the urgent need for our country to make sporting fraud a criminal offence," ZC said.
"Indeed, the need to have a legal instrument to punish match-fixers has become more urgent. It is our view that harsh sanctions, including custodial sentences, will go a long way in helping cricket to curb one of the biggest threats to its credibility. Corruption has no place in cricket and those who engage in it deserve to be put out of the game and prosecuted to the full extent of a law specifically enacted to deal with match-fixing and related crimes."
ZC say they will remain committed to ensuring all its players and relevant stakeholders participate in the numerous anti-corruption and anti-doping education sessions which are conducted by the ICC.
"On our part, we will, together with the ICC, continue working hard to ensure all players and everyone else involved in cricket receive relevant information and important guidance regarding appropriate standards of conduct," the local cricket governing body said.
Despite the recent corruption charges and controversies involving some of its high profile former players, Zimbabwean cricket has made some big strides on and off the field of play under the leadership of board chairman Tavengwa Mukuhlani.
The Chevrons recently put on a good show during their tour of Sri Lanka while some notable success have also been achieved in women's cricket, domestic cricket and the administration of the game.
Related Topics