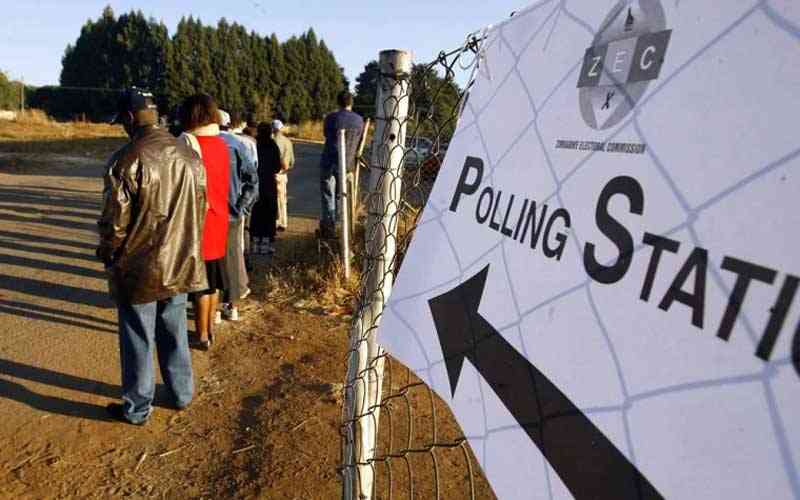 ZIMBABWE's general elections are looming large on the horizon. Political parties have started rolling down their candidate selection processes. In the mix was South Africa threatening to send back home 180 000 Zimbabwe Exempt Permit (ZEP) holders by end of June 2023, an action that could have swayed the election results one way or another.
According to ZimStat and StatSA, about one million Zimbabwean immigrants are in South Africa. In fact, Zimbabwe has the highest number of African migrants in South Africa. It is also an acknowledged fact that of the million migrants, only 200 000 are registered, meaning a mammoth 80% Zimbabwe migrants in that country are there illegally.
The COVID-19 pandemic exacerbated the South African economic fortunes. Many companies scaled down their operations or totally closed shop, thus throwing hundreds of thousands of workers to join the ranks of the unemployed. Naturally, this causes instability and migration becomes a political and electoral issue.
South African opposition political parties veered to the right and increased political populism posturing. Migration became a topical issue and affected the 2021 local government elections. The ruling ANC party was wiped out of metropolitan areas, turning it into a rural party. Many political pundits project that for the first time since 1994, the ANC national vote will dip below 50%, thus forcing it into a coalition arrangement post the 2024 general elections.
Cases of Afrophobia are on the rise in South Africa. Zimbabwe migrants are the main target. It should be remembered that South Africa has experienced two waves of xenophobic attacks in the past decade. And this time, it could be worse especially with grassroots organisations like Operation Dudula in Gauteng and KwaZulu Natal provinces agitating for illegal migrants to be kicked out.
Timing in politics is everything. The ANC had it back to the wall and its leadership had to act. It announced that the ZEP project would be wound up. This was a project specifically extended to Zimbabweans to stay and work legally in South Africa post-2008.
Throwing out 800 000 illegal Zimbabweans from South Africa would give the ANC some political breathing space, but at the same time giving a political headache to its northern neighbour — Zimbabwe. South Africa would, with some justification, be accused of influencing Zimbabwe election results.
The ANC government had set June 30, 2023 as the date when ZEP expires and those in South Africa illegally would be expelled. This date is just slightly below two months before Zimbabwe's general elections, thus making the decision a significant political action.
The issue became entangled in legal challenges with the Helen Suzman Foundation making a court challenge to the ending of the ZEP. It argues the South African government should extend ZEP or alternatively give permanent residence status to ZEP holders, considering South Africa is the only home they know and Zimbabwe is still in political and economic turmoil.
The matter is scheduled to be heard in the first two weeks of April.
The ANC buckled and this week, highly likely as a pre-emptive strike, extended ZEP holders' stay in South Africa to the end of December 2023. This decision will save the ANC face in court and at the same time shield it from accusations of trying to influence Zimbabwe's general elections.
On the other hand, Zimbabwe was wearing a brave face — reminding everyone that it was ready to take back its citizens and integrate them back into society. It argues it can accommodate her people and makes it sound like that decision will help in reversing the brain drain. This is far from the truth. Mostly it is the unskilled labour that will be expelled. It is a fact that most of the educated and skilled labour have legitimate paperwork to stay in South Africa.
Importantly, the decision to extend the validity of ZEP will help improve relations between the ANC and Zanu PF — albeit temporarily as next year prior to election, the Cyril Ramaphosa administration will try to show some steel on the migration question. Losing power nationally is a real possibility and a coalition arrangement may further accelerate the economic and social chaos in South Africa.
The ANC will be forced to join hands with its erstwhile enemies — Economic Freedom Fighters or Democratic Alliance if it considers political and coalition stability. The alternative is forming a coalition with a multiplicity of small parties, but the risk is high as experience has shown in local government that multi-party coalitions are always shaky and always one step away from collapsing.
The uncertainty of such a coalition will further hurt the economy. By the way South Africa was grey-listed early this year, making it just another African country despite its coveted space as the biggest and most diverse economy in Africa.
Surprisingly, while the ANC is battling the migration question, Zimbabwean political parties have largely remained mum on the issue. It is far from being the most topical question on the manifestos of parties readying for the August general elections. Elections are still largely being driven by personalities and populism.
It remains to be seen for how long Ramaphosa will hold the line and control the xenophobic groups like Operation Dudula. This may be the easy part, but the larger fight is how he responds to populist statements from political parties like EFF and Herman Mashaba's Action South Africa.
For now, the 180 000 ZEP holders are safe, but it is not certain for how long. The big question is: what happens if South Africa chooses to crack down on the 800 000 undocumented migrants? Any hell breaking loose in South Africa will have a ripple effect on Zimbabwe — perhaps more than ever before. This needs some serious diplomatic engagement to avert the looming disaster.
Paidamoyo Muzulu is a journalist based in Harare. He writes here in his personal capacity.
Related Topics