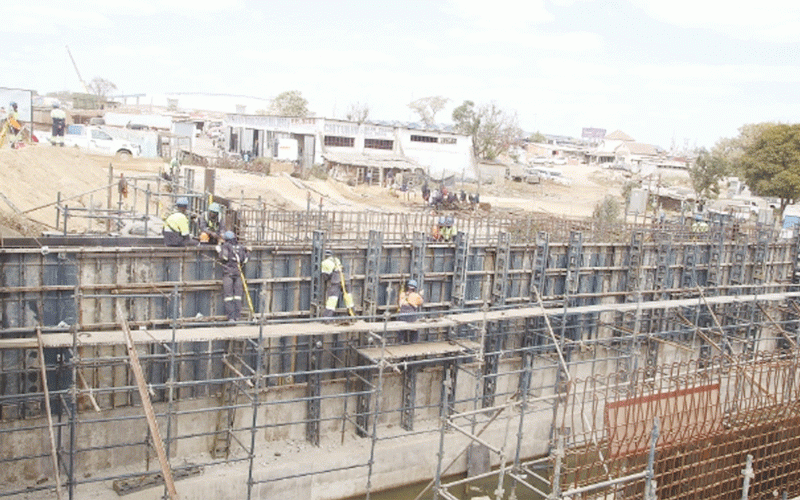 GOVERNMENT claims that the Mbudzi interchange project followed the dictates of the Public Procurement and Disposal of Public Assets Act, which include value for money, integrity, fairness, competitiveness, accountability and transparency.
However, it is difficult to presume the project had considered maximisation of value for money for taxpayers given that a sister company of the project financier, Fossil Contracting, is part of the TEFOMA Consortium working on the project.
Also, it is alleged that the project financier is linked to Kudakwashe Tagwirei, who is on the United States sanctions list on accusations of capturing the government and profiteering on illegal government tenders.
As such, it is difficult to rule out economies of affection in the awarding of the tender for this project.
The Constitution and the Public Debt Management Act together with other statutes provide for the full involvement of Parliament in the contraction of debt by the Treasury.
However, over the years, the august House has been relegated by the Executive branch and is failing to perform its constitutional mandate.
For instance, it was revealed in 2021 that Treasury incurred a cumulative budget overrun of over $100 billion in 2019 and 2020, expenditures that occurred outside parliamentary approval.
It is highly unlikely that Parliament was consulted when government entered into a loan agreement with Fossil Mines.
The mere fact that the General Notice has been publicised over a year after the contraction of this debt is an indicator of that impunity in itself and that exclusion of Parliament has become the norm.
For instance, in 2002, government mortgaged about 22 million ounces of platinum reserves in exchange for a US$200 million loan from China.
These details were revealed by Treasury in 2022.
When the country received over US$960 million worth of Special Drawing Rights (SDRs) from the International Monetary Fund in 2021, Treasury promised and delivered its SDRs funds draw-down plan.
The plan showed that all of the US$144 million SDRs funds set aside for the transport sector were fully withdrawn in 2021.
Intriguingly, the Mbudzi interchange was part of the cost centres for the Transport ministry.
Now the General Notice has shown that the deal between government and Fossil Contracting occurred in December 2021.
This raises questions about the authenticity of the details in the notice.
If it is the case that the Mbudzi interchange ended up being crowded out by other demands at the Transport ministry, at least the public should have been notified for the sake of transparency and accountability.
There is a need to audit the use of SDRs funds to ascertain if these funds were used for government's intended purposes listed on a plan which was shared with Parliament.
The grace period of the loan of nine months given to the government is lucrative.
A grace period can be defined as a period after the due debt during which payment may be made without a penalty.
During this grace period, no penalties are charged and the delay cannot result in default or cancellation of a loan.
Nevertheless, forgetting the principal repayment totalling a staggering US$88 million to be paid at maturity in 2025, the loan interest to be paid per annum alone is fiscally unsustainable.
At the current Libor rate of about 5,4% "plus 5%," it means that the loan interest rate for 2023 is effectively 10,4% (US$9,2 million).
Over a four-year tenure, Treasury will likely pay Fossil Mines at least US$35 million as loan interest. This is a huge amount that can transform the dilapidating social sector.
It should not go unnoticed that government is expecting to float a US$100 million domestic bond, an external loan facility from Afreximbank of about US$400 million, and $82,8 billion Treasury Bills to help fund the projected 2023 budget deficit.
These loans will also carry interest.
As stated above, Fossil Mines is guaranteed to make a minimum of US$35 million over four years.
Pending provision of full details by government on how the SDRs facility and Fossil loan are both financing the project, concerns over the interest rate and consequent losses are valid.
What could US$35 million do for citizens? In a country struggling to provide basics such as paracetamol in hospitals, it could go a long way.
Zimbabwe has five radiotherapy machines and all are not functional right now.
The cost of one is between US$2 million and US$3 million, hence, this amount could purchase over 10 life-saving machines.
Sinking a borehole costs an average of US$2 500. This amount could sink 14 000 boreholes, solving the water crisis for rural populations.
Following, there is a need for government to do the needful on the murky details of this debt as the burden to pay back lies with citizens.-Zimbabwe Coalition on Debt and Development
Water conservation important in African agric
CLIMATE change-induced droughts have borne down on Africa over the last few years, leaving millions of people in famine without safe drinking water or proper sanitation. The impacts have been particularly dire on the continent's agricultural sector.
Few can overstate the importance of water conservation — farmers must have ample resources to irrigate crops and produce yields to feed a hungry population. The Horn of Africa is experiencing an unprecedented drought. Researchers even suggest it's Kenya, Ethiopia and Somalia's worst drought in 40 years, putting 22 million people at risk of starvation and displacing another 1,1 million.
Africa's water crisis isn't new. In fact, 19 African nations make up the top 25 countries worldwide without suitable drinking water — three out of four Africans lack access to clean water resources.
Droughts and low water reserves have also killed off millions of crops and livestock across the continent, spelling trouble for Africa's food supply.
The number of Africans reporting acute hunger has climbed from 51 million to 82 million from 2021 to 2022 — a 60% increase.
Scientists have previously studied the association between drought and crop production in West Africa.
Between 2000 and 2009, climate change led to a 10%-20% reduction in millet yields and a 5%-15% decrease in sorghum. The same study used model simulations to predict an 8% crop loss throughout Africa and an 11% crop loss in West Africa by the 2050s.
Fortunately, these forecasts don't take adaptation into account. African farmers can prevent this dire situation from becoming a reality by deploying different water conservation methods and sustainable irrigation. The global agricultural sector has worked tirelessly to develop water conservation techniques in response to the crisis. The latest methods may be essential for African farmers to preserve crop health and meet the demand for food.
Demand is rising. Models suggest that Africa's population will double to 2,5 billion in the next 30 years. Meanwhile, the continent's urban population will likely triple within the next 40 years. As such, more people will be desperate for food and water resources.
Sustainable irrigation methods have included strategies like planting drought-tolerant crops and drip irrigation. Drip irrigation produces a slow drip of water directly onto the plant roots, saving 20%-50% of the water used in conventional irrigation and significantly diminishing runoff and surface evaporation.
Green water production, such as water harvesting, has also benefited small-scale farms. In Kenya and Tanzania, where water shortages are most prevalent, crop yields have increased from one tonne per hectare to three to four tonnes due to successful water harvesting.
Planting pits are another technique in African agriculture in which farmers sow small plant groupings in a recessed area that catches rainwater. Containing water in the pit ensures continuous root moisture for sufficient yields.-Farmers Review
Embrace politics-administration dichotomy for good corporate governance
THE optimum efficiency of parastatals and State enterprises continues to be undermined by political fallouts and schisms within the ruling party.
Effective corporate governance at the National Social Security Authority (Nssa) is in the doldrums.
This can be evidenced when Vice-President Constantino Chiwenga used his political muscle to block Public Service minister Paul Mavima from rotating executives on the position of the Nssa acting managing director.
It is alleged that the blocking of this executive rotation might have been influenced by the vested interest of the executive in factional wrangles.
Nssa is strategic in Zanu PF factional battles as it provides it with a haven of resources to loot through cheap funding and business deals for self-aggrandisement as well as opportunities to build war chests for its political battles.
It is against this background that the need for a vibrant civil society that constantly acts as a meta-governance system to make government accountable for its decisions, actions and utilisation of resources is underscored.
In the same vein, a vibrant watchdog institution is vital to ensure that there is a robust politics-administration dichotomy.
This is one of the most effective ways of ensuring that good corporate governance remains the nerve centre of decision-making in State enterprises and parastatals.-Zimcodd
Related Topics