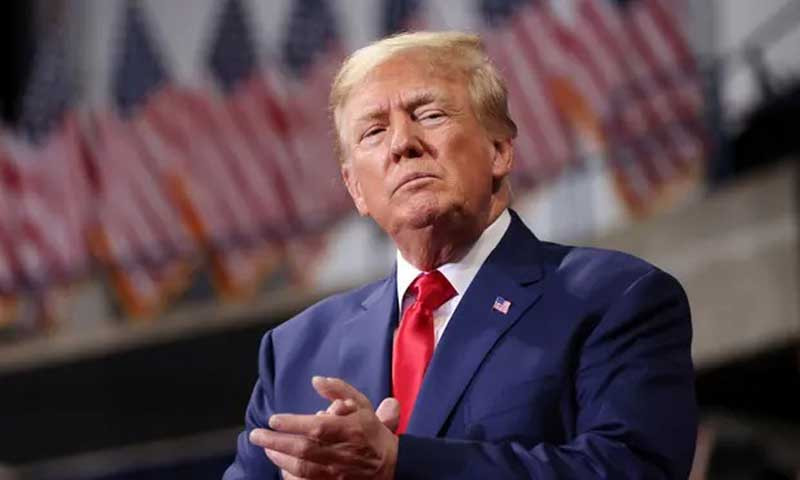 The war in Ukraine will reach 12 months on February 24 this year. The past eleven months have seen massive infrastructure destruction as well as a huge toll on people. Nearly eight million people have fled the country, while nearly six million people have fled their homes inside Ukraine. The war has impacted nearly half the population of the country but has also caused global economic instability, resulting in price hikes and fuel shortage as well as threatening to alter the geopolitical relations.
It is a war that must end as soon as possible, but achieving that has proven to be a tough toll with all parties involved unrelenting on their positions. Political egos seem to be impeding dialogue. In fact, if dialogue was given a chance, space and time, perhaps the war would not have broken out after all. But because all parties to the conflict have adopted an arrogant mentality, that is why there are more weapons, instead of ideas or solutions, being pumped into the war. The United States of America (USA) and Germany have been criticized for recently sending in more battle tanks to Ukraine at a time when Russia is expected to launch another major offensive.
In the midst of the quagmire to find a solution to the Russia-Ukraine war, one man seems to claim to have a solution. That man is none other than the former president of the United States of America, Donald Trump. He was recently quoted in the media saying stopping the war in Ukraine would be easy but did not provide details on how he would achieve that. His view seems to have drawn the attention of his Republican Party some of whose representatives are urging President Joe Biden to enlist the services of the former President to mediate between Russia and Ukraine.
Troy Nehls, a republican and known critic of military aid to Ukraine, called on Biden to ask Trump to talk to Russia to end the war in Ukraine.
"Donald Trump will call Vladimir Putin and end this war. We must stop this war and Donald Trump can do it, "he said in his brief to the media. He added that Putin will likely respond to Trump because "he never went into Ukraine" when Trump was president.
Trump has always been seen to be too close and cozy to Putin to the extent that the latter was accused of interfering in the 'rigging' of US elections in favour of the former in the 2016 elections against Hillary Clinton.
A special counsel investigation handling the matter concluded that Russian interference was "sweeping and systematic" and "violated US criminal law". The investigation also led to indictments and convictions of Trump campaign officials and those associated with the matter. The interference was seen as undermining and threatening American democracy. Nonetheless, Trump has not made his admiration of the Russian President a secret. He has on several occasions described him as a genius.
On his part, Putin is on record expressing his respect for Trump, describing him as a "colorful individual". Putin added that, "I believe that former US President Trump is an extraordinary individual, talented individual… otherwise he would not have become U.S. President." With this reciprocal and mutual respect, there is no doubt that there is chemistry between the two powerful and yet unlikable men. But does this chemistry hold the key to peace in Ukraine?
It does not end there. The former President faced his first impeachment trial in December 2019 linked to his alleged efforts to solicit Ukraine's interference in the 2020 election by withholding vital military aid to Ukraine and putting a damper on a White House meeting that the Ukrainian President Volodymyr Zelensky desperately needed.
Could Trump's chemistry with Putin and his arm-twisting approach be the solution needed to end the war?
It may not be as easy as it appears as the rest depends on the capacity in which Trump would be involved in seeking a solution to the Ukraine war. Assuming, he is re-elected as the US President, it would be easy for him to influence the withdrawal of North Atlantic Treaty Organisation (Nato) forces from areas contested by Russian. He would be also able to talk Ukraine out of their desire to join Nato, a scenario that would bring a sense of safety and comfort to Russia. That would allow dialogue on a range issues between Nato and Russia as well as its neighbours.
That would be Trump's crowning and global heroic moment — a moment when he would have played a crucial role in bringing peace and global economic stability to the world.
However, playing a mediation role between Russia, Ukraine, Nato and the European Union without some presidential power would still be possible but difficult.
There are now too many vested political and economic interests in the war which requires the backing of presidential powers to thaw. Nonetheless, the world waits to see if Biden will succumb to pressure and deploy Trump to address the Russia war in Ukraine.
Related Topics