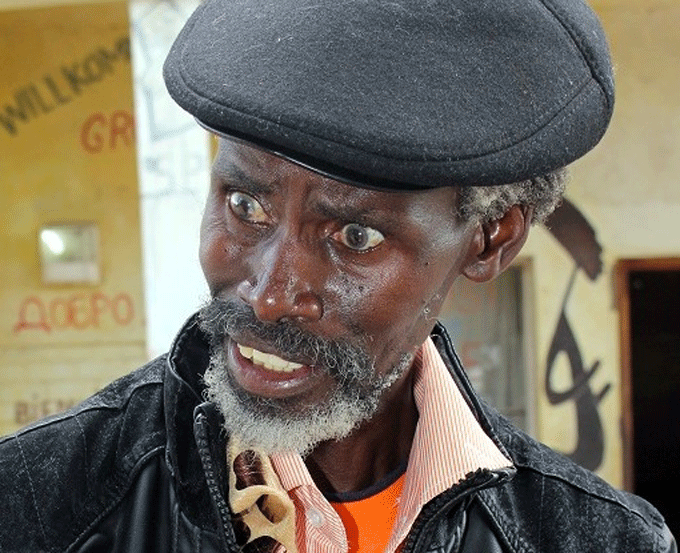 BY BHEKILIZWE BERNARD NDLOVU I know that I made an undertaking last week that I would treat the subject of Visions and Missions in the workplace fully, but something critical came up that this column cannot ignore regarding the workplace, the difference between a job and work. I am aware also that just recently I wrote about children and how we could draw lessons from what they do at home, school and other institutions before they come to the workplace. That they start working before they get jobs and that if they were clever, they could use the qualities they gain from their work to transition into the workplace and hit the ground running.
Just last week, on the 1st of August, Zimbabwe and the workplace woke up to the sad news of the death of a worker. A worker not in the communist sense but someone who made job seekers green with envy by turning his back on the job phenomenon and delving into the world of work. That is Conte Mhlanga, who plied his trade in Bulawayo first before defying all odds and becoming literally the father of the Zimbabwean art across ethnicity. Conte Mhlanga danced with the arts when it was unfashionable to do so. He was a young man then who was expected by his family to find a job and sell his hours to an organization to eke out a living. It was the expectation then that every young person growing up, had to find a job, take care of their parents and get married to have a family.
His path started with him taking a liking for martial arts. It was the order of the day then that young people would watch karate movies with such characters as Bruce-Lee, Jack Chan, the Drunken Master and others and you would have some boys in the neighbourhood retelling the story with such accuracy and action. It cost five cents then to pay and watch the movies popularly known as bioscope. This was to trigger Conte's interest not only in the art and action that came with the movies but also in the story leading to him leaving Treger Products, a Bulawayo based company and going art full time, with nothing to start with, virtually nothing but his brain and curiosity. Like Steve Jobs he embraced work and turned his back on jobs. He was to eventually take both the action and the story, becoming a fierce karateka and drama practitioner who never looked back churning out beautiful social satires and scathing critiques on government in the form of pieces of art. This led him to being known as a fearless person who spoke truth to power without fear or favour and got him liked by many while others hated him.
What is interesting about Conte's life and why we make him a workplace subject is how he defied all odds regarding what was expected of a young person then. That they had to look for a job and earn a living through a job. A job, take note, and not work. Work had become unpopular then and when one did not have a job they were called, 'not working.' It didn't matter whether they woke up early in the morning to attend to serious chores and even sell some wares. They were just not working. It is sad that the same mindset still bedevils our generation. The craze for jobs is still there and the stigma of not having a job and being labelled "not working" is still as alive as it was in the past.
Conte walked away from that misconception and pursued something he loved, expressed his unique talents and became the envy of many a lover of art like myself. He came from a village background, where as villagers, men walked around with pocket knives, okapis in particular, they would use to cut what needed to be cut. When a man in the village came across another man slaughtering a cow, they did not need to be invited to participate in the act. They would, without being invited, take out their knife, wash their hands and participate while sharing stories and connecting as fellow villagers. This was work and when it comes to work one does not need to be invited. They don't need to apply for the job and say 'I beg to apply.' The application is written in the hearts of the collective being and so is the acceptance and offer letter. One is hired by virtue of being known as a man or woman who lives in the same village. They just work that's all. And when they left after participating, they didn't need to wait for the last day of the month or the 25th to receive their reward for participating but as stakeholders, they cut themselves a piece of steak, packed it and went home to partake of the meat with their children. This in the Ndebele culture was called amatshontsho and one gets the etymological sense that it was a light way of saying one had the right to "steal" something from what they had participated in.
Urbanization shifted things and made men and women believe they had no work if they were not employed by anyone and this saw many leave Zimbabwe to go try their luck in South Africa in particular where there were a lot of jobs. The work concept would suffer a slow death and continues to die in our cultures causing a lot of professional mismatches because one usually just has to find a job even if they do not quite like it. Deepak Chopra, the writer of the book; The 7 Spiritual laws of success has the law of Dharma as the seventh law, which in English translates to the law of purpose. The mediation to activate the law of Dharma starts with these beautiful words; Ask yourself the question, if I had all the money in the world, and all the time in the world, how would I express my unique talents and who would benefit?' This is another form of 'the magic if.' These mediation words speak to something phenomenal, that we have to connect with the inner being to get the answer and live that life of purpose through our own work or risk just roaming throughout our eventless lives, grumbling and going on strikes because we are sitting on our unique talents while employed just to earn money.
Conte must have heard those words and decided to embrace the magic "if I had all the money… and the time…" He made this practical and jumped into the career world of the unknown searching for his purpose and carved his own niche in a difficult field he made easy. He is a hero in his own right with no need for anyone to declare him one. To feel sad that the anyone did not declare him a hero is to misunderstand what he stood for and it would contradict how he lived. He never rested on his laurels and envied what others were doing and how they did it but peddled his own canoe and created his own work and heroism. We celebrate his life and declare him a hero, our hero! May his soul Thrive In Power. T.I.P Conte.
Bhekilizwe Bernard Ndlovu's training is in human resources training, development and transformation, behavioural change, applied drama, personal mastery and mental fitness. He works for a Zimbabwean company as Head of Human Capital, while also doing a PhD with Wits University where he looks at violent strikes in the South African workplace as a researcher. Ndlovu worked as a human resources manager for several blue-chip companies in Zimbabwe and still takes keen interest in the affairs of people and performance management. He can be contacted on [email protected]
Related Topics