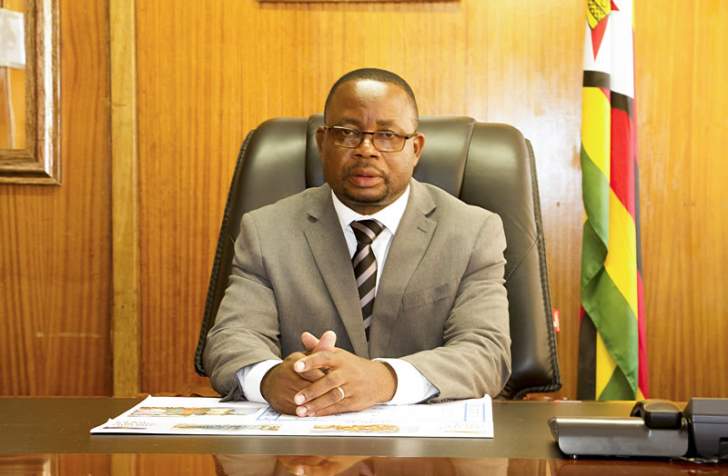 BY MIRIAM MANGWAYA GOVERNMENT is further tightening screws on non-governmental organisations (NGOs) operating in the country with Public Service minister Paul Mavima proposing more amendments to the Private Voluntary Organisations (PVOs) Amendment Bill.
The new amendments will be submitted at the Committee Reading Stage of the PVOs Bill, which is currently in the Second Reading Stage in the National Assembly.
The Bill has already been viewed as oppressive because it will give excessive powers to the minister to interfere in the operations of NGOs.
It also seeks to eliminate organisations promoting and defending human rights.
In its latest Bill Watch online publication, legal think-tank Veritas said Mavima had proposed several new amendments which would give him powers to control every association, to give permits, to register PVOs and NGOs, and to convene annual forums for PVOs to discuss issues of interest.
Veritas said the new amendments left the "worst" clauses unchanged, but seek to consolidate government's powers over trusts, while the new amendments were effected in violation of section 141 of the Constitution because they were smuggled in after public hearings on the Bill were done.
"The amendments will delete provisions in the Bill which would have allowed the registrar of PVOs to require trustees of any trust either to forswear their right to collect funds for charitable purposes or to register their trust as a PVO," Veritas said.
"In place of these provisions, however, the amendments will insert a new section 6 in the PVO Act ("the Act"), which will require any trust that collects funds for charitable purposes to register under the Act, prohibit anyone from collecting funds from the public except in accordance with the Act — which means that only registered PVOs will be allowed to do so, debar unregistered PVOs from receiving funds from the State, and  permit the Registrar to require any trust to get itself registered as a PVO, and make trustees and their trusts jointly liable to criminal penalties for failure to comply with the new section."
Veritas also said clause 11 of the Bill was unconstitutional because it proposes a new schedule providing for the imposition of civil penalties for certain contraventions of the Act.
Clause 2(b) of the Bill will also insert a new provision into the Act, allowing the Public Service minister to make regulations permitting him to designate associations that he regards to be at high risk of misuse by terrorist organisations.
"The first of these provisions is certainly unconstitutional because it is far too vague for a penal provision and offends against the rule of law which demands that laws, particularly penal ones, must be intelligible, clear and predictable," Veritas said.
"The minister's amendments will not improve the Bill to any material extent. They will clarify some of its provisions, and clarification was sorely needed: But the Bill, as we have said before, is marred by vagueness and incoherence. The amendments will not do a complete job even in clarifying the Bill — for example, the definition of "material change" in clause 6 remains gibberish."
Follow Miriam on Twitter@FloMangwaya
Related Topics