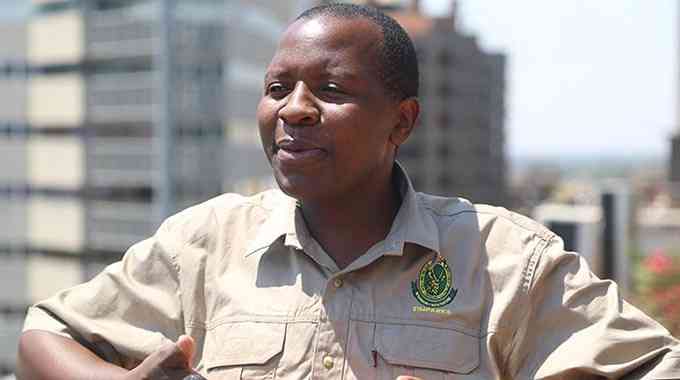 BOLD moves by the British Parliament to enact legislation shutting African wildlife trophies out of that market have shaken Zimbabwean authorities, as fears mount that the country's major tourism plan may flop.
Authorities told Zimbabwe Independent this week that there were worried that once the Bill sails through, an ambitious tourism industry plan to grow sector revenue to US$5 billion by 2025 would be thrown into jeopardy.
Revenues into the hunting sector alone are projected to hit US$9 million this year, from US$3 million in 2022, driven by increasing arrivals in the aftermath of the pandemic.
But the Hunting Trophies (Import Prohibition) Bill, introduced in the UK's House of Commons on June 15 last year, appears to be a major hurdle.
It prohibits the importation of hunting trophies of certain animals listed by the Convention on International Trade in Endangered Species of Wild Fauna and Flora as vulnerable.
British legislators recently voted to support the ban.
The Bill, which has also sent shivers across southern Africa's tourism reliant economies, also prevents British hunters from importing the body parts of lions, elephants and giraffes – the animals that fetch significant foreign currency revenue for Zimbabwe.
In an interview with the Independent, Zimbabwe Parks and Wildlife Management Authority (ZimParks) spokesperson Tinashe Farawo said there were fears other markets may follow suit.
He said authorities were concerned that the Bill disregarded Zimbabwe's unique situation where targeted species' populations were growing.
"Zimbabwe has demonstrated that a 'well-managed' trophy hunting system is an effective conservation tool whose benefits also spill over to communities living with dangerous wildlife," Farawo said.
"Contrary to what some countries have been made to believe, our desire to trade in wildlife has never taken precedence over our responsibility to maintain the integrity of ecosystems."
He said the ban had also disregarded the fact that Zimbabwe had in place a successful wildlife management system.
"It is important for our wildlife to have direct economic value to our local people, beyond the non-consumptive tourism value chain. If the Bill goes on to become law, it has a significant negative effect on Zimbabwe's foreign currency inflows and will certainly leave rural communities worse off," Farawo said.
The United States has also been drafting similar legislation to ban the importation of endangered species to strengthen countries' conservation efforts.
"Other European countries will almost certainly pass similar laws hence magnifying the consequences of such a decision. This is a decision driven by a neo-colonial agenda far divorced from conservation interests," he said.
In an interview with the Independent two weeks ago, Safari Operators Association of Zimbabwe (SOAZ) president Emmanuel Fundira said curbs to international trade in trophies would hurt the hunting sector.
Fundira said through the Bill, a form of "re-colonisation" was sweeping through African markets this year.
He said the industry was being 'penalised', instead of being recognised for its conservation efforts. This year's trade is likely to be bolstered by firming demand from Russia, where oligarchs have been forced to scout for alternative hunting markets after being slapped with sanctions in multiple destinations since Moscow's conflict with Ukraine exploded last year.
"(We are) facing the usual challenges from the West where, with regret, our successes in conservation continue to be penalised instead of being accorded appropriate reward," the Soaz boss said.
"Policy-makers in various source markets, in particular the USA and United Kingdom, continue to advocate and push for retrogressive legislation, which does not take into consideration community empowerment and protection of livelihoods through sustainable use. Simply put, (it is) a form of re-colonisation," Fundira, chief executive officer at Astoc Leisure Group, said.
Related Topics