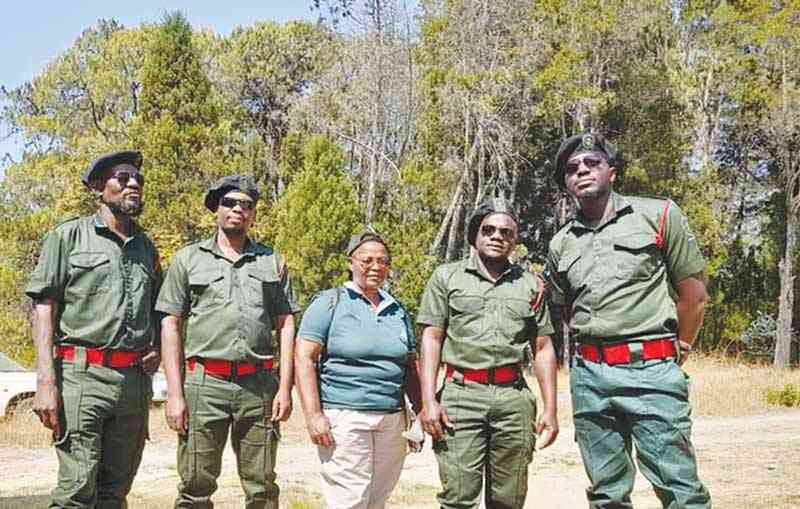 POACHING, a major global concern resulting in many animal species being threatened with extinction, inspired local filmmaker Eddie Ndhlovu to raise awareness through his drama series Bundu.
According to the Global Poaching Vortex, poaching has morphed into a serious crisis as it is now being enabled by extensive and increasing corruption among park rangers and customs officials in many wildlife source countries, including southern and eastern Africa and south-east Asia.
The problem has also been intensified by the participation of local communities living near parks, and fuelled by rising illegal trade in wildlife products. Elephants, rhinoceroses and tigers are some of the animals being illegally slaughtered on a massive scale.
Locally, poaching incidents spiked upwards during COVID-19 according to wildlife authorities.
The absence of tourists and reduced economic activity in communities surrounding the parks were cited as contributory factors to widespread poaching in the last year.
To capture the incidents around poachers and rangers, Bundu a fast-paced series focusing on the cat and mouse chase between poachers and rangers, brings to light issues surrounding the poaching scourge.
The series premieres on Tuesday on local 3KTV.
In the series, Major Gora, an ex-military soldier, leads a special division of the parks rangers which is considered one of the most feared arms of the park rangers.
Gora's team is made up of Bazooka, who is his young brother, Danai the only female ranger and Spragga.
The poachers are led by Jericho and consist of Zola, Sarafina, Gazza and Kedha.
The poachers are a step ahead of the rangers, but their days are numbered. It captures themes of crime, vengeance and corruption.
"Through my involvement with ZimParks, I got to know the captivating stories between rangers and poachers and that inspired me to come up with the series.
"As a storyteller, I felt there was a lot we could put on the screen, fictionalise a few things for the purpose of entertainment but highlighting poaching and anti-poaching activities," Bundu executive producer Ndhlovu told NewsDay Life & Style.
"The series is teaching society that if you are not involved or never been exposed to poaching stories and activities you can never know how important this is to our socio-economic development."
Ndhlovu's aim was to share and raise awareness in a dramatic way for the anti-poaching campaign and he hopes that the campaign, which is done in a unique and entertaining way, will excel.
Bundu is in a modern setup and was shot at Silveria House along Arcturus Road, Harare.
Season one carries 13 episodes.
It was produced by Talent Chitauro and Talent of Steel Production.
Some of Ndhlovu's productions include: Viva Wenera, Rainbow Cinemas, Revelations, Matapi and Thandie's Diary.
Follow Agatha on Twitter @AgathaChuma
Related Topics