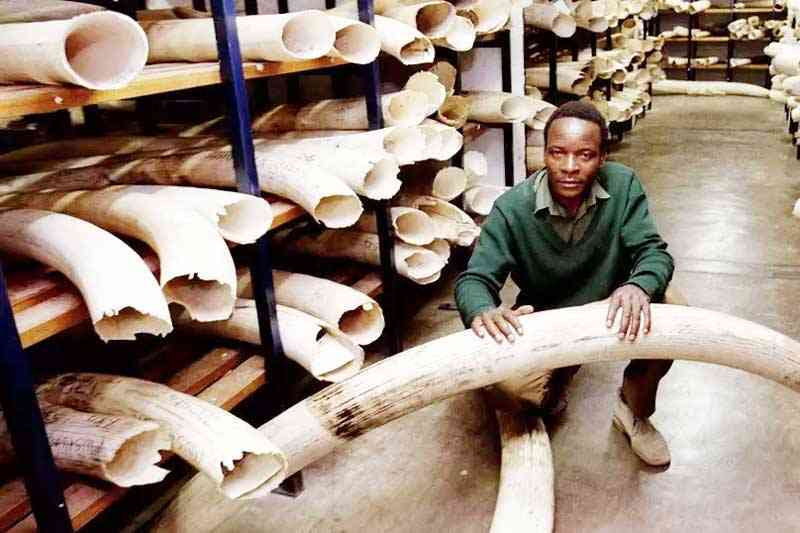 ZIMBABWE is seeking for dialogue with the European Union on the lifting of the unilateral ban on ivory and rhino horn trade imposed by the Convention on International Trade in Endangered Species (Cites).
The country is sitting on more than 136 tonnes of ivory and rhino horns worth over US$600 million. Zimbabwe has been spending huge resources protecting the stockpiles which have no "value" at the moment.
Addressing journalists on Wednesday, Zimbabwe National Parks and Wildlife Management Authority (ZimParks) spokesperson Tinashe Farawo said there was need for Africa to speak with one voice to get the ban lifted.
"Our problem as Africans is we don't speak with one voice," Farawo said.
"As a southern region we are the ones with animals and we need the world to listen to us.
"These animals are not an accident of history, but a result of good management practice and hard work so when we speak of elephants and any other key animals let's make sure that we as a country and region are given a greater voice.
"Our communities should benefit, we need to build schools, roads and improve education so that our communities see wildlife as an important aspect.
"We also want our communities to have a say because they are side-lined yet they are the ones who are up in arms with wildlife and the conflict that comes with living with animals."
Farawo added that the country has been enduring high costs of picking and keeping the stockpile.
"It's a great pain to us to see that we have such a stockpile, it takes money to pick up the stock piles, securing them," he said.
"There is so much that comes in to get the stock piles ready, it's a great cost.
"A lot comes into place to all these processes, most stock piles come from dead elephants and every animal is traced and captured in our system.
"If you pick up any ivory today and put it in our computer system it will tell you what was the cause of death, where the elephant originated, its weight and age so it's not something which can fuel illegal trade because any piece of ivory we know where it originated from.
"Most of our parks are thousands of kilometres away like Hwange and we get ivory coming here (Harare) for no benefit, it pains us a lot to be using money without any return."
Related Topics