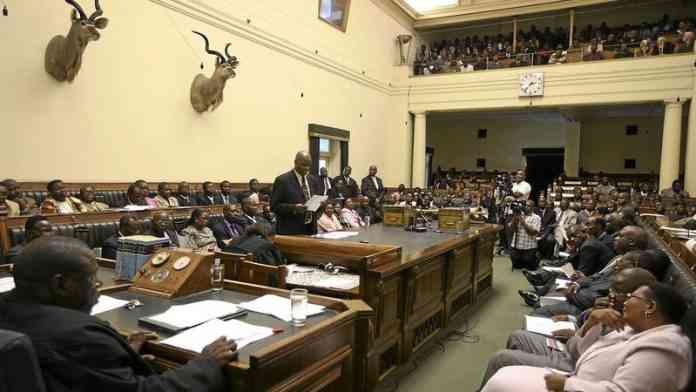 LEGAL think-tank Veritas has described the performance of Members of Parliament (MPs) as "disappointing" after they failed to finalise outstanding Bills in the National Assembly last week.
There are 11 outstanding Bills before the National Assembly, which include the Electoral Amendment Bill, Criminal Law (Codification and Reform) Amendment Bill, Prisons and Correctional Service Bill, Children's Amendment Bill and the Medical Services Amendment Bill, among others.
"In the National Assembly, no progress was made on any of the Bills on its fairly long list of waiting Bills," Veritas said in its latest Bill Watch publication.
"Some of these Bills have been carried over from the last session of Parliament. This coming week, it is to be hoped, it will be possible to return to those Bills, especially the Electoral Amendment Bill, despite the looming Easter weekend's public holidays and Independence Day on Tuesday April 18."
Senate, however, finalised two Bills, which are the Judicial Laws Amendment Bill and the Child Justice Bill, both of which were passed without amendments.
The Bills now await Presidential assent to become law.
The legal think-tank said the two major businesses that were in the National Assembly could slow down progress on outstanding Bills.
"On Wednesday March 29, the Speaker (of the National Assembly, Jacob Mudenda), back in the chair from his latest visit to Moscow (Russia), announced that the Parliamentary Legal Committee (PLC) had requested and granted an extension of the period of 26 business days allowed by Standing Order 33 in which to consider and report on the constitutionality of the Bill," Veritas said.
"The Bill received its first reading on February 16 and was immediately referred to the PLC. The extension means that the PLC has up to an extra 26 business days to complete its report. The new deadline is Thursday April 26. The second reading debate cannot start until the Portfolio Committee Report is available. Also on March 29, amendments proposed to this Bill by the Portfolio Committee on Justice, Legal and Parliamentary Affairs were detailed in Votes and Proceedings of the House. This suggests that the portfolio committee is now ready to report on the public hearings, opening the way for the second reading stage to proceed next week."
MPs, on the other hand, have accused Treasury of failing to pay their accommodation allowances, which resulted in them being locked out of hotels when they travel to Harare on Parliament business.
Related Topics