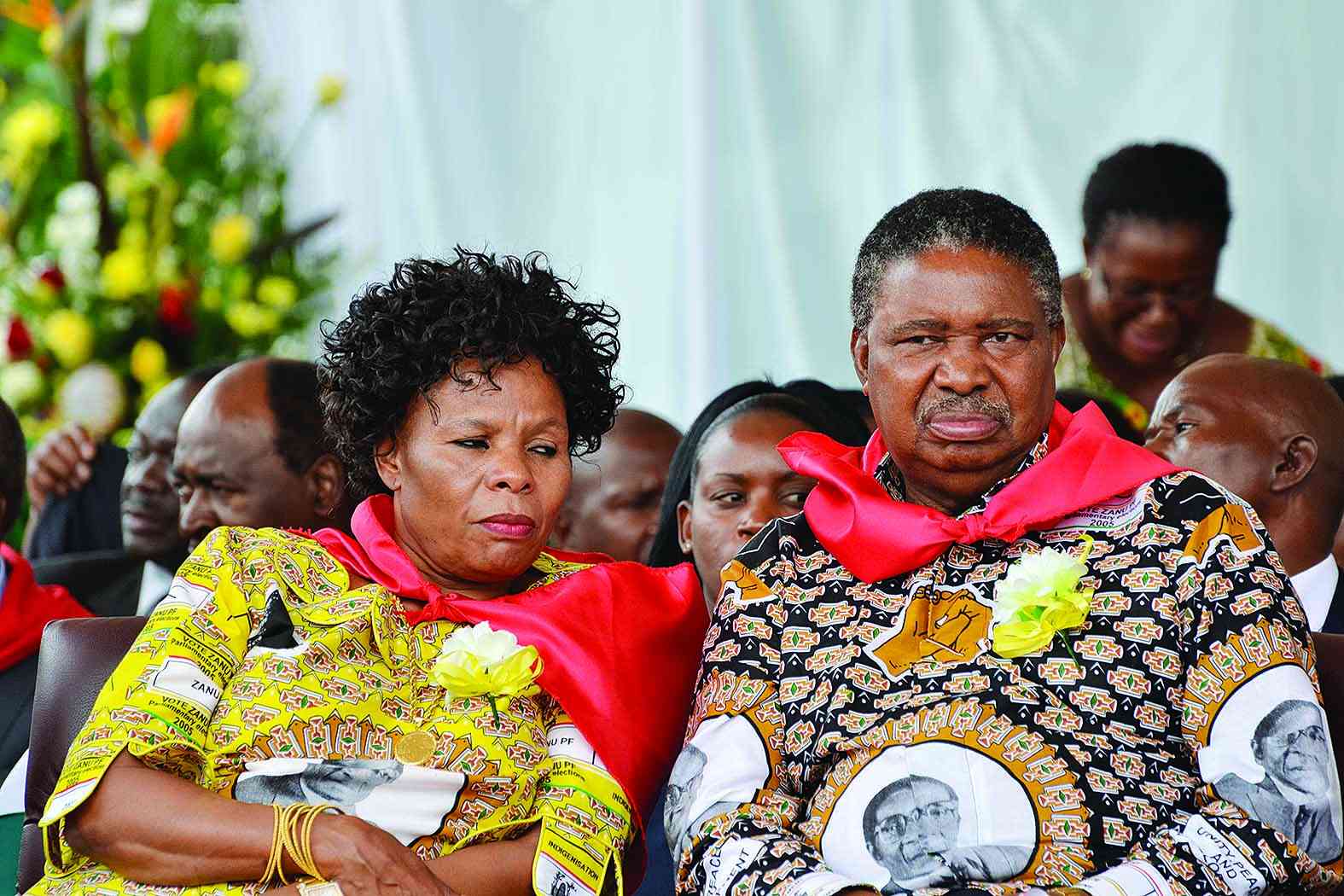 FORMER Vice-President Phelekezela Mphoko's wife, Laurinda, has written to her son Siqokoqela asking him to take deoxyribonucleic acid (DNA) tests to confirm his parents.
This came about after Siqokoqela last week posted messages on his social media platforms asking members of the public to take DNA tests to confirm his parents.
Through her lawyers from Calderwood, Bryce Hendrie and Partners Legal Practitioners, Laurinda ordered Siqokoqela to stop the malice or risk legal action.
"We write to you on the instructions of our client Laurinda who instructs us that she is your biological mother, but due to reasons best known to yourself, you have estranged yourself and your family from her and the rest of the family," Laurinda's lawyers wrote.
The lawyers said Siqokoqela had in his social media posts insinuated that his mother and his father orchestrated his arrest on rape charges.
It is alleged that Siqokoqela claimed in an interview with the Chronicle newspaper and in a programme hosted by Ezra Sibanda on Voice of America among other platforms that he was ill-treated while growing up.
"Our client is saddened by your unfounded allegations. Our instructions are that our client denies being involved in your rape case. We confirm that according to our instructions, our client has no knowledge how the rape allegations came about and has no knowledge as to their veracity or otherwise. Your allegations, therefore, are unfounded and are unfortunate and are injurious to our client. We are, therefore, instructed to demand that you desist from persisting with the unfounded allegations lest our client is forced to take appropriate legal action to protect her interests and integrity," the lawyers wrote.
They said Laurinda further provided them with details regarding Siqokoqela's upbringing and his many misdemeanours in the process of growing up as well as the lengths to which they went to take care of him.
"In that regard, therefore, our client is surprised by your allegations of being mistreated and not being properly taken care of as you were growing up. If anything, it would appear that you were born with the proverbial silver spoon in your mouth. In that respect, therefore, our instructions are that your allegations that you were not properly taken care of are certainly untrue," the lawyers wrote.
They added that the Mphokos supported Siqokoqela, his wife and children, and challenged him to go for a DNA test to prove that, indeed, Laurinda was his biological mother.
Siqokoqela's mother threatened to take legal action against him if he continues with his claims.
One of his posts was accompanied by a picture of his supposed mother and father, which he claimed was sent by an aunt.
His sibling, Siduduzo Mphoko, yesterday posted on Facebook advising Siqokoqela to cross-check his identity documents to find out who his mother and father was.
Siduduzo also attached a letter written by their mother's lawyers dated September 29, 2022 directed to Siqokoqela.
"Find enclosed a letter addressed to him (Siqokoqela), dated 29 September 2022, which was delivered to him by the lawyers. The contents include the request from Laurinda Mphoko to have a DNA test done in order to put this matter to rest. Siqokoqela Mphoko did not respond. Siqokoqela, you are the holder of your own birth certificate, your father's name [Report Phelekezela Mphoko] and mother's name [Laurinda Mphoko] date of birth [7 September 1978] and place of birth [Maputo, Mozambique] are all there," Siduduzo wrote.
"You also have your vaccination cards, and the Mozambican vaccine sign which is on your left forearm as it is also on Sikhumbuzo Mphoko [the first born] who was also born in Maputo, Mozambique in 1977."
Related Topics