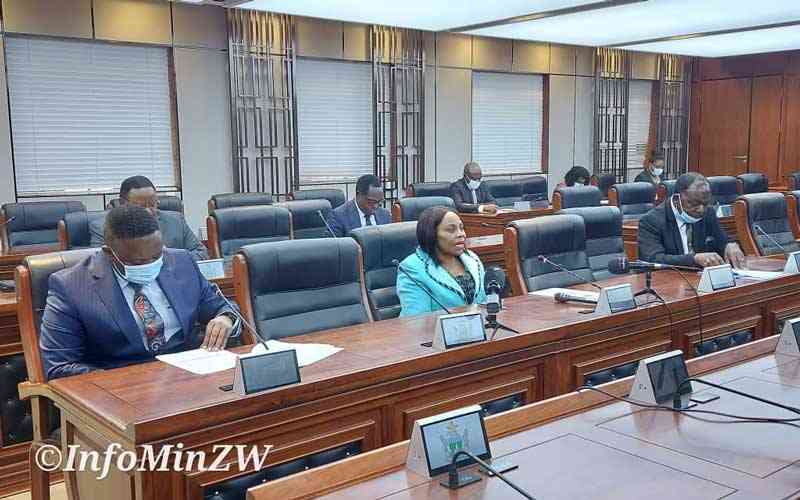 OVER 900 000 Zimbabweans have emigrated from the country to international destinations between 2020 to 2021, government said yesterday.
Addressing a post-Cabinet media briefing in Harare yesterday, Information minister Monica Mutsvangwa said the reasons for migrating to other countries were family matters, pursuance of education and training.
Mutsvangwa said statistics showed that 84% of the emigrants were between ages 15 to 39.
"Males were generally dominant across all age groups, save for the 65-year-old and above," Mutsvangwa said.
"The highest numbers of emigrants were reported between 2020 and 2021. South Africa is the major destination of emigrants, at 85%, followed by Botswana (5%) and United Kingdom (3%).
"At the time of departure, 64% of emigrants had completed lower secondary education, while 8% had completed upper secondary education. Education/training and family matters were the major reasons for emigrating from Zimbabwe.
"Harare province had the highest number of lifetime in-migrants (1 037 907), while Manicaland province had the largest number of lifetime out-migrants (586 930)." Mutsvangwa also told journalists that government was planning to expand the National Heroes Acre as it now has only 34 graves left.
"The nation is being informed that the National Heroes Acre at its establishment had 195 graves. Forty-two (42) years later, 161 graves have been utilised leaving 34. It, is therefore, important that an additional 104 graves be created to ensure that the national shrine is able to accommodate new burials at all times."
She also said that a national taskforce went to the United Kingdom on a fact-finding mission pertaining to repatriation of the remains of the First Chimurenga heroes and heroines, adding that their findings have been submitted.
"The nation is being informed that the archival documents associated with the remains were examined to verify their authenticity and integrity. The delegation was satisfied that there are indeed human remains of Zimbabwean origin in the UK as confirmed by the Natural History Museum (NHM) and the Duckworth Laboratory.
"Both NHM and the University of Cambridge are willing to collaborate on the repatriation of the human remains in their institutions."
On the Electoral Amendment Bill, Mutsvangwa said: "Cabinet received and approved the Electoral Amendment Bill 2022."
She said part of the amendments would include the time frame within which the National Assembly and Local Authority candidates could withdraw from contesting in an election and incorporation of the 30% women's quota and the youth quota, and amendments of the definition of proof of identity.
"In terms of the Constitution of Zimbabwe, one has to be a citizen to qualify as a voter. Accordingly, only valid passport or national identity card will be required as proof of identity."
Related Topics