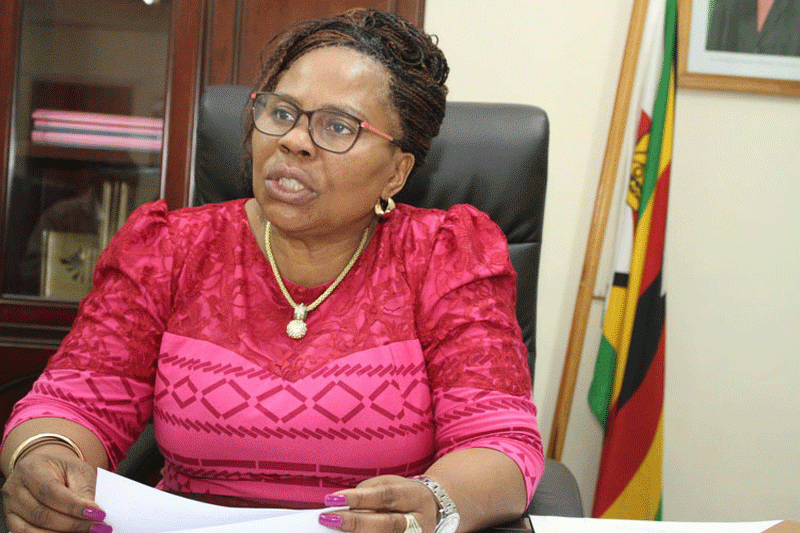 GOVERNMENT has admitted that the local print media industry is struggling to raise revenue to meet operational costs and guarantee decent salaries.
Information, Publicity and Broadcasting Services minister Monica Mutsvangwa said this yesterday while addressing journalists at a Journalism and Democracy in post-News World's Promises and Perils media summit in Bulawayo.
She said local newspapers were struggling to raise adequate revenue through advertising to meet operational demands.
"Many professional journalists have been off-loaded at their workplaces in the spirit of downsizing in order to contain operating costs. We have a sad situation of unemployed journalists in a sector that has the potential to employ all of them and many more," she said.
"There are other challenges that are of concern to the media industry such as the safety of journalists, political polarisation, partisan journalism, publishing falsehoods and decline in training standards, gender discrimination and reports of rampant corruption in the sector, all of which deserve our attention."
Mutsvangwa said most mainstream media organisations were struggling to sustain operations due to a general decline in newspaper revenues as a result of enhanced access to the internet platform for news, information and entertainment.
While applauding interventions made by media groups to engage the police to address the safety concerns of journalists, Mutsvangwa urged the media to be professional and accountable to the citizens and adopt stringent policies against the spread of fake news.
Mutsvangwa said government, being the biggest generator of content consumed by the media, had demonstrated commitment to enabling a conducive environment for the promotion of public interest journalism, restoring trust in journalism and fighting fake news, disinformation and misinformation.
The minister said media reforms should result in further development and growth of the sector, which she said was being enhanced by the government's pursuit of the digital broadcasting migration programme to unlock more frequencies for more radio stations.
Mutsvangwa also noted that 14 community radio stations and six national free-to-air television stations have been licensed, while ZBC was awarded two more television licences, one content distribution service Azam Media (Pvt) Ltd was licensed to trade as Azam TV.
She said at policy level, government had made tremendous progress in realigning the legal and regulatory framework to the provisions of the Constitution and had repealed the Access to Information and Protection of Privacy Act (Aippa).
"In its (Aippa) place we have enacted the Freedom of Information Act 1 Chapter 10:33, the Zimbabwe Media Commission Act 9 Chapter 10:35 and the Freedom of Information Regulations which provide ambiance for the realisation of freedom of expression," she said.
"We are alive to the fact that the Zimbabwe Media Commission Act came and left a few things unlegislated that affect the media and we will continue to engage with other government stakeholders for a favourable working environment for the media."
Follow Silas on Twitter @silasnkala
Related Topics