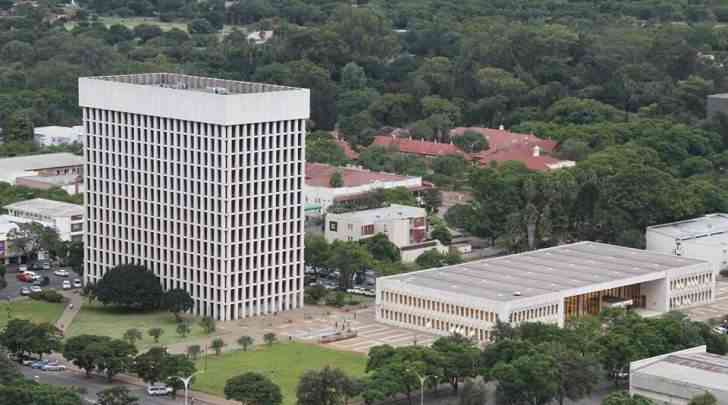 BULAWAYO City Council (BCC) has blamed Egodini Mall project delays for the rampant illegal vending activities in the central business district (CBD) where hawkers have taken over pavements.
South African civil engineering firm Terracotta Trading (Private) Limited, won the tender to upgrade the former Basch Street terminus into a regional public transport hub in 2012 to be known as Egodini Mall.
However, several years down the line, no major works have been done with the contractor continuously shifting goal posts. Latest council minutes indicate that councillors were getting concerned about illegal street vendors taking over pavements in the CBD.
City fathers said this, coupled with illegal waste dumping activities, had turned the city into an eyesore.
According to the city fathers, Bulawayo is losing potential investors due to illegal street vending activities.
Mayor Solomon Mguni is quoted in the minutes saying relevant stakeholders had been engaged to remove vendors allocated bays by Zanu PF activists along 5th Avenue.
"An operation was needed to enforce relevant by-laws. The delay in the completion of the Egodini Mall also contributed to a lot of illegal vending activities in the city. Illegal vending activities are driving investors away," the minutes read.
The first phase of the Egodini Mall project entailed the construction of 1 100 informal traders' stalls, a 100-bay taxi rank, security wall, security tower, motor retail, taxi associations offices, public ablutions and a service lane.
The second phase includes the construction of the bus terminus building, fast-food shops and the grocery anchor.
"Councillor Donaldson Mabuto raised concern about social media pictures which were circulating showing how dirty the CBD was. The area next to the market along 5th Avenue was very dirty. Nearly all the sanitary lanes in the CBD has been turned into illegal dumpsites," the minutes added.
"The area in ward 9 next to Tikili shopping centre was very dirty. Refuse collection service delivery should be improved. Councillor Tinevimbo Maposa blamed the economic meltdown for the increasing number of illegal vendors. Illegal vending activities contributed to illegal dumping."
Illegal waste dumping has also extended to the landfill sites which were not being managed properly.
"A lot of refuse recyclers had been allowed into the landfill without adequate supervision. Currently nearby residents are complaining about smoke emenating from landfill fires. Refuse collection was very poor in the city," the minutes added.
Councillor Lilain Mlilo said municipal police should be given arresting powers.
Follow Silas on Twitter @silasnkala
Related Topics