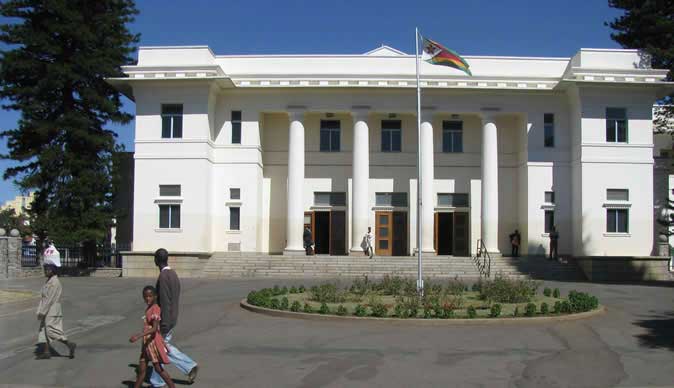 BY NKOSENTSHA KHUMALO/ SILISIWE MABALEKA
THERE is an outcry from Bulawayo residents and business people over a recent increase in rates and tariffs, including ambulance fees.
The council increased shop rental fees from $20 000 to over $100 000 per month, a figure business people said was out of reach as they were still to recover from Covid-19 losses.
Ambulance fees were increased from US$20 to US$65.
Bulawayo Progressive Residents Association chairman Ambrose Sibindi criticised the rental hikes.
"We condemn such kind of actions by the Bulawayo City Council (BCC) as they also burden the consumers," Sibindi said.
"BCC should have an alternative of raising money such as operating gold mines and commercial entities such as Ingwebu Breweries."
Bulawayo United Residents Association chairperson Winos Dube said an increase in ambulance fees was at odds with the right to health care.
"We are having a serious concern that when such an essential service is made unaffordable; a lot of our people will suffer or die without being able to get to hospitals," Dube said.
But Bulawayo deputy mayor Mlandu Ncube and council spokesperson Nesisa Mpofu defended the rental and ambulance fee increases as necessary in the face of inflation.
"Yes I am aware that there were amendments in rentals but I cannot confirm if they reached $100 000, but if that is the case then the problem is inflation," Ncube said.
Mpofu added: "The tariff structure is influenced by the cost of the provision of services.
"It is important to note that ambulances provide pre – hospital care, not transportation to hospital only.
"Depending on the needs of the patient, fluids (drip), bandages, pain medicines, and so forth may be administered in addition to the care given to the patient by the ambulance technician.
"We have had instances of babies being delivered in the ambulances and both mother and baby are assisted until they reach a health institution."
Zimbabwe National Chamber of Commerce regional vice president for southern region Louis Herbst said they were engaging the local authority to reverse the new rental charges.
"On behalf of our members and the executive board, we are taking these matters very seriously and we are not lying idle," Herbst said.
"Members and none members through to the retailers deserve an explanation and justification for such steps or actions."
Zimbabweans are battling an increase in the prices of goods and basics resulting from a fall in value of the local currency, and inflation.
Related Topics