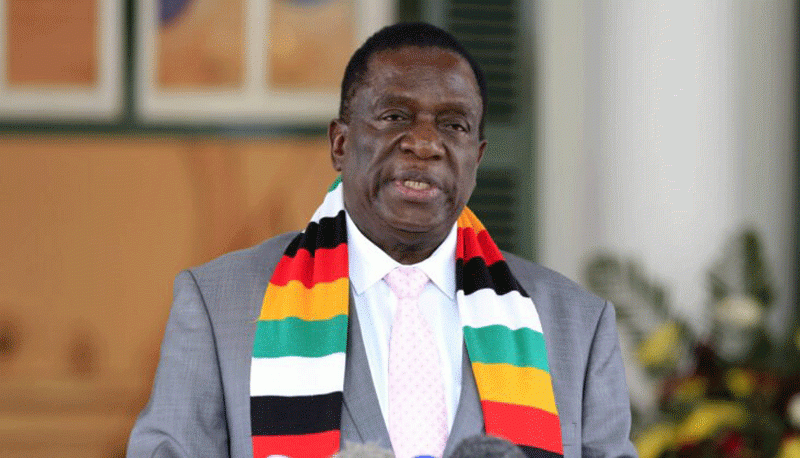 PRESIDENT Emmerson Mnangagwa yesterday boasted that his ruling Zanu PF party would not relinquish power, but rule forever.
He was addressing thousands of party supporters gathered at Dulivhadzimo Stadium in Beitbridge soon after officially opening the upgraded Beitbridge Border Post.
"Zanu PF will rule forever. Our children will rule, their children will rule and our great grandchildren will continue ruling this country. We encourage you to register to vote so that we continue winning and ruling this country," Mnangagwa said to applause.
"We know people of Matabeleland South and Mashonaland Central have never disappointed and we will rout the opposition. We must beat them and ensure we rule forever. To achieve that we must all register to vote and do so resoundingly in the coming election.
"I had come for other business, but heard you were here and said I should meet you. We will continue with development projects we promised and as it is I am from officially opening the border which has created 1 400 jobs. We have done so much in four years and here I have just directed that upgrading of the Beitbridge to Bulawayo road be started. No area and people will be left behind in our development."
He said the government's focus is now on modernising all border posts and the country's major highways.
Mnangagwa said another bridge will soon be built across the Limpopo River at Beitbridge to improve movement of goods and humans along the North-South corridor of the region.
He said the government was halfway through upgrading the Beitbridge-Harare highway.
Mnangagwa promised drought relief to all Zimbabweans, particularly in the southern parts who had poor harvests due to poor rains.
He donated 300 computers to Matabeleland South schools saying his government's education drive would be towards technology as it sought to develop rural schools to match those in urban areas.
Earlier at the same rally Vice President Constantino Chiwenga scoffed at claims of factionalism in Zanu PF.
"Those are non-existent, we have the lion of Zimbabwe whose vision makes all quiver.
"He is our same candidate and his vision 2030 says it all. He is an able leader and we will all be behind him. Opposition parties have no room to rule in the country," Chiwenga told the Zanu PF supporters.
Follow us on Twitter @NewsDayZimbabwe
Related Topics