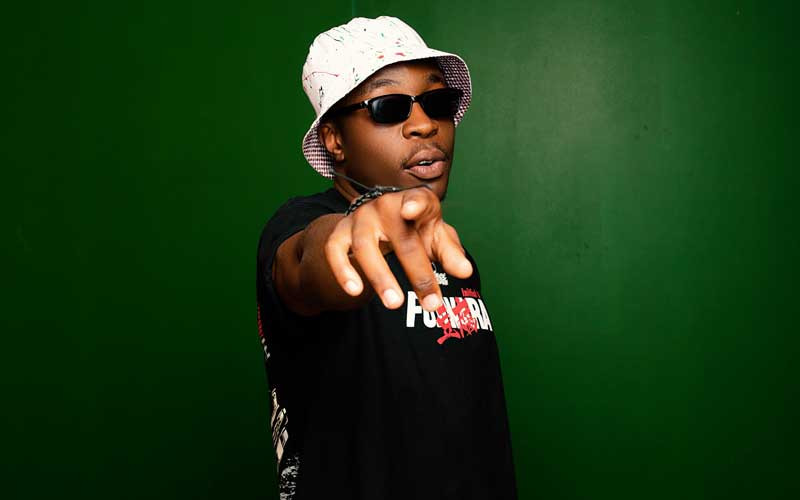 CONTROVERSIAL rapper Holy Ten has been accused of double standards by some showbiz followers after he performed the song Ibotso in East London, South Africa last weekend after previously distancing himself from the controversial song.
Holy Ten features on the song Ibotso off multi-award-winning dancehall president Winky D's latest offering Eureka Eureka, but has said he regrets being part of its recording.
Holy Ten, also known as Mujaya, shocked many barely 24 hours after the album release when he announced that he was tricked into becoming part of the song which loosely means a curse.
He sensationally claimed that the song that mirrors the state of the nation — socially and economically — had been politicised.
His involvement in the politically-charged song reportedly irked his handlers linked to the ruling Zanu PF party who felt that the rapper had engaged in an unholy alliance with Winky D.
As the pressure mounted on Holy Ten over the song that also speaks of how the rich and powerful are taking all, leaving the poor with nothing, he decided to verbally attack Winky D.
The rapper went on to call Winky D a "snake" a deceiving and manipulative artiste, despite regarding Winky D as his mentor in the past.
Contrary to his moniker, Holy Ten's attack on Winky D has been perceived as not so "holy" and he appears to have attracted more enemies than friends after dissing fellow musicians.
His behaviour has been condemned by many music followers.
Following the recent verbal attacks on the Kambuzuma-bred singer, Holy Ten has been accused of being a hypocrite prone to double standards after he glorified the same Winky D in South Africa he attacks back home.
Clad in a white T-shirt, red jacket and a red and white trousers, Holy Ten performed Ibotso much to the delight of fans who sang along.
The video of Holy Ten performing Ibotso in Mzansi where he is on a tour promoting his album Book of Malachi has sparked outrage on different social media platforms.
Citizens Coalition for Change activist Makomborero Haruziviishe said: "Truth is Holy Ten does not regret featuring in the Eureka Eureka album, otherwise he would not be performing that song live three months later.
"Zimbabweans love that song and Zanu PF hates that song because it is corrupt.
"This is pure evidence that Holy Ten was forced by fear for Zanu PF to publicly 'regret' featuring in Winky D's Ibotso hit song that criticises corruption in Zimbabwe."
Related Topics