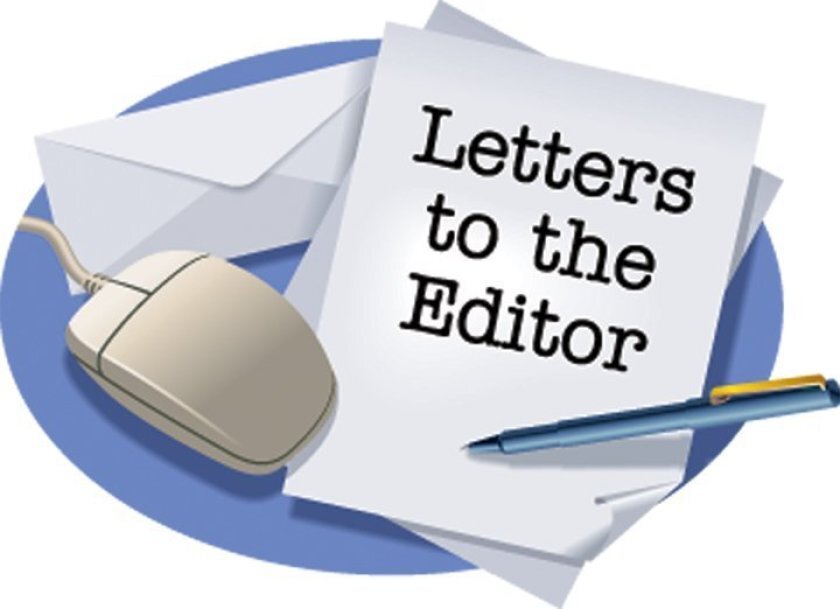 THE rapid fall of the late former President Robert Mugabe and ascent of former ally Emmerson Mnangagwa stunned even those closely following the country's long-running succession drama.
The decisive end of the succession question caught many by surprise, including most Zimbabweans, who poured into the streets to celebrate the end of Mugabe's 37-year rule.
The crowds on the streets testified to both the pent-up energy of people suffering through extended economic malaise as well as the much understood (if unstated) illegitimacy of Mugabe's personal leadership.
Decades of rigged and stolen elections, rampant corruption and nepotism, and outlandish propaganda clearly atrophied support for him.
Though this was not a democratic transition, it was clear there was rising public expectation that things would get better — particularly in terms of jobs.
Managing the elevated expectations of the people was a key test for Mnangagwa.
He inherited the leadership of an economy that had barely managed to stay afloat.
Zimbabwe likely lost over 75 000 formal jobs annually between 2011 and 2014.
Another 30 000 were lost in 2015 and an estimated 18 000 in 2016.
This decline highlights the country's two decades of deindustrialisation, when formal employment was curtailed in rail, industry, agricultural processing, and transport.
This process resulted in over 95% of the country's citizens making their living through informal employment.
These job losses, more than anything, withered what was once the country's most viable democratic opposition, organised labor.
With formal jobs and union membership in decline, it has been workers in the informal economy who not only help Zimbabweans survive economically, but have steadily become more organised and aggressive in their demands for economic access and rights.
Street vendors and other informal workers, organised into membership-based organisations, embody both the entrepreneurial as well as associational traditions of Zimbabweans in the face of decades of downward mobility as well as the desire of people for more say.
Informal workers long garnered the negative attention of both Mugabe and Zanu PF.
Seen as a base of democratic opposition, government earlier attacked informal workers in 2005's Operation Murambatsvina (drive out the trash in Shona), razing informal markets and settlements and putting almost 600 000 people into immediate homelessness.
In recent years, well-organised groups of street vendors have faced Zanu PF authorities in Bulawayo and Harare arguing over economic access and vendors' rights, which were somewhat overshadowed by the public and media focus on succession infighting.
These arguments often escalated into violent attacks on vendors and took on a more political tone, with Mugabe himself weighing in and threatening action.
Zimbabwe's informal economy is not only where most people earn their living, but also where they spend their money and it is a critical link between urban and rural markets.
Though Mnangagwa faces a withered and splintered democratic opposition, a key test for him and his government will be how restive informal workers like street vendors and their associations fare in the coming years.
The question whether these workers will have more access to formal jobs, rights and economic opportunities, or whether Zimbabwe maintains an ossified, corrupt economy which only benefits the well-connected at the top has long been answered.
It would seem only those with political connections or are closely related to Mnangagwa are getting jobs or big tenders. –John Campbell
Marry Mubaiwa should be treated with respect
VETERAN human rights lawyer Beatrice Mtetwa's emotional outburst outside the Harare Magistrates Courts is a matter of very grave concern.
Last Friday, Mtetwa wept in court yesterday after Vice-President Constantino Chiwenga's ex-wife, Marry Mubaiwa, was issued with a warrant of arrest for failing to climb stairs to the courtroom due to ill health.
Mubaiwa was meant to appear in court on charges of attempting to kill Chiwenga.
She applied for exception of the charges saying the Zimbabwe courts had no jurisdiction over the alleged crime which occurred in neighbouring South Africa,
Chief Justice Luke Malaba should call for an explanation from the Chief Magistrate.
Lawyers are officers of the court just like the magistrates, prosecutors and court interpreters. They all need to be treated with respect.
This respect extends to the public, who fill the courtrooms and, of course, the accused persons and the witnesses.
Court sittings have always started at 0830 hours adjourning at 1045 hours to resume at 1115 hours before the 1300 hours adjournment. They then resume at 1415hrs before business closes at 1600 hours.
Any magistrate who fails to adhere to those hours must explain to the provincial magistrate. It is a gross neglect of duty not to observe court starting times.
The magistrate, who infringes this regulation, should be charged with the infraction of relevant misconduct regulations and fired if the practice continues.
From Mtetwa's utterances, it is clear that legal practitioners are treated either as enemies, with contempt or a nuisance.
Lawyers are a vital cog in the court machinery. It is very fruitful to preside over a case with legal representation than one without.
According to Mtetwa's words, the particular judicial officers lack ubuntu. Maybe it is the entire system?
Remands have been held with the accused sick person on a hospital bed. Why not with her client Marry Mubaiwa? She has not been convicted yet after all, but even if she were, prisoners are entitled to humane treatment. –Albert Mnkandla
Security sector has destroyed governance
AS Zimbabwe's economic crisis deepened, the late former President Robert Mugabe ceded significant power to the country's security forces — the Central Intelligence Organisation (CIO), the military, and the police. This he did as he sought to maintain his grip on power.
"First rule of survival: You keep the security forces happy and you pay them," said Knox Chitiyo, a Zimbabwean researcher with the Royal United Services Institute for Defence and Security Studies in London, Britain.
The security sector, particularly the CIO, reports directly to the President, and is given funding from the President's Office, the budget of which does not appear in the Finance minister's yearly budget statement.
Since the 2002 presidential election, the State itself has become increasingly militarised.
Military figures, or securocrats, occupy high-level positions in civilian institutions from the Grain Marketing Board to the Zimbabwe Electoral Commission and the Reserve Bank of Zimbabwe.
Cabinet's authority has been superseded by that of the Joint Operations Command (JOC), which comprises the heads of the intelligence agency, military and police.
The command makes policy, and according to a 2007 International Crisis Group report, it also oversees government's strategy regarding regional attempts to mediate between the ruling Zanu PF party and Zimbabwe's opposition.
The President's dependence on security groups extends to the economy. In 2006, Mugabe created the Zimbabwe National Security Council, a body of high-level security officials charged with overseeing economic and food security matters.
In June 2007, the Economist Intelligence Unit reported that the "day-to-day running of the country is increasingly carried out by the National Security Council rather than the Cabinet." For instance, in 2006, military officers ordered farmers to plough up their crops to grow maize.
In an April 2007 speech, Mugabe lauded the security forces as "the vanguard of our revolution and national integrity" and praised their "critical role in buttressing our economic activities".
But it has been seen that the military's role in the economy has been destructive.
Price cuts suggested by JOC in July 2007 led to massive hoarding and acute shortages of basic goods. –CFR
IN response to Govt okays US$ school fees, CHARLES MAKAURE says: Where will the parents get the forex when those working are paid in local currency?
KULE LECADHALA says: What a disgrace. Parents and guardians earn their salaries in local currency, yet government is busy olaying the charging of fees in United States dollars.
BENJAMIN MHUTE says: What's left is to say no more school and that's it. Surely education is now a preserve of the elite. Workers are earning salaries in the local currency. I now doubt the sanity of everyone who supports Zanu PF.
IN response to Zim tightens border security to curb trafficking, TERRENCE ARIEL MURPHY says: The poor people are led by top tier ignoramuses. Zimbabweans should fix the actual problem from whence all problems spring: Zanu PF governance. President Emmerson Mnangagwa should just resign. Zanu PF has presided over 42 years of uninterrupted governance, but still has nothing other than national decadence to show for it.
JABULANI MARUMBI says: A certain powerful female once harassed a Zimbabwe Revenue Authority boss at Forbes Border Post in Mutare because he had confiscated her friend's car which was carrying some undeclared goods. The powerful female decided to drive all the way from Harare using taxpayers money to go and harass the officer for doing his work. It just shows us that some citizens are more important than others.
NOEL NDALA says: It's funny that government wants to tighten the country's borders to stop poor Zimbabweans trying to eke a living by illegally crossing into neighbouring countries yet failing to arrest bigwigs in government who are looting and smuggling minerals out of the country everyday.
DERRICK NDLOVU says: Tightening borders is just as useless as it gets. Government should just create jobs in the country, it's the only way our borders can be tightened.
IN response to Russian/Ukraine war poses threat to Zimbos, ROBISON T NYAMHUNGA says: When we fully employ our own home-grown solutions to our own problems is the moment Zimbabwe shall be free. We should stop relying heavily on these countries. Today, Ukraine sells us wheat and Russia sells us fuel. That should come to an end.
Related Topics