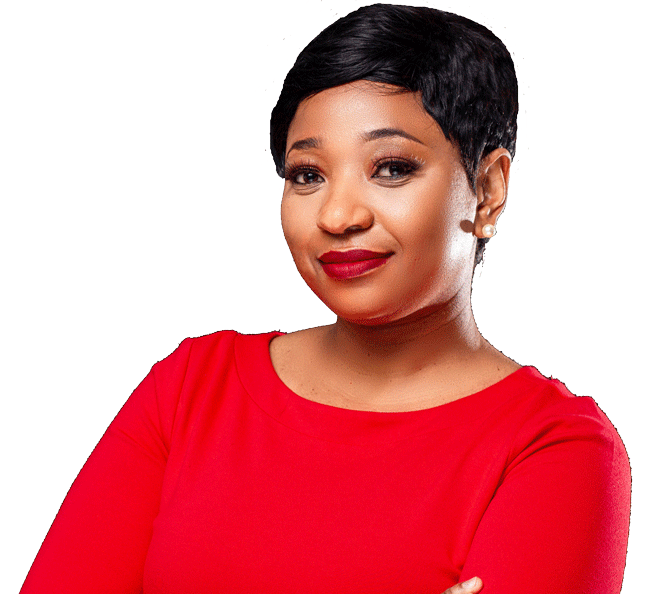 By Grant Moyo
Studies have shown that in the southern African region, women only make up roughly 21% of voices heard, read about or seen in print, television and radio news.
Samkeliso Tshuma, a human rights activist, is playing her part to ensure that girls and women are heard, seen and are able to document their stories in their own voices using information and communication technologies (ICTs).
Tshuma is a firm believer in the inclusion, representation and participation of females in the national dialogue and development process.
She encourages girls and women to avoid over relying on the traditional and mainstream media to amplify their voices, by making use of alternative and social media to bring awareness to what is happening in their communities and to shape policy making decisions at a national level.
Born in Plumtree, Tshuma did her primary education at Alan Redfern Primary School as well as Mtshane Primary School in Bulawayo. She attended Thekwane High School before completing her Advanced Level at Girls College. Tshuma holds a Bachelor of Economics Degree from the University of South Africa and a Masters Degree in Applied Finance from Griffith University in Australia.
She is an International Visitor Leadership Programme (IVLP) (Women in Politics and CSOs) alumnus, who got vast experience as a voter educator and programme officer while working for the Women's Institute for Leadership Development (WILD).
Tshuma is the executive director of The Girls Table, an organisation she founded to amplify the voices of girls and women on socioeconomic, political and cultural issues in Zimbabwe through the use of media.
Having created a digital magazine called MOEA (a Sotho name meaning soul), the women and human rights activist also started an initiative called The Winners Circle, where she conducts master classes on self development, mentorship and leadership.
"I grew up with loving parents, who were hard workers, doers and goal oriented," Tshuma said.
"Watching them start their businesses and being in control of their lives had an impact on me. They were also givers and that shaped me immensely, I was always drawn to helping the less fortunate.
"I just felt it in my heart that I wanted to serve, and giving was my way to do so no matter how small. Later on I found life leading me to advocating for girls and women as well as human rights in general. I guess it's because I am well acquainted with the challenges and experiences of a girl child.
"The Bible has an influence in what I do, I have always been haggard to characters who served well like Joseph, Daniel, Joshua, and Deborah. So many lessons can be derived from them, they influenced the economic and political discourses, and I have always admired that."
Tshuma joined WILD as a volunteer in 2017 to mobilise the youth to register to vote. She then became a programme officer for the Women Empowered For Leadership project supported by Hivos, an international organisation that seeks new solutions to persistent global issues.
Through this programme, Tshuma worked with women in politics. Her work was anchored in organising and planning activities such as workshops and meetings for aspiring candidates and elected leaders.
The activist, who is also an Afrodad Summer School 2020 alumnus, was a co-anchor on The Big Saturday Read podcast show on Memeza Network, where she encouraged young people to know the constitution of Zimbabwe.
The Girls Table started as a talk show in 2018 after Tshuma was invited by the founder and director of Centre for Innovation and Technology (CITE) Zenzele Ndebele, to do a show which focused on girls and women issues under their stable. As a camera shy person who is not comfortable with being in the spotlight she settled for a behind the scenes role as a content producer, and asked her friend to be the host of the show. They worked on it till the beginning of last year. The Girls Table talk show tackled various topics such as teenage pregnancy, entrepreneurship, politics, lobola and marriages. The show's mandate was not to liberate girls and women but to display their agency. The Girls Table was registered in 2020 as a non-profit organisation. Though it is currently considered a community based organisation, in the near future Tshuma wants it to spread out nationally and regionally.
"Our goal with The Girls Table was to provide a platform where girls and women amplify their voices on different topics. We wanted the unheard and unknown to take advantage of the talk show. We always felt that the mainstream media repeatedly afforded the same voices or people with opportunities to speak on issues or to showcase their work. Females are under-represented, different platforms that invite girls and women to speak on national important issues such as politics or providing commentary on what's happening in the country are extremely few," Tshuma said.
"Therefore, the talk show gave marginalised voices a platform where they could share their experiences, issues and concerns. The Covid-19 pandemic has slowed our progress, we are not able to meet physically and record episodes but we are taking advantage of affordable spaces such as Whats App to continue our engagement. I always felt like we could do more than a talk show in terms of reaching out. We want to cement our work in marginalised communities."
One of Tshuma's highlights was working with Tsonga Mukololo Publishing House to publish a digital publication called MOEA, which allowed girls and women to have a space to write their stories. The digital magazine, which has published four editions to date, is for free and advertises girls and women's businesses at no cost. The magazine affords females who hardly get the space to publish their articles in the mainstream media, with the opportunity to do so. Tshuma also travelled to the United States where she received great feedback after significantly delivering a presentation on 'Servant Leadership' at a school in Jackson, Mississippi. Inspired to speak more, the women and human rights activist established an initiative called The Winners Circle.
"I consider myself a winner even when I go through challenges. I said to myself, 'you need a circle that also believes in failing forward or winning, a circle that challenges you to do better'. I am proud of The Winners Circle, I believe it did well. We had great attendance, the feedback was awesome and very humbling. The experience opened doors for me as a transformation speaker. I have been asked to speak at events by different reputable organisations. I had planned to turn The Winners Circle into a leadership academy but I had to put the plan on a standstill in the wake of the Covid-19 global crisis. Regrettably, the people I would have wanted to reach cannot afford to attend classes virtually," she said.
Admitting to being a Twitter junkie, Tshuma said she uses her account to advocate for the respect of human rights and a better Zimbabwe where citizens can freely exercise their freedom of speech and expression. She noted that she does not have to rely on anyone to speak on her behalf, she comments on political issues that interest her, and participates in political processes through engaging political actors on the platform. Tshuma acknowledges that Twitter has given her economic opportunities and built her social capital. She said internet access is a critical determinant of individuals' earning power, human and social capital. It is also vital to democracy and citizens participating in economic and political processes. Hence, it is important for girls and women to have internet access and be digitally literate.
Cognisant that most of the targeted females cannot access the internet due to location as well as digital and gender divide, Tshuma is working on being heavily involved in advocating for digital inclusion and literacy, to ensure that girls and women take advantage of what the digital economy offers.
Follow Grant Moyo on Twitter: @TotemGrant
Related Topics