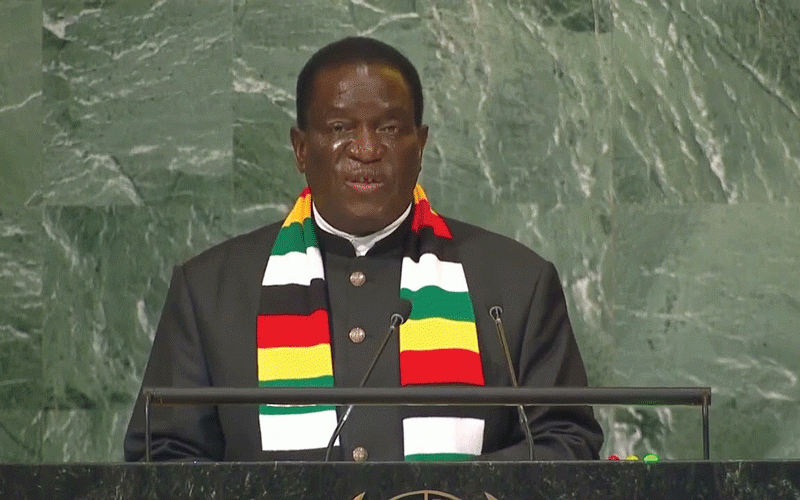 ELSEWHERE in this publication, we report that the business community has scheduled a meeting with President Emmerson Mnangagwa next month to talk about the current operating environment and seek ways to address some of the challenges affecting business in general.
The business summit takes place at a time when businesses are grappling with a number of hurdles, chief among them a crushing liquidity crisis, lack of foreign currency and frequent power outages.
Denford Mutashu, president of the Confederation of Zimbabwe Retailers (CZR), says it is essential for the business community to meet regularly so they could identify problems that need to be addressed and areas where government has excelled.
"This is an event which is being hosted by the Confederation of Zimbabwe Retailers. It will involve all business players, be it mining, manufacturing, retail or distribution. It is an opportunity where the President will meet with the business community and engage on various issues, be it policy, challenges, suggestions and solutions to some of the challenges. The platform is being created to ensure that business and government continue to have engagement even at the highest level," he said.
On this, there is no dissent.
In order to appropriately address concerns affecting the industry, we think it is important for government and business community to routinely interact.
The President, as the head of government, should speak with business leaders directly rather than waiting for briefings from his Cabinet officials.
We firmly believe that policy discords that have characterised the current administration would disappear or be minimised if there were real interactions between the President and the business community, and even other sectors of the economy.
We urge Mnangagwa to attend these meetings with an open mind and be willing to participate, not the other way around.
He should also treat proposals made by businesses seriously by actioning them.
It is our sincere hope that this summit won't be another bootlicking jamboree, but a no-holds-barred engagement to ensure the country gets back to its feet again.
Time for patting each other on the back while the proverbial Rome is on fire is over. It's now time to confront and tell each other hard truths for the good of the nation.
The business community should also go there prepared and inform the President honestly about the problems that affects it. It ought to raise its concerns as a united front, not individuals. Bootlickers should never be given the microphone.
For goodness' sake, this is serious business!
Therefore, let's engage soberly and set politics aside.
Related Topics