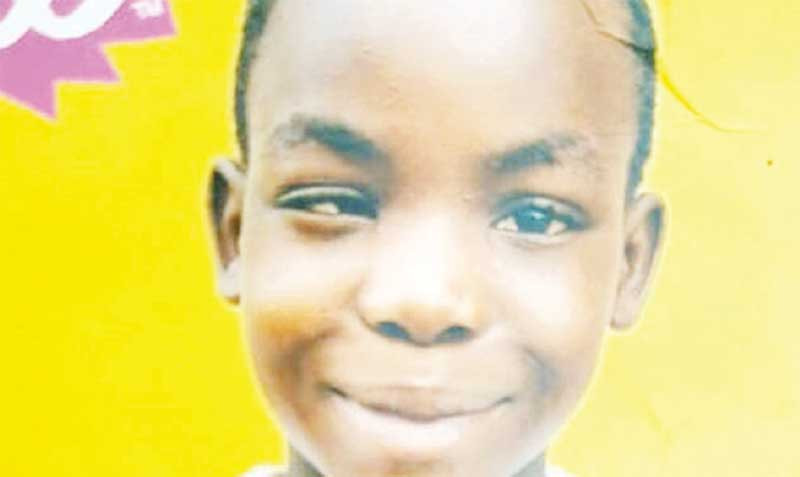 ZIMBABWE is clearly struggling to deal with the scourge of child marriages and child abuse. The consequences are obvious to all.
Another young life, 15-year-old Nokutenda Hwaramba, has been lost as the authorities continue to twiddle their fingers, its inaction tantamount to sacrificing young girls at the altar of political expediency.
Hwaramba died recently while giving birth at an apostolic sect shrine in Bikita, Masvingo province, according to reports.
Last year, it took the death of Memory Machaya, a 14-year-old girl who died during childbirth at a church shrine in the eastern region of Marange, to finally awaken the country to the dangers of child marriages.
Early this year, 15-year-old Ferby Munyafi of Chiadzwa Village in Marange died from excessive bleeding, while delivering under the watch of a faith healer.
The despicable deeds seem to be continuing unabated because of government's seemingly lackadaisical approach to dealing with cases of sexual violence against children.
The numbers are staggering.
According to a Zimbabwe National Statistics Agency (ZimStat) report in 2019, 33,7% of girls aged under 18 were married, representing one in three girls in that age group.
A report by the United Nations Population Fund and the United Nations Children's Fund (Unicef) which says that globally, more than one in four girls are married as children — before the age of 18.
In the east and southern African region, the number of girls married before the age of 18 is 36%, while 10% of girls in the region are married by age 15.
According to the Unicef 2021 report on the subject, at least 650 million women and girls alive today were married before their 18th birthday. Africa's sub-Saharan region is home to nine of the 10 countries with the highest rates of child marriage in the world.
The report notes that State or customary laws in 146 countries allow girls younger than 18 to marry with the consent of their parents or other authorities. In 52 nations, girls under 15 can marry with parental consent.
While the report blamed ingrained traditions and cultural practices typically entrenching such early marriages, in Zimbabwe, this is mainly happening among certain religious groups.
We have pointed this out before and it's worth repeating here that child marriages have devastating consequences for girls and their future children.
It cuts short or ends a girl's education, compromises her reproductive rights, sexual health, future employment and earnings, and perpetuates personal and community poverty.
With recent enactment of the Marriage Act, Zimbabwe may have started to put in mechanisms ought to deal with the scourge, but authorities need to be seen to be acting in the spirit of the law.
As a nation, we cannot continue to lose the girl child to such barbaric acts.
Related Topics