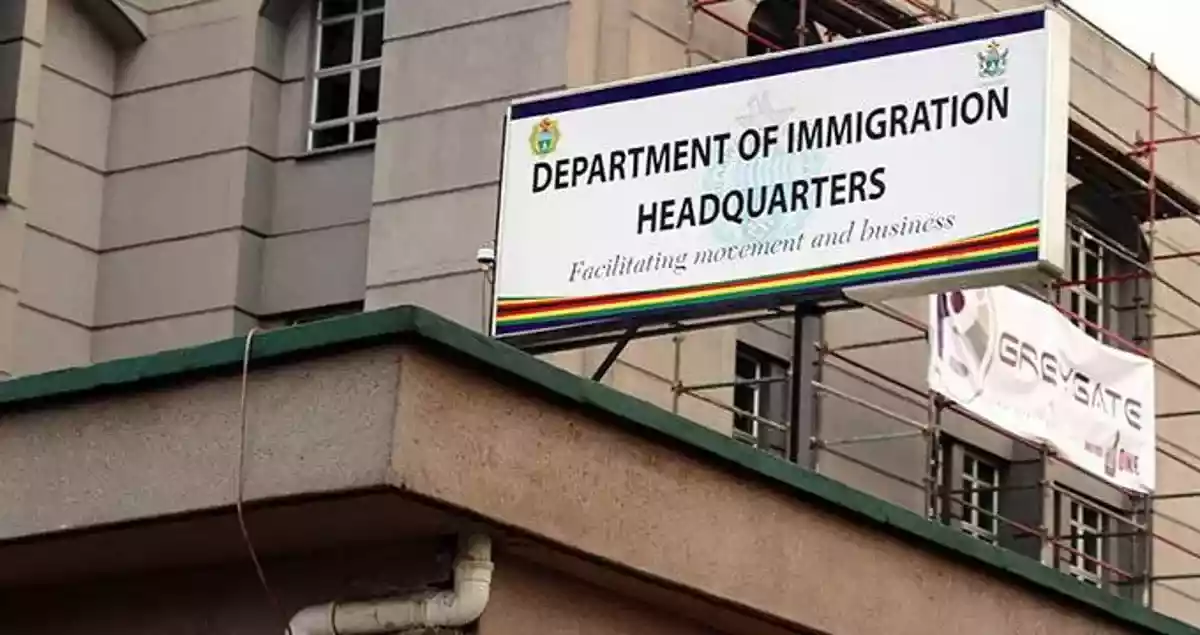 THIS week, government told us that 900 000 Zimbabweans migrated abroad between 2020 and 2021. This is nearly a million or 6% of the country's population.
This is obviously nothing to smile about when such large numbers of the country's able-bodied citizens in their prime age leave in droves to other nations.
We would have thought that government should have accompanied its announcement of these jaw-dropping figures with a note that it was extremely concerned by this massive migration of citizens.
We would have also thought that government should have expressed worry that the majority of the 900 000 migrants (85%) headed for South Africa, where relations are already soured over the influx of Zimbabweans.
Instead, Information minister Monica Mutsvangwa was so casual in her announcement that it appeared as if this colossal outbound movement of Zimbabweans was just any other occurrence, a non-event, in fact. And even the reasons given by government for the immense emigration of the 900 000 appear to gloss over bigger push factors.
"Education/training and family matters were the major reasons for emigrating from Zimbabwe ... Males were generally dominant across all age groups, save for the 65-year-olds and above," Mutsvangwa said.
For a country such as Zimbabwe, this trend should really be worrisome because if 84% of the 900 000 emigrants were between 15 and 39 years, then something else stronger besides "education/training and family matters" should have pushed them out in these huge numbers.
We feel government is not being honest to itself and the world that the country's untenable socio-economic situation is the major reason why all those people are swarming away; otherwise there is no other country that can experience that kind of migration if everything was okay.
One would expect that kind of massive migration in war-torn Ukraine or famine-threatened Somalia and not Zimbabwe, where everything is happening because it is a country open for business and things are really looking up with investors reportedly jostling for opportunities.
These figures should act as a wake-up call for the so-called new dispensation to get its act together and fulfil its basket of promises on many issues such as jobs, education, health and housing. We believe huge deficiencies in these sectors are forcing many to emigrate.
Lest some among us may dismiss us as being sensational, statistics being released by the Zimbabwe National Statistics Agengy (ZimStat) clearly speak to this issue.
A ZimStat 2022 second quarter labour force survey tells us that half of the country's youths, who fall within the 15-40 age group, are loafers and Zimbabwe's "national employment to population ratio stood at 35%" in the second quarter of 2022.
The survey also tells us that an estimated 3,25 million people were working in the second quarter of 2022, compared to 3,27 million in the first quarter, meaning that the unemployment figures are going north every day, and obviously driving migration.
Government should be alive to these things and be seen to act because issues of massive outbound migration can easily cripple the country's economy because among those migrating are very important skills that are critical for the nation's overall development.
Without enough key competent skills, Zimbabwe might as well stop entertaining thoughts of attaining upper middle income status by 2030. The earliest it can hope to attain that status is 2050, given the current state of affairs.
Related Topics