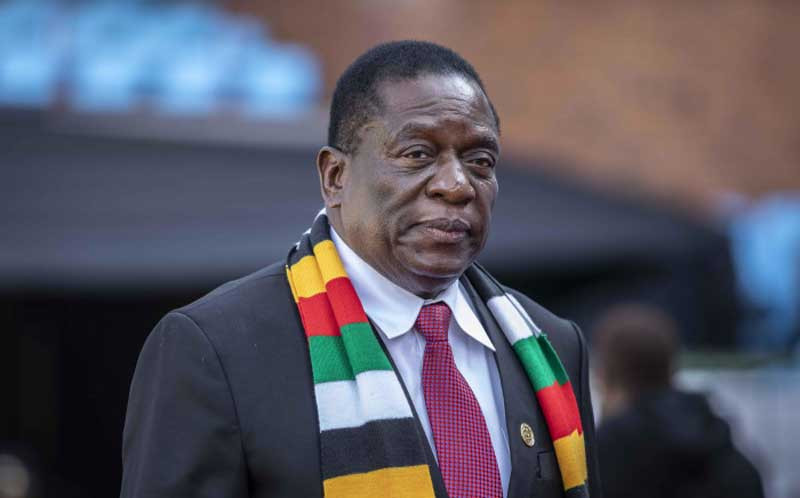 IT has come as really refreshing that President Emmerson Mnangagwa has decided, for once, to bridle some of his colleagues, the war veterans who have developed a serious penchant to make demands at every turn, to the point of at times holding the country to ransom if their needs are not met.
Soon after a group of war veterans affiliated to Zanu PF ended their inaugural conference in Harare last week, the former fighters in the 1970s' war of liberation from colonial rule presented to Mnangagwa their resolutions.
Among their resolutions were requests that Mnangagwa should exclusively reserve them seats in Parliament, earmark for them key positions in parastatals, afford them free medical assistance at government hospitals and avail more land to the group to ostensibly help prolong Zanu PF's stay in power.
While acknowledging his colleagues' appeals, Mnangagwa, however, said: "I was listening very carefully to your resolutions, some are very sound, but (others) are beyond sound. The depth and all-encompassing nature of your conference resolutions reflect your love for the party. You almost want your government to do the impossible."
It is now 42 years since Zimbabwe became independent to determine its own destiny, and so one would have thought that with the country this far into independence, we should not be debating about compensation, freebies, you name it for those who participated in the liberation war.
But a month hardly passes, especially now as we head for the 2023 general elections, without the former freedom fighters demanding this and that from government.
While they want to paint the picture that they single-handedly liberated this country from colonial rule, this is a fallacious narrative that Mnangagwa should once and for all set straight. And by alluding to the fact that some of their demands are outlandish is the starting point.
Zimbabwe cannot afford to keep pampering these men and women as if they were contracted to fight in that war. Besides, the majority of ordinary Zimbabweans at the time who did not carry arms of war played their own vital roles to liberate this country.
As far as their demands to be in Parliament, the war veterans have the right to contest as Zimbabwean citizens for seats because this country is a constitutional democracy offering everyone the opportunity to contest in elections.
And if a study was to be carried out to find out how many war veterans were in Parliament and government and its many parastatals, people will be shocked to learn that the war veterans are well represented from the very top, where Mnangagwa is seated, being a war veteran himself. Below him are many other veterans of the struggle, who include Vice-President Constantino Chiwenga.
Cabinet is currently swarming with war veterans, who include Monica Mutsvangwa, Oppah Muchinguri-Kashiri, July Moyo, the list is long and they all hold powerful posts — meaning that whatever favours the war veterans can be well catered for behind the scenes by their colleagues in these positions of authority.
So Mnangagwa is very right in calling to order his colleagues as far as some of their demands are concerned. It is high time the war veterans stopped being crybabies.
Related Topics