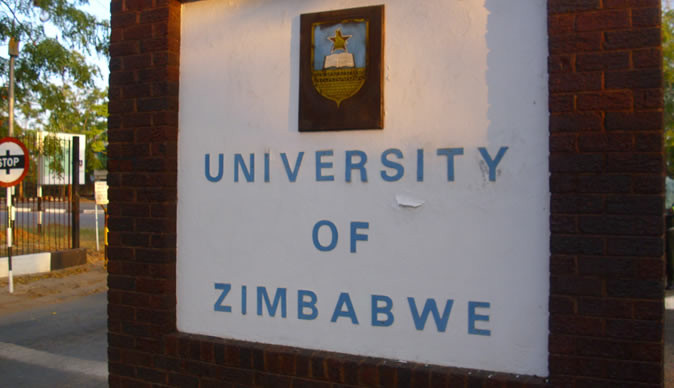 The government's reaction to last week's protests by University of Zimbabwe (UZ) students over the steep increase in tuition fees once again demonstrated that the authorities have little appreciation of the impact of the long running economic crisis on ordinary people.
After the fees review, UZ students are now expected to pay as much as US$1 000 a semester.
Students at the university took to the streets on Wednesday demanding a downward review of the fees.
Predictably, the authorities used force to stop the protests and this led to the arrest of several students.
Higher and Tertiary Education minister Amon Murwira was quick to defend the new UZ fees structure and told journalists that in fact the fees being charged by local universities were too low.
Murwira claimed that were it not for government subsidies, the fees would be above US$10 000.
What the minister and other government mandarins that have been defending the UZ fees on social media do not understand is that the majority of students at local universities come from impoverished families, who are in the majority in this country.
According to the World Bank, the number of extremely poor Zimbabweans stood at 7.9 million in 2020 and that represented 49% of the population.
Civil servants, who constitute the majority of people with jobs in Zimbabwe, are grossly underpaid and if other universities are allowed to follow the precedent set by the UZ, thousands of students will be forced to drop out of school.
A huge number of parents and guardians of students at tertiary institutions rely on the informal sector for survival and their incomes are nothing to write home about.
Murwira claimed that fees charged by local tertiary institutions were too low compared to those demanded by institutions in neighbouring countries.
Such reasoning is heavily flawed because to start with those countries are not experiencing the kind of economic instability that Zimbabweans have been enduring for the past two decades.
The government officials that have been defending the UZ fees need to climb down from their ivory towers to experience the realities of ordinary Zimbabweans, who are battling to put food on the table for their families and are at the same time struggling to send their children to school.
A caring government would have been jolted by the UZ protests to review the fees structure instead of seeing political shadows.
The protests were a signal that the authorities are sitting on a time bomb as there shall come a time when Zimbabweans who are choking under the weight of an imploding economy will say enough is enough.
Related Topics