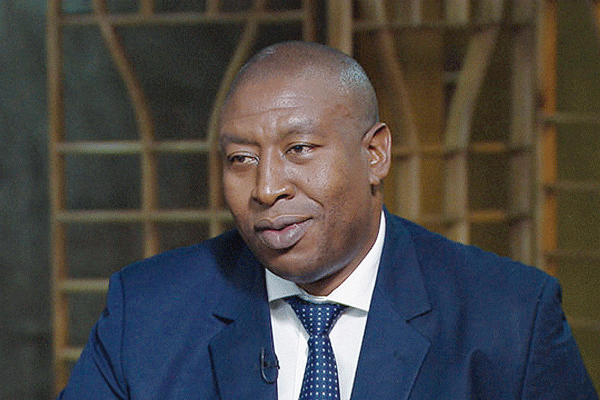 Zimbabwe's over reliance on resource-backed loans is coming at huge costs to taxpayers and retards development, activists have warned.
The country's official external debt overhang is estimated at US$414 billion and because of Harare's poor repayment record, President Emmerson Mnangagwa's administration has been increasingly relying on resource- backed loans to finance infrastructure projects.
Farai Maguwu, the Centre for Natural Resource Governance director, told Standardbusiness that most of the resource-backed loans were opaque.
"The negotiations (for the loans) are done in secret and there is a lot of corruption," Maguwu said.
"There is no accountability for loans, which we are getting from those countries.
"No one knows where those monies are going. You look at our national economy, it is not growing.
"It is only growing in the newspapers where government wants people to believe that mining is really contributing to the economy.
"But look at the service delivery, the state of our roads, our health and our education, everything is pointing to a country that is at war for the past 30 to 40 years.
"And at the same time, we are mortgaging our resources to foreign entities, especially China."
He added: "Now, Belarus has entered the fray and we also got Russia and the agreements are never made public, yet, it is the public that is going to repay those loans through our natural resources which is actually our natural capital as a nation."
Maguwu said in a normal environment Parliament should be involved in processes to acquire external loans so that national interests are protected.
United States' ambassador-designate to Zimbabwe Pamela Tremont told a hearing in Washington last week that China and Russia controlled 90% of the southern African country's economy.
Tremont said investments from China, in particular, only benefited the government and not the people.
According to research from the Zimbabwe Environmental Law Association presented to Sadc in 2021, Chinese banks and international commodity traders were found to be stepping in and filling the gap left by traditional creditors that stopped giving Zimbabwe loans nearly two decades due to its failure to honour repayment terms.
They are doing this by providing quick and accessible loans using natural resources as collateral.
Zimbabwe Coalition on Debt and Development executive director Janet Zhou described resource-backed loans as a curse to future generations.
"This has been the trend now given the opacity in investments in the mega deals and loan contraction processes," Zhou told Standardbusiness.
"There is a new trend of mortgaging our natural resources in exchange for loans and investments.
"We undermine our domestic resource mobilisation efforts and sustainable development.
"We create a quandary of a resource curse for this generation and future generations."
The research paper by Zela revealed that approximately 53% of the loans to African countries came from Chinese state-owned policy banks such as the China Development Bank and Export-Import Bank of China (China Eximbank).
"CDB granted three loans totalling US $18 billion and China Eximbank 14 loans totalling US $17 billion, among others to Zimbabwe," the paper read in part.
"According to the NRGI (Natural Resource Governance Institute), most countries that have borrowed from these two lenders also have Chinese companies active in the resource sector," the research paper states.
"Moreover, Chinese loans often come in bundled deals involving infrastructure provisions. Loans tied to infrastructure could be seen as positive because they result in infrastructure being built.
Last month, African Development Bank president Akinwumi Adesina told Standardbusiness that it was not advisable for Zimbabwe to mortgage its natural resources to access lines of credit.
Related Topics