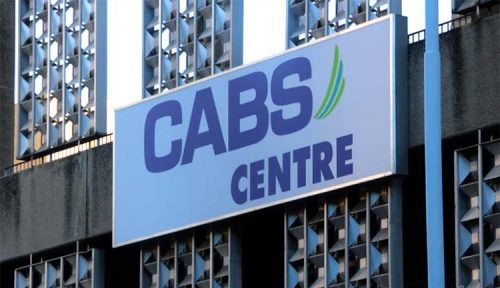 ZIMBABWE'S largest mortgage lender, CABS, has signed agreements with eight correspondent banks around the world to improve its capacity to manage overseas transactions for both corporate and retail clients, businessdigest can report.
Correspondent banks provide services to other banks, usually in a foreign country. They act as an intermediary or agent, facilitating wire transfers, conducting business transactions, accepting deposits and gathering documents on behalf of another bank.
These banks are most likely to be used by domestic banks to service transactions that either originate or are completed in foreign countries.
In the past decade, Zimbabwe has been deserted by scores of correspondent banks.
"The bank established an additional correspondent banking relationship with Ecobank, which further enhanced the ability to handle international transactions for both corporate and retail customers," Old Mutual Zimbabwe marketing, public affairs and sustainability executive Lilian Mbayiwa told businessdigest this week.
CABS is the mortgage lending unit of Old Mutual, one of Zimbabwe's leading financial services firms.
Mbayiwa said CABS secured the services of Ecobank of France and Spain based BMCE Bank.
Two Germany based financial institutions — Commerzbank and Oddo BHF Bank also entered correspondent banking deals with CABS, according to Mbayiwa.
She said South African powerhouse Standard Bank, one of Africa's biggest financial services firms, also agreed to provide correspondent banking service to CABS.
Mbayiwa said similar deals had also been inked with Aktif Bank of Turkey and Bidvest, another South African institution.
Bidvest supplies CABS with bank notes.
During the financial year ended December 31, 2022, Old Mutual revealed that its banking operations launched several new products and implemented improvements in their service channels.
It introduced the CABS EezySend, a domestic remittance service, which allows both CABS and non-CABS customers to send foreign currency cash locally.
Old Mutual chief executive officer Samuel Matsekete said in a statement accompanying the group results that: "In addition, we increased our partnerships with money transfer agents and onboarded over 600 merchants nationwide to provide easier access to our services and greater convenience to our customers.
"We digitalised the United States dollar loan application process enabling customers earning foreign currency through CABS to apply for personal loans more conveniently. We introduced a suite of products designed to serve the unique needs of global development organisations and non-governmental organisations.
"Old Mutual Finance, our microfinance business, started offering US dollar loans towards the end of the year in response to identified needs amongst small businesses and the targeted retail segment."
In the asset management business, the group enhanced the boutique investment portfolios to provide more options to the investing public under the prevailing multi-currency environment. This included the launch of a US dollar-denominated money market unit trust fund designed to serve both retail and institutional clients.
"We continue to explore opportunities to access new international credit lines in line with our strategy to support customers to scale up their businesses and increase export earnings. This indirectly supports the resource mobilisation efforts for the benefit of the wider economy," he said.
The Old Mutual chief said new and existing credit lines demonstrated the confidence placed on CABS by regional and international lenders.
During the period, the African Development Bank approved a US$7,5 million trade finance transaction guarantee facility for CABS.
The transaction guarantee facility covers the payment risk taken on trade finance transactions, increasing the bank's capacity to support cross-border transactions for customers and to promote exports.
Related Topics