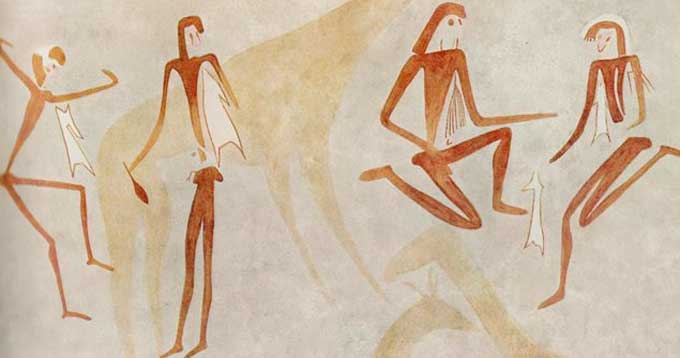 By Burzil Dube THE word "cave" in the travelling and touring world is usually related to the Stone Age era where rock paintings together with fortified accommodation were the order of the day for yesteryear inhabitants whose way of life was mainly centred on hunting and gathering.
Major caves that usually come into mind include Chinhoyi Caves, Matobo, Chimanimani Mountain, Ngomakurira in Domboshava, Chikupo in Mashonaland Central and Bumbusi (Hwange) among others.
Cave exploration is one of the most fascinating pastime activities as there is a lot to be learnt from geological facts as well as historical and cultural insights.
Some of these caves are believed to be more than a million years old!
A good example is those situated in the Matobo Hills in Matabeleland South province whose surroundings are favourites with both local and foreign tourists.
Yours Truly last week dwelt on a permanently sealed cave in Mutoko district popularly known as Ruware rwa Makate whose eponym is derived from previous cryptic happenings are not even subject for debate within the community.
This week we explore a cave, which is reported to have 'four rooms' whose entrance is a bit on the mystic side and the whole edifice is worth touring as well.
Yours Truly has never come across a cave naturally partitioned into various rooms, let alone up to four sub divisions.
Dengeni Mountain in Ndanga, Zaka district of Masvingo province  is another place whose interesting tourism facet is starved of publicity within travelling and touring circles.
However, the most interesting aspect of this land mass is a reported four roomed cave whose unique entrance is out of this world.
Those interested in the Stone Age and Iron Age way of living need not to look further than the  Dengeni Cave as it is a must visit for heritage and cultural tourism enthusiasts.
The Dengeni cave is situated on the summit of its mountain namesake overlooking the  picturesque landscape along Muchavhutwi River where animals quench their thirst. The cave is surrounded by a thick bush and is a challenge to locate from a distance while its four roomed like structure is usually dark inside.
The interior is reported to be a four-roomed like structure and guests have to use a torch to find their way through the structure. In getting inside the cave, one has to use a ladder through an open entrance that is under a capped rock resembling a veranda.
There are various routes that are used to reach the summit where this particular cave is located while the most adventurous climbing point is via a steep bare rock known by the moniker Gwiranenzara.
The rock earned its name because visitors to the place are "forced" to crawl as they cannot walk upright due to slope steepness and have to "grip with their nails", hence the name Gwiranenzara.
Inside the "four-roomed" cave, there are various types of rock paintings of a female kudu painted in red and outlined in white.
Yours Truly is yet to come across a red animal!
Other paintings include a large number of human beings depicting unusual styles, bodies often done in white while hair and other details are in red colour.
Yours Truly would certainly try to find out why red seemed to be the favourite colour for these Stone Age inhabitants in this particular area.
If properly marketed, Dengeni Mountain, whose peak also provides a wider view of of the woody area dominated by a number of indigenous trees such as Zebrawood (Msasa) and Muzhanje, could be a force to reckon within our tourism  industry.
This type of mountain is reminiscent of a hill in Hwange that is popularly known as Katunhu ke BaLozwi, which was "nearly" moved to Zambia by the Nambyan tribesman  despite such a chore being an impossibility.
The hill is situated in Sinamatella area in Hwange and Yours Truly recently toured the half mountain and it has all the tell tale signs of some attempts to move the knoll to some place. Seeing is believing!
The hill can also play a leading role  in tourism and hospitality promotion just like Dengeni Mountain whose 'four roomed' cave is proving to be a force to reckon with whose mysterious entrance continuing to send tongues wagging.
Dengeni Mountain and Katunhu ke BaLozwi are certainly places to visit especially for those interested in the country's rich cultural history.
Till we meet again in the next column.
Related Topics