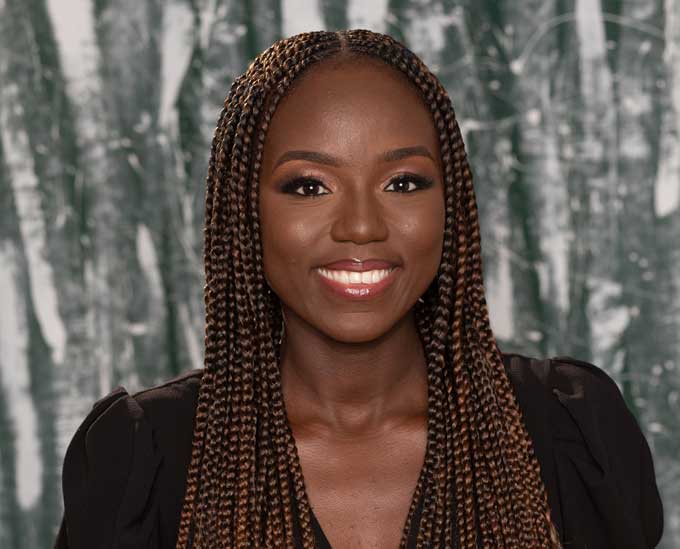 By Grant Moyo On the first note, there is a pretty chunk of breakout hits that continue to defy generations on the nose — similar to slinging a stone at a strand of hair with so much precision.
Well executed songs by musical artists from the heydays as well as in this age of time — golden with great taste of rhythm and nerves of steel to rock the airwaves — escalating, pulling numbers in the form of views, streams and charts while fain gracing stages world over, putting up buttery, soothing and angelic stellar performances.
Behind these illustrious award winning artists, singles and albums which have been certified platinum, gold and diamond multiple times respectively across the globe, is American multinational entertainment and record label conglomerate — Warner Music Group (WMG).
Withstanding betting odds by scouting, signing, recording, producing, packaging, releasing and distributing euphony to a bear-sized larger-than-life audience worldwide for more than half a century now.
On an upswing, having taken the pledge — sticking on the edge of the vanguard — WMG is racing against the clock, utterly launching positives to render so much power and grace in the African neck of the woods. From introducing Warner Music Africa's Brand Strategy Division to announcing Social Justice Fund grantees on the chaste — the climb is exhilarating. By conjuring up the rock bottom and unlocking nerve wrecking points in the foot of the continent's potency — inside and on the far side of the amusement spectrum — WMG keeps on finding the necessary tools to flatten the expansion of a buttoned economy.
Swaying the pace of change in the midst of life, Warner Music Group is a recording company which is a division of the American film studio— Warner Bros. A renowned global leader in music repertoire and home to some of the best-known labels in the recorded music industry — WMG was founded in 1958. Headquartered in New York City, not only does this American transnational entertainment empire licensee in more than 50 countries, the latter operates through numerous affiliates including Warner Music Africa — which transitioned from Warner Music South Africa (WMSA) in May, this year.
With a planetary sort of following, last month Warner Music Africa soundly conferred their own Brand Strategy Division that banks on exactitude and brand coalition.
The Synchronisation Licensing and Brands division runs two portfolios synchronously, namely the custodian of its musician's intellectual property and the brand strategy.
The Brands Division functions adjacent to the marketing department operative as in-house aid for Warner Music artists — at the same time, masterminding a sovereign portfolio that suits and champions influencers; defining their brand image and narrative led by Entertainment Law professional Thembi Mpungose-Niklas.
Scratching for positives as head of Brand Strategy — Mpungose-Niklas' first-string driver is supplying notional boulevards of economic sustainability for artists synchronously offering ample worth to brands. While she maintains that branding is not always about the money she is aware that galactic money engages those who pull off the line of work with overmuch sensitivity.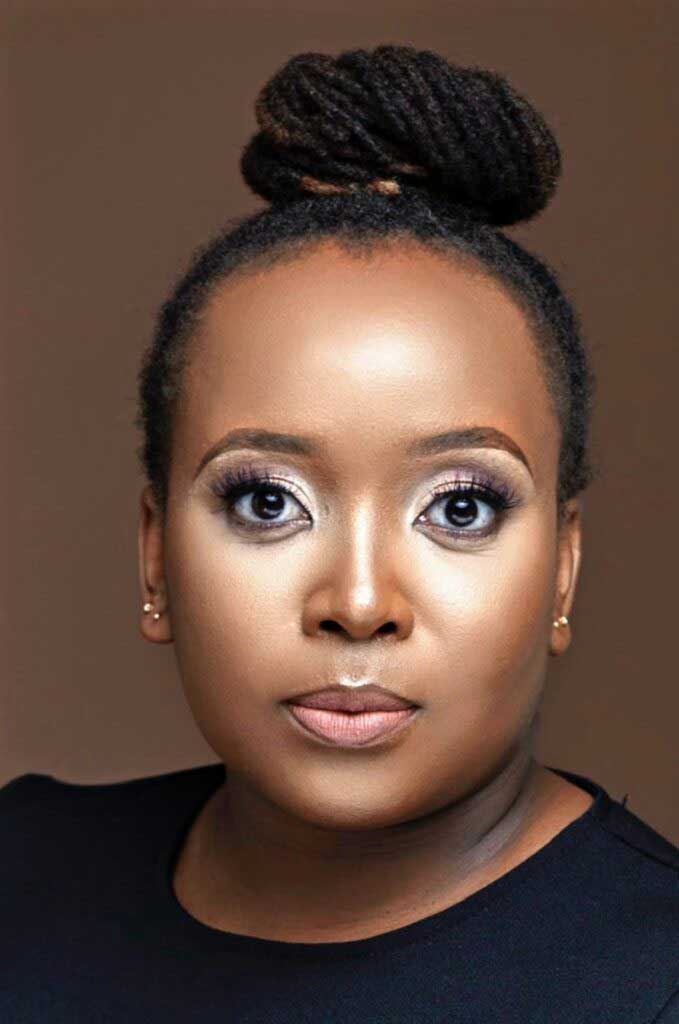 Mpungose-Niklas acknowledges that affiliation, alliance, and collaboration are key aspects of branding which at times are fumbled wholly. She believes that for outstanding work and ethics to be produced, the formation of genuine relationships with brands is of great significance.
"I always have in mind two things where brand strategy is concerned: the first being, 'What is the ROI for my client or brand?' And the other being, 'What do the brands really want?' If we can truly comprehend the needs of a brand's supply chain in its entirety — from the bottom up — and move from that premise, I believe, that is what distinguishes us as a business and unit within Warner," Mpungose-Niklas said.
"What propels me every day is the idea of shifting and shaping the African music landscape. So we can finally have a good, truthful and successful story about major record labels in Africa and proudly own it in alignment with Temi Adeniji (Warner Music Africa's managing director and senior vice president of Special Projects) who to me — represents possibilities for women who are and look like me in this industry."
In the light of this, the division's present-day attainments broaden to that of rapper, singer, telecasting presenter and scriptwriterRouge's partnership with Jägermeister — a German digestif made with 56 herbs and spices — which sponsored the 'She Writing Camp'. Opening the window to success, it is an all-female rap song writing camp that functions as a learning space, with sessions adjusted on empowerment, a mentoring scheme, and keynote talks from leading female executives within the industry — that took part in Germany.
Being at the cutting edge of uplifting creatives of African lineage, the Brands Division has also sealed an ambassador deal, picking out rapper Kiddo CSA to lead brand imaging. More to that, as custodians of trends and trend shifting — the freshly established division signed content creators Sipho "Alphi" Mkhwanazi and Renei "Ngwana Wa Referee" Solana to the label. A signing unprecedented inside the African music scenery.
Chartering a new cause, early this month — the Warner Music Group/Blavatnik Family Foundation Social Justice Fund (WMG/BFF SJF) set about the SJF Repertoire Fund.
So conspicuous, it isan eight-year US$10 million (US$1 million for Sub-Saharan Africa) initiative that permits WMG employees in involved regions to get engaged by nominating local organisations for grants of US$5 000 to US$15 000.
Like the Social Justice Fund, the Repertoire Fund will front racial equity in education, arts and culture, as well as criminal justice reform. All organisations are led by and centered on historically hardscrabble populations.
Grappling compacted calamities — on behalf of the WMG/ BFF SJF — Warner Music Africa proclaimed its first set of SJF Repertoire Fund grantee partners for Sub-Saharan Africa, which include organisations across Ghana, Ethiopia, South Africa, Kenya, and Nigeria. Determined to create a well oiled philosophy — Temi Adeniji, who is also a vice president of the WMG/BFF SJF — conveyed the tidings on the latter reformation.
"In the inaugural cycle of SJF Repertoire Fund in Sub-Saharan Africa, we were very deliberate in finding organisations not only reflective of the focus pillars but also across various countries to reflect the diversity of the continent," Adeniji said.
Driven by an arousal to sow cognition and cultivate aspirational natural ability — the respective grantees from different parts of Africa include South African organisations such as African Leadership Academy, The Tag Foundation, Kids Haven, WeThinkCode, and The Tomorrow Trust. Also making the official list are Nigerian grantees namely AgroEknor Farmers Education and Empowerment Programme, Rele Arts Foundation, The Sarz Academy Foundation, ArtNg and Edugrant — as well as African Digital Media Institute (Kenya), Fair Justice Initiative (Ghana), and Zoma Museum (Ethiopia).
On course to modify monolithic goading networks — African Leadership Academy (ALA) is Africa's only pan-African high school with a mission of developing a powerful network of young leaders who will work together to address the continent's greatest challenges and accelerate growth trajectory. Chuffed by the latest affiliation, the CEO Bilha Ndirangu shared fair to middling remarks on the indispensable life-changing developments.
"We are grateful and excited to work with Warner Music Africa to expand ALA's work in the creative industries and in particular for our students and alumni. Thank you for enabling us to invest in the next generation of Africa's creative leaders," Ndirangu said.
Sure enough to incorporate a more meaningful and engaging approach — WeThinkCode is a software development training academy creating direct and sustainable pathways to employment for youths in South Africa. Tinashe Chigodo, the head of finance, weighed in on the importance of joining forces with the vibrant recording company.
"This grant will go a long way in supporting our mission to drive the inclusion of women and youths from under served communities in the digital economy. It will enable us to equip more young Africans with software development skills and pathway them into meaningful work opportunities so they can be drivers of tech innovation on the continent," Chigodo said.
Endowing, this, then — will most likely than not nourish, polish and soul-stir the skills and talent that supervene upon being torn up over drawing a blank about the line of descent. Solely allowing African natives to shoot head and shoulders over a bleak destiny in furtherance of the Warner Music Group's global mission to alter their plan of attack towards inclusivity.
Grant Moyo is a prolific writer, innovative media personality, entrepreneur and a creative artist who is passionate about using his creative mind for the betterment of society. Follow him on Twitter: @TotemGrant.
Related Topics