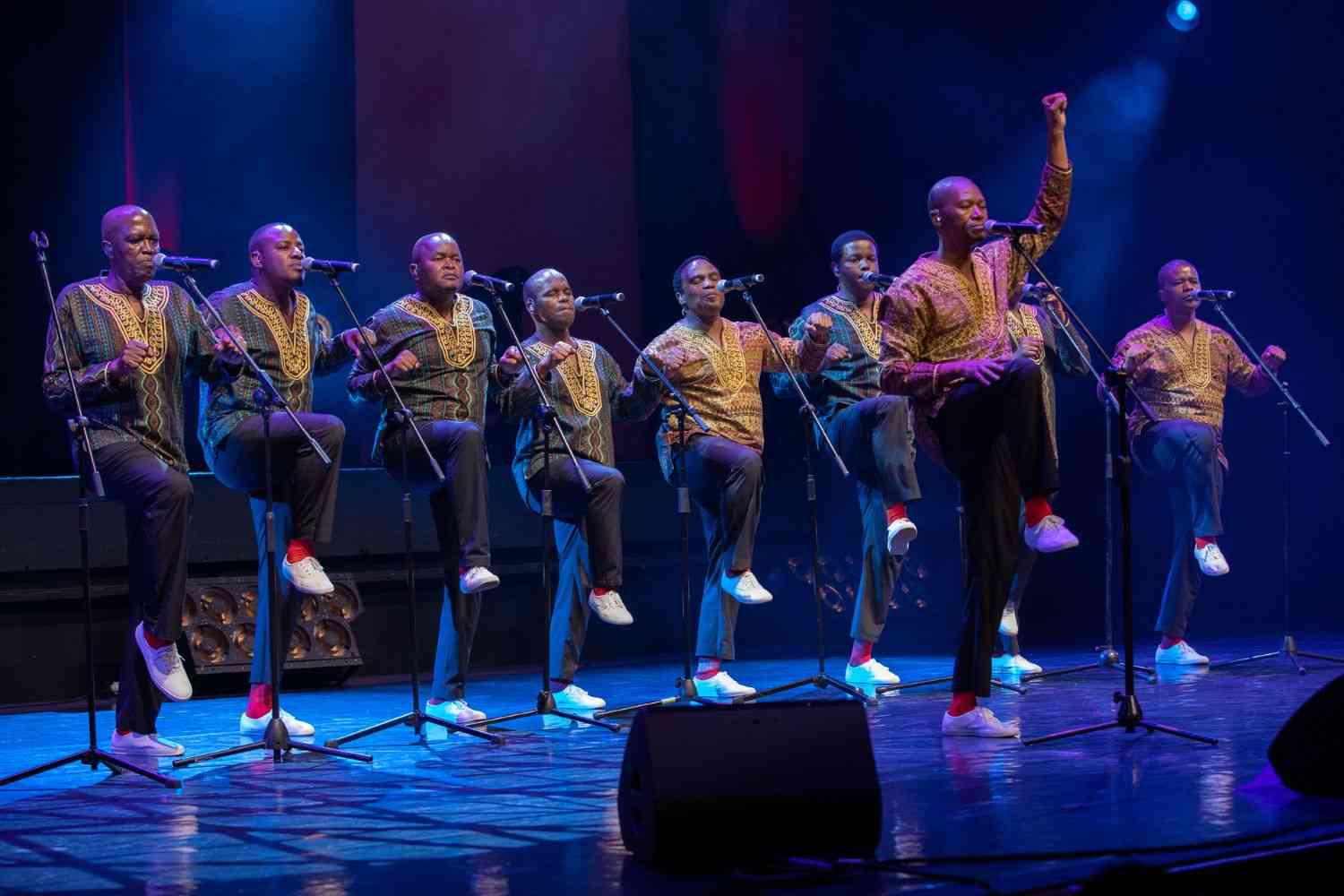 WHAT started as a measly music fiesta meant to fill the gap left by long-established Harare's arts jamborees seems to be growing from strength to strength.
The Stanbic Jacaranda Music Festival, which started off in 2018, has grown bigger and better with each edition and is slowly replacing some of the capital's arts festivals such as the Harare International Festival of Arts (Hifa).
Next Friday, all roads lead to Old Hararians Sports Club for the sixth edition of Stanbic Jacaranda Music Festival, which kicks off with a music business conference on Wednesday and Thursday.
Some of the topics covered at the conference included music production, intellectual property rights with a focus on music as well as how to effectively take part on regional and international festival stages.
A fully subscribed financial literacy masterclass was done two weeks ago to set the tone for the festival, which has turned out to be the trademark for the organisers, Ngoma Nehosho.
Festival manager Tariro Chaniwa, popularly known as Tariro Negitare in showbiz circles, said the festival was meant to develop local music while at the same time celebrating the beauty of the capital city.
"The Stanbic bank Jacaranda music festival is in its sixth year running and started off with a vision to celebrate the city of Harare, its people and the music," she said.
"The festival seeks to bring world-class standards to our local stage as well as shining a spotlight on the amazing local and regional artists and well as the beautiful city of Harare."
She said the Stanbic Bank Jacaranda Music festival was an international festival that attracts artists from all over the world.
"This year we have artists from the region as usual, and we also feature Birckhead from the United States, courtesy of the US Embassy and DJ Nacheit from Spain, courtesy of the Spanish embassy," Tariro Negitare said.
"The festival is for artists and run by artists; the founder is not only a tech entrepreneur and promoter, but he is a musician and plays the bass guitar.
"The festival manager Tariro Negitare is also a musician with event and development experience.
"The intentionality of the vision to have artists at heart sets us apart."
She said people expect growth of the festival and a bigger footprint on the regional and international stage.
Festival founder Walter Wanyanya posting on social media spelt out how the music fiesta has managed to win the hearts of the corporate world.
"I love how so many other businesses that have become part of the Jacaranda Music Festival ecosystem, the effort to make sure we have standards that make this event a world class event is something we are happy to see happening," he said.
"We have over 35 small businesses that have direct benefit from the festival.
"We pour our best to make sure that these entrepreneurs get maximum value by attaching themselves to the festival, nothing makes me happier.
"Our partner Stanbic Bank Zimbabwe has a huge passion to help and support small businesses and the festival have also given them an opportunity to have direct access to these and others so they can better map ways to assist in growing the creative economy.
"We come together to make sure those that take time and effort to come through will enjoy value for money."
Tariro Negitare said the music business conference, which runs parallel to the festival, serves as a platform for networking, education and industry knowledge exchange.
"The platform provides market research presentations from key stakeholders to allow artists to make informed business decisions," she said.
"This year our keynote address is from legendary Yvonne Chaka Chaka.
"We will also have masterclass sessions from J-Something (Mi-Casa) and Ignacio Priego (Spanish DJ) among other notable speakers."
Tickets are available at Pariah State Avondale, Pariah State Borrowdale and Techtools in Avondale and selling at $30 a single-day and $60 for a weekend pass.
The festival kicks off with Tamy Moyo, Jason Le Roux and Daliwonga, among others on Friday while the following day fans would be treated by King Her, Black Motion, Ex-Q, Selmor Mtukudzi, Ladysmith Black Mambazo, Dino Mudondo and Willom Tight as well as Vera, among others.
The curtain will come down with performances from Ammara Brown, Ndlovu Youth Choir Judith Sephuma and so many more on Sunday.
Some of the celebrated international artistes who have performed at the festival so far include Mzansi stars Mi-Casa and Yvonne Chaka Chaka, known as the "Princess of Africa", who have shared the stage with the late music superstar Oliver "Tuku" Mtukudzi and internationally-acclaimed and award-winning afro-fusion group, Mokoomba.
Related Topics