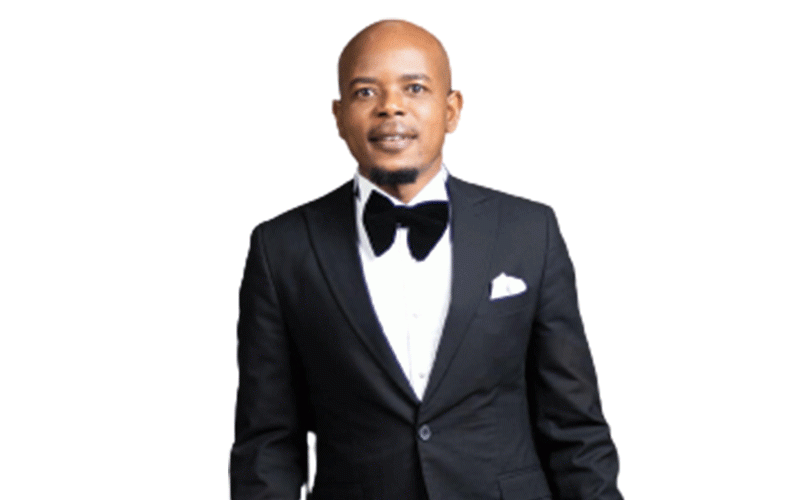 ZIMBABWEAN businessman, author and philanthropist Dr Rinos Mautsa is a great and inspiring builder of narratives thanks to his debut business fiction novel The Will of Time–A passionate journey of perserverance, faith, focus, drive and tenacity which he launched last year.
Mautsa describes himself as a faith-driven risk taker, undaunted by setbacks and ever inspired to ensure a bright future for humanity.
His business operations span beyond the borders of Zimbabwe touching Botswana, Namibia, Malawi, South Africa, and Zambia. Rinos sits on a number of boards for leading organisations across Africa.
As I reflected on this year's Africa Day celebrations, I was taken back to Mautsa's book and recently sat down with him to appreciate his authorship journey, growing business empire as well as his philanthropic work.
In recent years, motivational writers have tried in different ways to drive people into investments, inspire determination, build linkages and formulate ways to generate wealth.
In fact, they have taken over the local book industry, most of them with not-so-convincing work or self-publishing which looks like information ripped from the internet.
A few of the writers fuse their personal experience with motivation, drawn from a cocktail of authors but lacking that authenticity or relevance to Zimbabwe.
Everyone has suddenly become an expert even when their own lives suffer from a chronic deficit of the success they are trying to push others towards; writing books on how to amass wealth when they themself are struggling to make ends meet.
Self-publishing has opened doors for all voices to be heard, but this has clouded the work of those with meaningful experiences to share.
In the muddied water, authors have to find creative ways to make an impact, something that Dr Rinos Mautsa managed to master in his book "The Will of Time".
Mautsa says he had a pre-conceived plan from an early age to set up several businesses and write a book and all these have materialised proving that only those who dare to dream big are destined for greatness.
The book takes a novel route in driving home motivation to people from different walks of life.
Set-in modern-day Africa, it follows the lives of Zivai, James and Linnet, all Zimbabweans from different backgrounds trying to amass wealth.
Zivai, a ghetto boy has no admiration for his drunk father, but find inspiration in the banker next door.
He works up the courage to seek help, and through determination, self-proclamation and networking, he grows from selling eggs, to money changing rising to become a prominent 'tenderprenuer'.
Zivai, portrays many young people who strike gold in tenders but fail to limit spending, control their appetite for finer things, women included and do not formulate sustainable business structures.
In the literary world, his name connotes know it all but his knowledge or know how of hustles whilst cutting some short cuts later on haunts him with the intention of taking him down.
In the end, all the wealth vanishes, and he is left to start again, this time more wisely. This could be the turning point when his name compliments the wisdom he would have gathered through learning the hard way.
The other character is James–a rural boy who grows up in abject poverty.
He is subjected to manual work even from childhood, is educated by a philanthropic white farmer and in the end rises to become one of the richest entrepreneurs in the region.
His journey is far from easy.
Though his academic prowess lands him high-paying jobs, he is never satisfied until he establishes his own business empire after a few failures, a lot of perseverance, and hard work.
Then there is Linnet who is thrown out to live in the streets after falling pregnant at a young age.
An orphanage takes her in and helps her continue with her education.
After graduating from university, she faces a male-dominated business community in which they try to sexually exploit her in return for work but alas she turns them down.
She sticks to her values, though sometimes it means losing great employment opportunities, and works herself to a top position at a continental bank.
This means moving away from family and living in a foreign land, which in the end strains her marriage, ultimately leading to a divorce.
Linnet knows what she wants and does not rest or falter until she achieves her goals, which meant breaking away from the wrong people
In the end, she finds herself at the apex of the banking community and in the arms of a loving man who understands her.
The Will of Time is filled with life lessons told through different characters in a very fresh and creative way that makes it easy to read and understand, at the same time enjoyable.
It shows how anyone no matter their circumstance can achieve greatness in life if they are willing to persevere and stand the many stumbling blocks life throws at them.
Mautsa says he had always wanted to write and tell his story.
"I told myself I was going to write a book at one point, I used to love writing and storytelling, my experience in business, my background how I was raised, and also my passion for reading and writing and infusing those components together then made this book what it is today. The book is loaded with real-life principles and success nuggets which are inspired by actual real-life stories. My upbringing wasn't all rousy. These life stories and my personal experiences made me write this book," he said.
Mautsa added that he believed that everything happens in its own time for all those who dare to dream and succeed.
"If you are to look at the interwoven journeys of the three characters in this book, it is the time that then makes each of the character to realise their purpose, all it takes is for one to commit and take a step towards success and everything will happen in its own time," he said.
Dr Mautsa's business prowess has earned him several regional and international business accolades including the Desmond Tutu Leadership Fellowship Award, India–Africa Young Visionary Award amongst others. He is a holder of MBA from MSU in Zimbabwe, with an Executive Leadership Program from Oxford and PhD in CRM.
Fungayi Antony Sox works at TisuMazwi – a public relations and communication-centered social enterprise specialising in books, education, IELTS, and storytelling projects. He writes in his personal capacity. For feedback contact him on 0776 030 949, connect with him on LinkedIn on Fungayi Antony Sox, or follow him on Twitter @AntonySox.
Related Topics