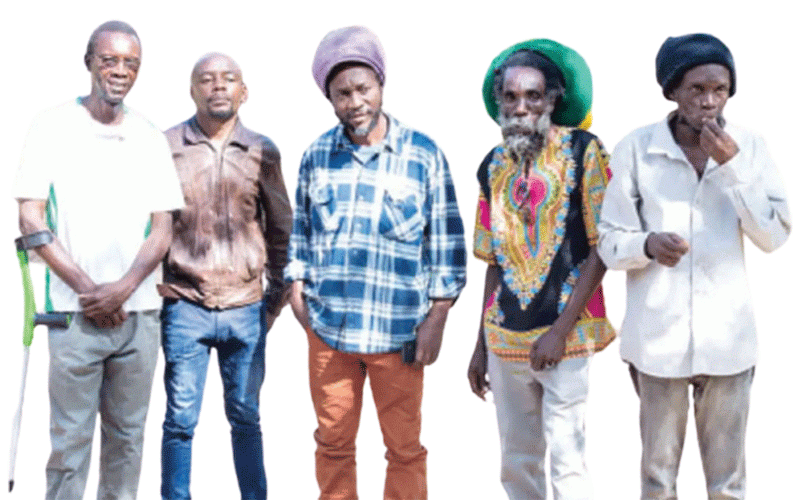 ZIMBABWE's most revered Chigiyo music ensemble, Zig-Zag Band, says authenticity has helped it to remain relevant in the modern music industry.
Founded in 1982, Zig-Zag band is best known for its traditional classic hits such as Gomo Ramasare, Hombiro, VaMandela, Nyarunde and Ropa Remukaranga, among others.
Unfortunately, the original band suffered a setback in the mid-90s and early 2000 following deaths of its founder members.
In 2013, the group came back into the limelight with a 10-track album, Harder than a rock.
Speaking to Standard Style, band manager Julius Kadzunge Ziva revealed that it was worrying that over the years, a number of Chigiyo oriented bands emerged, some have meet their demise while others are soldering on, yet deviating from the genre's.
He explained that flouting the genre's traditional principles, was distorting the primary effects of the musical genre which is aimed at encouraging dancing and teaching at the same time.
"We are impressed that every other musician coming on to the scene identifies with the Zig Zag band, making us the cradle of life for the much loved traditional music genre," said Ziva, who doubles as lead guitarist and trumpet player.
"We are the ushering filament dishing out the original flavour of genuine Chigiyo music into the hearts of a receptive audience.
"The most important thing about Chigiyo is that the music is composed to suit the dance and the dance to suit the music.
"Without the two, that is not Chigiyo."
He stated that Chigiyo music was derived from the act of kugiya, which simply means dancing.
"Chigiyo is originally derived from the rich tradition of Manyika, a local dialect and was packaged for it to become accessible and easy to understand to everyone," Ziva said.
"The honest truth is any other band that plays today without understanding the trust of the genre are merely imitating the Zig Zag Band religiously."
He, however, took a swipe at some of the bands claiming to be playing Chigiyo citing that failure to adhere to the founding principle was diluting the music into something else.
"Morally, Zig Zag Band has no competitors," he said.
"There are those that think of themselves as our competitors, no they are not, they are playing sungura music, what differentiates us from them is the fact that we understand the roots and source of inspiration of the music genre more than anyone else."
Zig Zag Band owes its new looks and rekindled glory to the hardworking and committed flawless support of Tawanda "Bantuman I" Jumo of Bantu Entertainment Zimbabwe, parent company of the record label, Bantu Studios.
"It is out of joy for Kwekwe, that we all have something to be proud of and still smile home out of the knowledge that we have our own grand legacy enriched in the band," he said.
"They carry our name as a town whenever they are playing.
"That alone makes us a proud people. And for that we are confident of the hope and potency in the arts industry when its fully exploited."
Related Topics