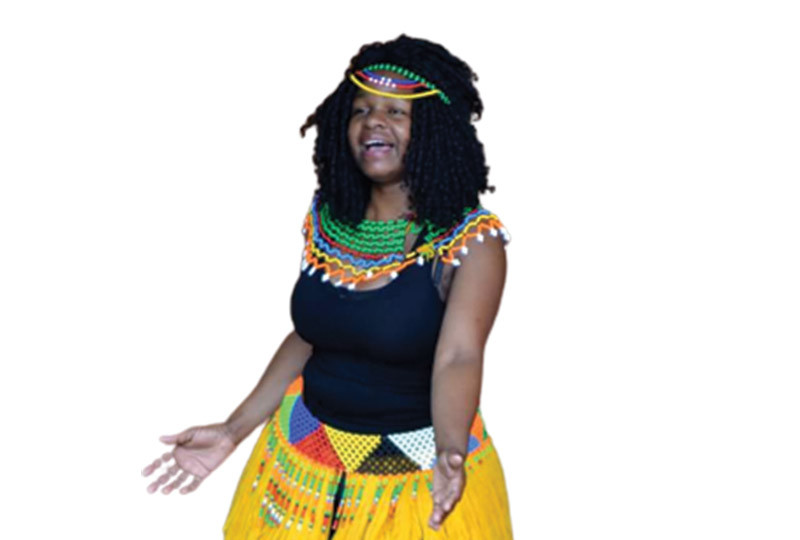 ROIL Bulawayo Arts Awards (RoilBAA) outstanding Female Dancer 2021 and member of globetrotting Iyasa, Dorcas Ngwenya said she ventured into the show biz industry after being inspired by some female artistes whom she admired for their energetic performances and their participation in the male-dominated industry.
Dorcas, known as Dzakie or Mamtshalie, joined Iyasa as a teenager just after completing her studies at Mpopoma High School in 2002.
She featured in the Iyasa and German project—Black and White in 2017 and this year she is part of the Iyasa and Theatre Strahl (Berlin- Germany) collaborative theatre production — Wie Das Wetter? How is the Weather?
Dorcas, who has also worked with Umkhathi Theatre Works, caught up with Standard Style and spoke about her life outside the showbiz industry and other matters.
How it started
"I recall, I used to watch other female artistes shine on television and I told myself that one day, I will be like them. It seems my dream came true.
"I got into dance and theatre when l was at school. l was a member of Mpopoma High School Drama Club before joining Iyasa."
Inspiration
"l got my inspiration from seeing other female artistes making it in a male-dominated industry.
"I admired the likes of Sandra Ndebele-Sibindi, Thandy Dhlana and Nkwali among others.
"I told myself that I want to also taste the waters. Here I have, I'm living my dream."
Gongs and tours
"I hold one gong, the Roil Bulawayo Arts Award for Outstanding Female Dancer 2021"
"l have toured Europe performing in theatres and festivals. This has been really an eye opener for me as I have learnt a lot. I can stand and perform in large crowds which I never thought would happen in my life."
Midas touch
"The secret to my success is dedication and commitment. I am driven by passion, commitment, and dedication.
"I believe it's all about giving all the effort, practice, passion and discipline in order to achieve something at the end of the day."
Outside showbiz industry
"I make money through doing beadwork. During my free time I did lessons on beadwork in a bid to get multiple revenue streams,"
Ups and downs
"My happy moments include touring around the world. I really love touring. I won't forget the best moment when I received an award… wow! That was a great moment for me.
"My worst moment was during the Covid pandemic, it really affected our industry financially"
Moments at Iyasa
"It has been a great achievement and an institution where l learn every day. The environment is professional and friendly.
"l have learnt to be patient, hardworking and focused."
Related Topics