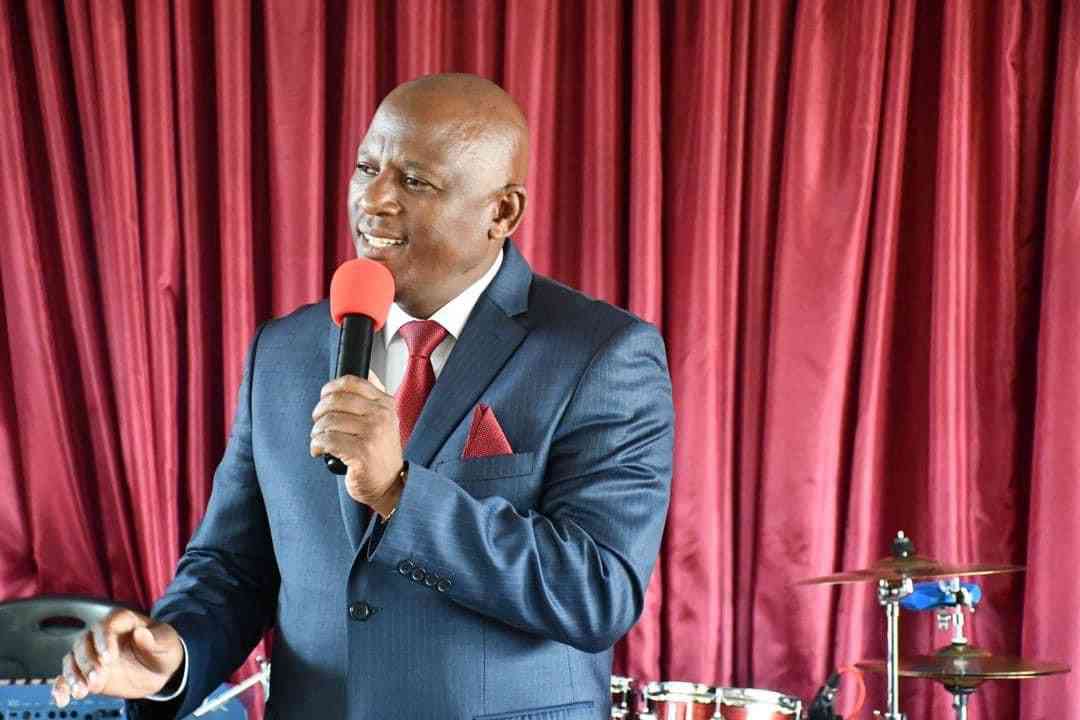 AFM of Zimbabwe Kingdom Life Centre has taken its youth empowerment drive a gear up with a more elaborate seminar already pencilled for March 25 at the AFM of Zimbabwe Faith Alive Church in Westgate from 9am to 4pm.
AFM of Zimbabwe Harare West provincial youth leader Pastor Ngonidzashe Chimbwanda said the Westgate programme is a step up from the one they recently held in Norton and all progressive young people must attend in their numbers so that they are empowered.
"The Westgate edition of the empowerment programme is a step up in that we are going to be more elaborate in terms of the presentations and opportunities so that our young people can have something good to take home," Pastor Chimbwanda said.
"We are bringing in more speakers in addition to Kamili Investments' Mandela Katsande, Safety N Us' Lucia Mutsvedu as well as Sino Truck Zimbabwe's Tinashe Matsenga.
"We want the presentations to be wholesome in terms of coverage and content."
Speaking to Standard Style, Kingdom Life Centre instead of Kingdom Live Centre pastor and Harare West province overseer Reverend Panganai Vitalis Makarichi said the church has a task to preach a wholesome gospel that ministers to all spheres of life and he is happy that they are taking the empowerment drive notches higher with the ongoing seminars.
"We are running a programme for the youth to empower them because young people must be moulded and shaped into the future business people, political leaders and captains of industry," said Reverend Makarichi.
"The programmes seek to identify young people with talent and potential so that we expose them to what is in the market place so that they become leaders in politics and in the professional world.
"We have challenges with drug abuse and if young people are idle, they will indulge in such. It's about giving them something to be productive so that they stay focussed and pursue excellence and productivity."
The man of cloth said it was disheartening that many young people are failing to get into meaningful enterprise because of many limitations hence their ongoing empowerment drive.
"Entrepreneurship is hampered by lack of training and knowledge, lack of funding and lack of direction," he said.
"Young people can be overzealous and do everything but come out with nothing.
"Our seminars are thus premised on exposing young people to opportunities followed by structured training and nurturing on how they can circumvent challenges as well as manage the failures and successes that are part of every enterprise."
Reverend Makarichi said it was imperative that beyond spiritual nourishment, the church attends to the physical needs and hopes of its congregants.
"The purpose of the church is to bring people to Christ but the people you bring to Christ have needs," he said.
"Our aim is to preach a full gospel, not only spiritual but beyond spiritual nourishment also cover educational, professional and physical needs.
"We must empower our members to become entrepreneurs or formally employed through career guidance and skills training.
"This programme will give them a better appreciation of what the market place needs through interaction with those doing it.
"We also want to link them with organisations and institutions that can get them funding after challenging them to excel; organisations that can absorb the skill coming out of the training.
Reverend Makarichi added: "Westgate programme would avail further training on how young people can market their business, manage success and manage failure because all the people that made it in life failed at one point but rose up and continued."
He said they also have other ongoing programmes aimed at youth, women, men as well as the whole church's empowerment.
"Other programmes lined up include for ladies, for men and for the entire church," he said.
"Everyone who is part of the church must feel relevant.
"We are coming together with a view to preach a total gospel that addresses all the spheres of life.
"We want God, our healer, provider and so forth to be evident in practical ways through empowerment.
"As the church we have a task, we are the prophetic voice to the nations, but we must not end on the spiritual side but let us prophesy to the market place and speak life into business.
"We must create an environment and opportunities for our people towards something they can lay hands on."
Turning to the drug problem, Reverend Makarichi said the church must rise up and take its place in the fight against drug and substance abuse.
"We have a drug problem," he said.
"The talent and potential of our young people must not be eroded.
"Let us stop peddling drugs but come up with initiatives that will occupy, empower and give direction to the youths."
Related Topics