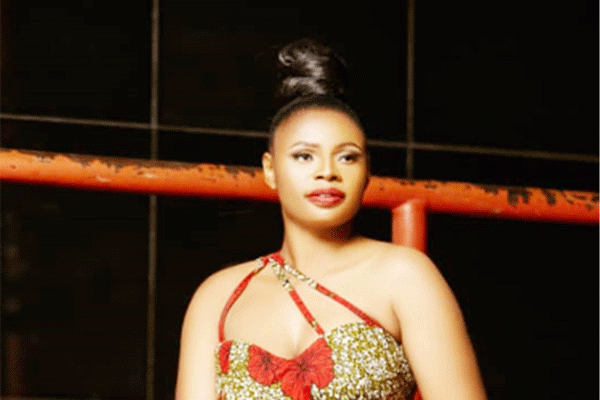 MARCH is an important month on the global calendar as various organisations take time to mark and celebrate the importance of women in championing development and inspiring hope. This important ideal is commemorated through the International Women's Day which falls on March 8 every year.
The theme for this year's women's day celebrations is innovation and technology for gender equality going with the hashtag embrace equity. Plausible as this is, more still needs to be done to empower and position women for excellence and attainment of their dreams.
As patriarchy continues to rear its ugly head, it is encouraging that various development organisations are coming to the fore and taking their stand in defining a better future for the girl child through promoting excellence as espoused in a gender-just society.
Sharon James (pictured), the founder of Inspired Women said it is possible to inspire gender justice and equality through education and empowerment of women so that they can fully unleash their potential and embrace excellence.
"Inspired Women is a coming together of progressive, grounded and like-minded women with a view to promote self-actualization and relentless pursuit of purpose. Our primary focus is to educate, empower and inspire.
We strongly believe women can still achieve their goals without taking a confrontational approach to gender inequality. What we have witnessed from progressive men organisations like Padare Enkundleni Men's Forum on Gender is that men can be partners for gender justice and equality if enlightened on the importance of women empowerment towards gender justice and equality.
Even more important is that we educate, empower and inspire women to take charge of their life and future through education, training as well as livelihoods support and nurturing towards excellence. We have role models that women can look up to and we want to redefine the narrative though entrenching excellence so that together we can embrace equity," she said.
James said while lobbying and advocacy for gender justice was important, it goes without saying that an empowered woman is better equipped to stand her ground in the face of abuse and extricate herself from its imprisoning effects.
"Excellence means you are in charge of your narrative and have the power to take charge of your present and future through informed decision making.
"Women must not be seen as easy targets for men who have the resources to woo them into compromising situations and positions. "With excellence and purpose-driven lives, women will be poised for a better future and society will equally value their standing," she said.
Inspired Women started off as Women's Cabin and is the brainchild of inspirational and multi-award winning businesswoman Sharon James who is also the Founder and CEO of various top brands among them Style Cabin Interiors, Zorah West and Worship Experience to name a few.
To promote their values and ideals, the organisation photographed and filmed some of the most inspirational women across sectors in celebration of women's day so that in one way or another they can propagate a message of hope and success against all odds.
One of the photographed and interviewed women is Diana Elisha Nheera a talent manager and digital marketing consultant who said she has embraced her femininity and is happy to define her space in the male-dominated creative industry.
"In my line of work I am always surrounded by men but that has given me more drive to define my femininity and carve my own unique niche.
"For me, it's all about embracing femininity and allowing self to explore all possibilities of your capability in adding value to your life and environment as women," she said.
As the organisation continues to chart its path, James said they were poised to make a difference in society through standing their ground in the face of challenges.
"Inspired Women is about defying odds and shrugging adversity and we are honoured to mirror the life of great women who are inspirational through how they carry themselves and embrace excellence.
We are going all out and beyond the usual inspirational gatherings and seminars, we will be going to outlying and underprivileged communities to inspire and empower our fellow women through education on gender rights and justice as well as trainings and mentorship towards sustainable livelihoods," she said.
Related Topics